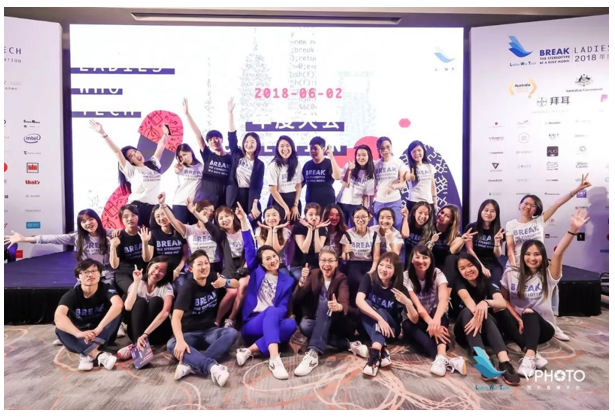 Ladies Who Tech年度大会重磅回归上海。在2019年5月11日(今年母亲节前一天)为从事STEM(科学、技术、工程和数学)行业的女性发声!根据今年的主题 "She Builds. She Creates.",Ladies Who Tech的组织者们在新天地安达仕酒店策划了一整天丰富的活动,包括主题演讲,炉边谈话,专题研讨会,科技工作坊,还有女性主导项目的科技互动体验区。
The Ladies Who Tech Convention returns to Shanghai for a day of advocating for women in STEM on Saturday, May 11, 2019 – the day before Mother's Day. With the theme of "She Builds. She Creates.", Ladies Who Tech organizers have planned a full day of keynote speeches, fireside chats, panel discussions, workshops, and interactive tech booths show-casing women-led startups at Andaz Xintiandi, Shanghai.
这不是一般的大会--请期待音乐,舞蹈还有关于STEM里女性所取得成就的庆祝。除了分享和讨论,我们还会在未来一年内用后续行动来评估成果。
The Convention will end with a cocktail session for all participants. This is not your average convention - expect music, dancing, and fun. There will not only be discussion and sharing but also follow-up actions to be measured in a year's time.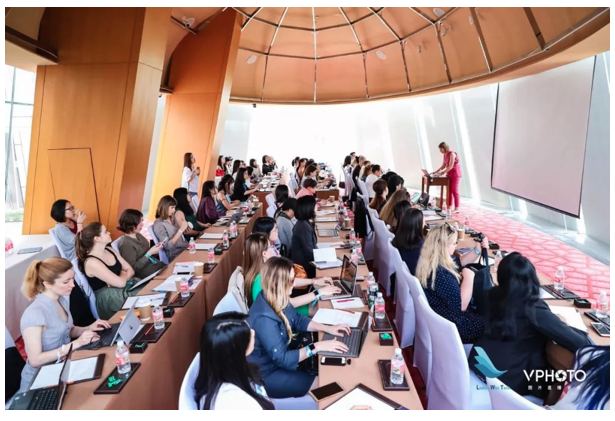 在这个特殊的周末,我们设计了一场别开生面的母亲节专题讨论会。参与者会听到来自STEM行业中的在职妈妈们激励人心的故事。其他的专题研讨会将讨论2018年的《国际性别差距报告》的结论以及关于在不同STEM行业中增加女性人数的企业计划。
In an extraordinary Mother's Day panel, attendees will hear inspiring stories from Moms Who Tech; the other panels will discuss the ramifications of the 2018 Global Gender Gap Report, and corporate initiatives to increase the number of women in different STEM industries.
2019年度大会的主要演讲嘉宾是在汽车自动化、机器人科技、医疗科技、半导体、电子商务、新零售和金融科技等领域的专家,她们十分期待分享自己在STEM行业的知识和从业之路。专题研讨会的嘉宾则来自于各大国际机构、大学、风险投资、创业公司和企业。工作坊将会教参与者制作游戏、学习地理空间技术、微信小程序设计以及产品设计。在科技互动体验区,大型企业和创业公司也会展示它们运用最前沿的科技,包括大数据、人工智能和机器人科学创造的产品。
The 2019 Convention keynote speakers are specialists in the areas of automotive, robotics, healthtech, semiconductor, e-commerce, new retail, and fintech; they are excited to share their knowledge and amazing journey in STEM. The panelists come from a global organization, a university, a VC, start-ups, and corporations. Workshops will give participants the opportunity to make a video game, learn about geospatial technology, design a WeChat mini-program, and learn how to design products. Corporations and start-ups will showcase their most cutting-edge products, including big data, AI, and robotics products.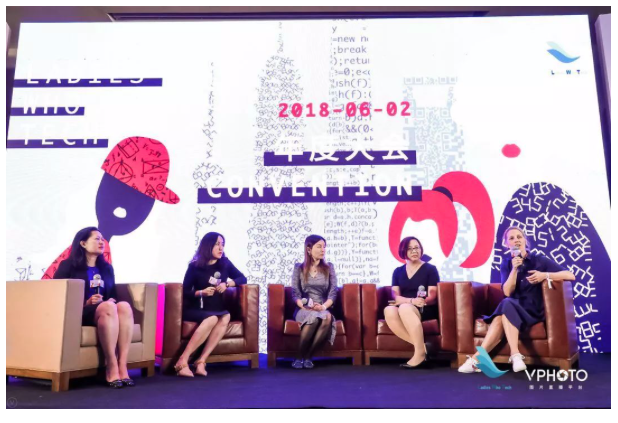 Ladies Who Tech非常荣幸邀请到WeWork中国的科技团队、澳大利亚全球校友会:中国、澳大利亚政府、拜耳、eBay、宜家以及荷兰王国驻上海总领事馆,一起支持这次年度大会。
Ladies Who Tech is honored to have sponsors - WeWork Technology China, Australian Global Alumni: China, Australian Government, Bayer, ebay, IKEA, and the Consulate-General of the Kingdom of the Netherlands in Shanghai to support the Convention.
大会欢迎所有人群参与,一起助力提高女性从事STEM行业的意识。如您想要了解更多关于成为赞助商的信息,或有疑问,请电邮ladieswhotech@outlook.com. 报名,活动流程和嘉宾信息,请浏览www.ladieswhotech.cn
The Convention welcomes both women and men to join forces and work together to raise awareness of women in STEM. For more information on sponsorship and other enquiries, email ladieswhotech@outlook.com. To register, and for agenda and more information about the speakers, visit www.ladieswhotech.cn.
日期:2019年5月11日(周六)
时间:09:00—17:00年会,17:00—19:00鸡尾酒会
场地:上海新天地安达仕酒店——黄浦区嵩山路88号
学生票:200元/人
常规票:580元/人
Date: Saturday, 11-May-2019
Time: 09:00-17:00 Convention, 17:00-19:00 Cocktail Session
Venue: Andaz Xintiandi, Shanghai 
– 88 Songshan Road, Huangpu District
Student Entry Fee: ¥200 Full Day Single Pass
Regular Entry Fee: ¥580 Full Day Single Pass
友情提示:大会当天如果需要借用同传翻译机器的,请务必携带您的身份证件(身份证/护照/驾照)作为借用设备凭证。
Simultaneous interpretation sets are provided for free at the Convention. Please remember to bring along a photo ID (ID/passport/driver's license) should you need to rent one.
注册参会,请访问:
https://www.huodongxing.com/event/4481614393500
To register for the conference, please visit:
https://www.huodongxing.com/event/4481614393500