Ladies Who Tech 北京举办的绿色科技之夜将我们第三次创始人系列活动推到了一个新的高峰。我们对于活动现场的专业人士、企业家和学者提出了一个问题:「您的绿色科技有多环保?」为了解答这个问题,我们访问了多个专家:石玺(优电科技的联合创始人)、安吉丽娜·吉纳达萨(Velocity Key的联合创始人)、关一松(世界自然基金会(瑞士)北京代表处海洋塑料项目高级顾问)、David Ferguson(法国电力集团EDF的数字创新领导者和可持续性战略分析师)和陈天真(韦帛分类的创始人及CEO)。陈先生提及他的公司在废物管理上的失败的经历,表达了对女性联合创始人加入的欢迎与对在该问题上共同探索新方向的期待。
Ladies Who Tech Beijing took our third Founders Series to new depths with a night of environmental conscious tech. "How Green is your GreenTech?" was the question that drew a room full of business professionals, entrepreneurs, and academics together. This was explored through the diverse experiences of our experts; Xi Shi, Co-founder & CEO of UDMAX TECHNOLOGY; Angelina Jinadasa, Co-Founder of Velocity Key; Yisong Guan, Senior Consultant, Marine Plastic Team, WWF China; David Ferguson, Digital Innovation Leader and Sustainability Strategist of EDF; Jacky Chen, Co-founder & CEO of Webag, who talked about failures in waste management and his pitch for a new female co-founder.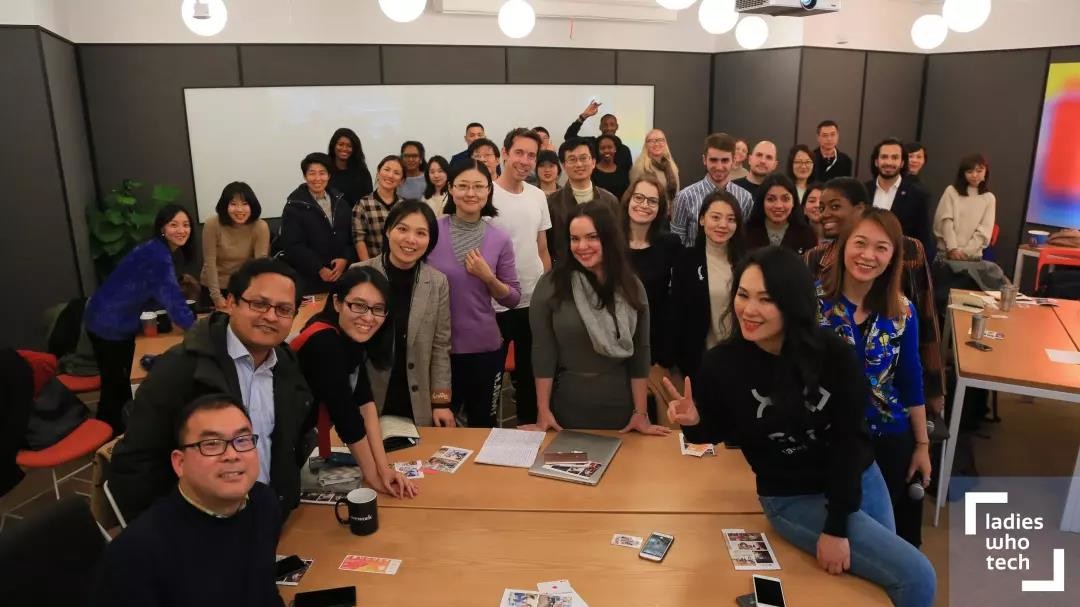 让我们来倾听来自参与了2019年最后一次创始人系列的人们的声音吧:
Let us take a look back and hear from some of the Beijing community that made the last Founders Series of 2019:
活动很精彩,非常有见地,且STEM应用的真实例子引人深思。- Fernanda Rojas,工商管理学生,智利大学
"A very inspiring and insightful talk with real-life examples of STEM applications." - Fernanda Rojas, Business Administration, University of Chile
Ladies Who Tech再次组织了很棒的社区活动。优电科技的联合创始人,石玺,对于绿色科技可塑性的执着激发了我的灵感。法国电力集团EDF的David强调我们只剩下3838天地球变收到不可逆转的破坏,我们必须尽快采取行动。- Anna-Katharina Schaper,北京大学客座博士生
"Ladies Who Tech organized once again an amazing community event. Xi Shi, the Co-founder and CEO of UDMAX Technology inspired me with her persistence and passion when it comes to green solutions in tech. David from EDF highlighted that we have to take action. He explained that we only have 3,838 days left until our planet is environmentally irreversibly damaged." - Anna-Katharina Schaper | Visiting Doctoral Student at Peking University
我的工作有关环境和技术领域。目前我主要研究如何运用区块链接和应用程式实现SDG。本次活动恰好给我提供了一个机会——让我得以认识志趣相投、经验丰富的专业人士。我在现场听到很多有关新兴科技的现实的观点。我很高兴能够认识这个社群,且很期待并计划积极参与更多未来的活动。- Ana Deveza, 清华大学SDG公共政策硕士生
"I come from an environmental and tech background and now I am researching Blockchain governance and applications to implement the SDGs. So, the event was a great opportunity to connect with people with similar aspirations and some more experience. I was able to gather realistic perspectives on emerging technologies from people in the field. I'm really glad to get to know this community and I plan to be more active in its environment." - Ana Deveza, Tsinghua Master student on Public Policy for SDGs
我希望再次感谢Ladies Who Tech,她们组织的活动扩充了我的专业知识,让我认识更多社群里不同的人。我非常享受这类使我受益匪浅的活动。- Thilini,东升国际孵化器,国际合作发展部
"I would like to thank Ladies Who Tech once again for organizing such events, which I found professionally useful and stimulating as well as socially enjoyable. I very much enjoyed and learned a lot."- Thilini - International Cooperation Development Officer,Dong Sheng International Incubator
昨天的活动让我很受鼓舞。科技完全改变了我们的人生,且人们也逐渐意识追求可持续生活的意义。因此,当我听到Ladies Who Tech围绕本次主题举办活动后,我马上就报名了。我相信可持续发展是我们的未来。"您的绿色科技有多环保?" 是一个很棒的活动。不同性别的导师们来自不同背景,拥有不同经营理念。但相同的是,他们都非常有创意,且目标一致:让更多人意识可持续发展以及建立一个可持续发展的未来。我期待Ladies Who Tech将来的活动。昨天的活动体验坚定了我在未来继续参加他们举办的活动的想法。- Mayla Santiago,对外经济贸易大学,国际贸易学生
"Yesterday's event was really inspiring for me. Technology has changed our lives completely and people become more and more aware when it comes to having a sustainable lifestyle; once I heard the theme for this event I didn't think twice. Sustainability is the future.
"How green is your Greentech?"was an amazing event, the mentors were very creative, they had different backgrounds, different business ideas, different genders, however, they all had only one goal: create awareness and provide a more sustainable future to the people.
I look forward to seeing what Ladies Who Tech has for us in the future and based on yesterday's experience, I will definitely attend the upcoming events." - Mayla Santiago, International Trade, UIBE
我很高兴自己在这个晚上前来参加了Ladies Who Tech的绿色科技活动。我非常喜欢各个嘉宾的演讲以及之后一对一的互动环节。看见各个女企业家让我感觉到"只要努力,我也可以"。对于我来说,最大的收获是认识了Angelina。她在我的祖国肯尼亚积极地做出改变,包括在马萨比特建造学校与安装太阳能系统。我期待能在未来参加更多由Ladies Who Tech举办的活动,与更多不同背景的人进行互动。- Rachael Kanyiva,北京交通大学,项目管理
"I'm glad I spent my evening attending The Ladies Who Tech Green-tech event. I loved the presentations and the one on one interaction with the speakers of the night. Seeing all the female entrepreneurs gave me a feeling of "I can do it too" if I put my mind to it. The highlight of my night was getting to meet Angelina who's making a positive change in my country, Kenya, she's done tremendous work building schools and installing solar systems for the people in Marsabit. I look forward to attending more of Ladies who Tech event and interacting more with people of different mindsets".- Rachael Kanyiva, Project Management, Beijing Jiaotong University
这是我第一次接触Ladies Who Tech并参加她们的活动。我原本以为会是像TED Talk一样的模式,但令我惊讶的是她们着重强调了应当让人们意识到女性在技术上具有与男性一样的能力。Velocity Key的女性企业家Angelina和优电科技的联合创始人的石玺分享了他们对绿色科技的感想,并指出女性在科技行业的重要性。整个活动的安排井井有条。当我得知Ladies Who Tech 是一个志愿者组织时非常得震惊,因为她们的成员都对整个活动倾注了百分之一百的心血,且她们对于改变他人对于女性在技术行业偏见的信念坚定不移。- Chloe Liu,北京外语广播
"This was my first time to get to know Ladies Who Tech and attend their events. I thought it was a TED Talk sort of thing, but to my surprise, it specifically focuses on raising people's awareness of women's equal ability and ambition in tech with men. The female entrepreneurs Angelina Jinadasa, co-founder of Velocity Key and Shi Xi, co-founder and CEO of UDMAX TECHNOLOGY shared their ideas and business stories, empowering a woman is a key to a sustainable future. Plus three male speakers generously shared their precious thoughts about Greentech and strongly backed women's vital role in the tech industry. The whole event was well organized and well received and quite persuasive. It was very mindblowing that the organizer Ladies Who Tech is volunteer-based, whose members are so devoted because they have the strongest belief that correcting people's prejudice that women are not good in tech will bring huge benefits in the future. " - Chloe Liu from Radio Beijing International
环境、废物和回收!这三个词汇可以拯救世界。人们有很多创新的方案应对危机。这次绿色之夜让我认识了很多才华横溢的人才。大家汇聚一堂分享突破性科技和解决方案。我愿在此表达我对嘉宾、参与者和组织者的感谢!- F. M. Safiul Azam,YPARD亚太地区联络与合作者
"Environment, Waste and Recycling! Three amazing words that can save the world from the forecasted disaster. People have innovative ideas to bring solutions to deal with the crisis. The evening went so exciting when talented minds join together to bring real groundbreaking technologies and solutions into the table. Thanks to speakers, participants and organizers for this nice event!"- F. M. Safiul Azam, Liasion and Partnership Officer, YPARD Asia and Pacific
我认为这是一次了不起的活动。嘉宾提醒了我们"通过创新的解决方法,并利用绿色科技(和对于自然和人的热爱)来实现绿色环保"是大家随时随地都可以做的事情。我们距离人们对气候改变已无力回天只剩下3838天!我第一步要做的事是停止购买瓶装饮料。- 海淀创业园,国际合作
"I would say it is indeed a fantastic event. The speakers reminded us that going green is something that we can try to achieve through innovative & creative solutions, with the help of technologies (and of course, love towards nature and other human beings). We only have 3,838 days left before the climate change becomes unstoppable! My first step would be stopping purchasing bottled beverages."- International Cooperation Officer, Haidian Pioneer Park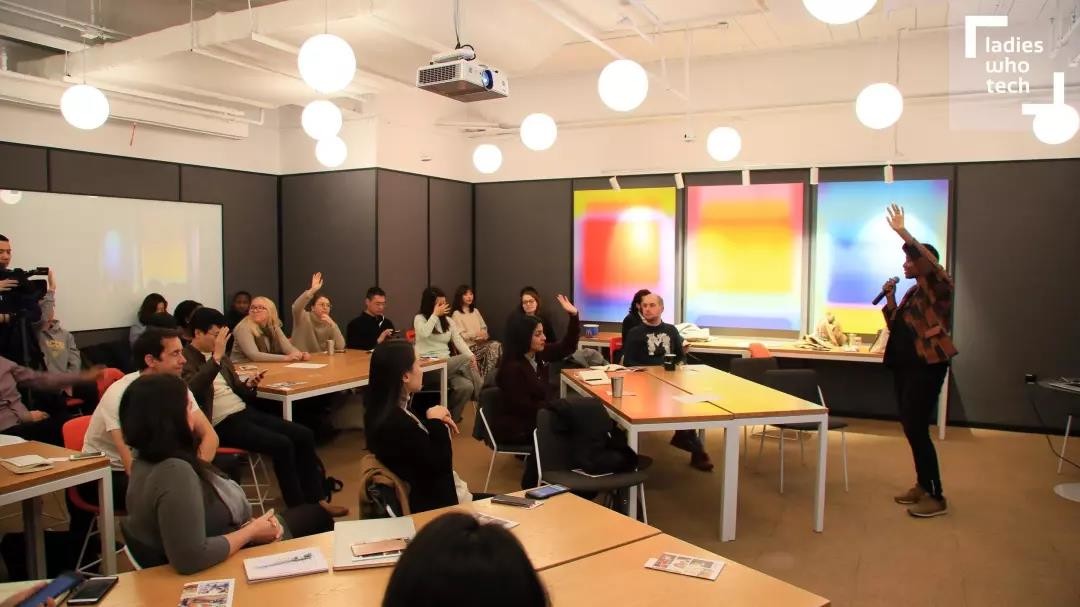 感谢所有分享与参与话题讨论的人们!我们一致认可科技可以使企业走向绿色未来,但是在选择环保方案的时候还需考虑其他因素。随着本次绿色之夜落下帷幕,相信大家都带着新知识、新友谊与崭新的绿色生活方式满载而归!
Thank you to all who shared! We agreed that technology was enabling businesses to go green but there are other factors that need to be considered when choosing greener alternatives. We left full of new knowledge, new friends and new ways to change our lifestyle behaviour alongside innovating GreenTech.