Return to site
Executive's Insights: Betty Zhao, Ladies Who Tech, Beijing
时代瞬息万变,挑战无处不在,我们亦需要适时做出改变。希沛希以好奇之心探索组织转型之道,尤其关注经济动荡时期的转型举措。在执行官视野系列中,我们希望和您分享多位在华首席执行官的相关经验,了解他们所属机构遇到的各种挑战和机遇。
In the ever-changing and challenging times, we, too, need to keep changing. Staying curious is an important value for CPC in its pursuit to transform organizations, especially during economic turbulence. In our series Executive's Insights, we continue to share the experience from executives in China in order to learn about the challenges and opportunities they face in their organizations.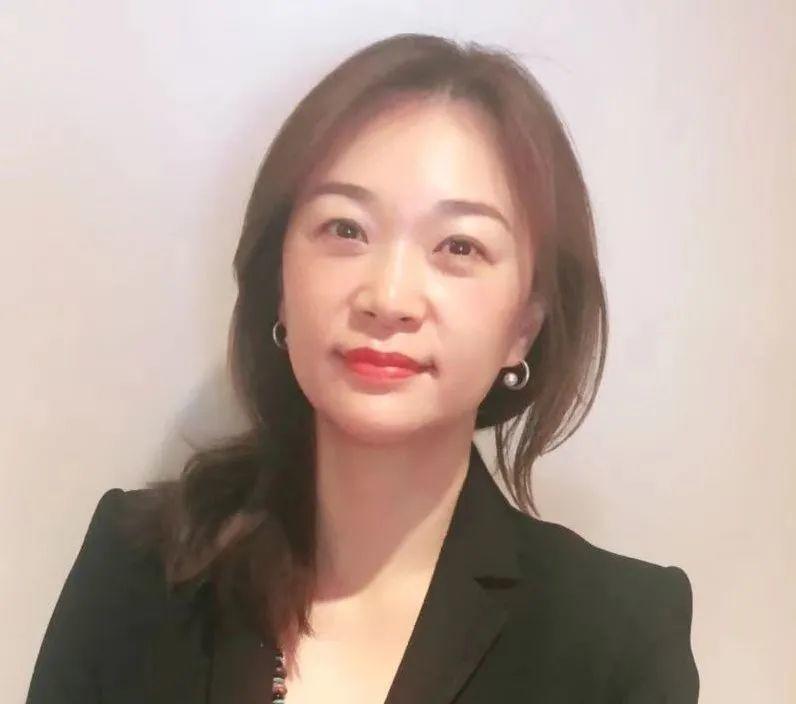 Betty Zhao 是 Ladies Who Tech 北京分部总监。她与我们分享了她在日常工作中如何处理转型的经历,并强调在应对转型时,建立强大而富有影响力团体的重要性。希沛希(中国)资深顾问Wang Man对Ladies Who Tech总监Betty Zhao进行了一次访谈。
Betty Zhao leads the Beijing chapter of Ladies Who Tech. She shares with us how she approaches transformation in her daily work and speaks on the importance to build a strong and impactful community when dealing with change. Wang Man, Senior Consultant at CPC China, interviews Betty Zhao. 
Qs: 希沛希(中国)资深顾问Wang Man
As: Ladies Who Tech Beijing 总监Betty Zhao
Q:您在 Ladies Who Tech 最重要的工作是什么?您承担着哪些职责?
What is the most important aspect of your work in Ladies Who Tech? What are your duties?
A:我是 Ladies Who Tech 北京分部总监,主要负责当地社区建设,通过营销活动,促进性别多样性并提升STEM(科学/技术/工程/数学)行业的包容性,例如建立合作伙伴关系、组织举办一系列科技和创业活动以及技能提升研讨会。
I am the director of Ladies Who Tech Beijing Chapter mainly responsible for local community building, promoting gender diversity and inclusion in STEM industry via marketing activities, such as partnership building, series of tech and entrepreneurship events and upskill workshops.
Q: 您认为现在提拔女性比以前更重要吗?
Do you think it is more important now than before to promote women?
A: 当然!当下,越来越多的人意识到必须转变心态,争取自身权利。性别多样性、包容性和归属感无疑是需要跨越的桥梁。
Absolutely! At the moment, more and more people awaken to a transformation mindset and a sense of what is right for them. Gender diversity, inclusion and belonging are definitely the bridge to cross over.
Q: 当今社会,企业对员工的要求一直都在变化。而员工为了适应未来,也不断地需要新的工作技能。您认为我们现在应该教授年轻女性和男性哪些最重要的东西?为什么?
The current requirements towards employees change all the time and new skills are required in the future. What do you think we should teach young girls and boys of today? Why?
A: 对于年轻一代,我个人建议他们(未必要强调女性或男性)要鼓足勇气去挑战陈规,并为在此过程中的变革做好准备,包括心态和身体技能两个方面。当今世界上唯一不变的就是变化本身。
For the younger generation, personally, I do recommend them (not necessary to highlight girls or boys) to be brave enough to challenge standards and prepare themselves well for those changes, including both mindset and physical skills. The only consistency in this world is the CHANGE itself.
Q: 是的,我非常同意。变革正在影响生活的方方面面。您认为职场女性所处的环境是否也正在发生变化?
Yes, I very much agree. Change is affecting every area of life. Do you think the environment is changing for women in workspace, too?
A: 在软件技术行业,工作环境正在发生日新月异的改变。不过,即使在硬件环境设计中,配套设施方面也有很大的提升空间。例如,目前仍然缺乏像女性专用卫生间这样的简单设施。
In the software tech sectors, the workspace environment is somewhat being improved day by day. However, in the hardware engineering environment, there is still a lot of room for improvement even physically. For example, such simple things such as toilet availability for women are still lacking.
Q: 当然,看起来还有很多工作要做。您如何定义这样的变化?
Sure, it looks like there is still a lot to be done. How would you define this change?
A: 我个人认为这是"接受"的阶段。随着越来越多的人发声和觉醒,他们将关于多样性和包容性的信息,表达为社会需要。人们必然期待他们的共同需求被看到,并开始身体力行,从点滴中做出改变。
Personally, I would describe it as "acceptance" stage, as more people speak up and are more aware, they formulate the messages on diversity and inclusion as social needs. People will for sure expect their common needs to be seen and start to commit those tiny changes from an individual perspective as well.
Q: 您已经完成了希沛希的《变革管理师人员资格认证》培训,您喜欢这个培训吗?为什么培养变革管理的能力对您来说很重要?
You have completed Certified Associate in Change Management course with CPC, did you enjoy it? Why is it important for you to build up Change Management competency?
A: 是的,我的确非常喜欢这门课程,我现在更有信心以正确的心态和方法来应对意想不到的变化。对于我和其他人来说,这很重要,因为科技变革无时无刻不在发生,我们不会提前知晓。
Yes, I did enjoy it very much and feel more confident to deal with unexpected changes nowadays with the right mindset and methodology. It is important for me and also for others as tech transformation is happening every minute without any written notice.
Q: 您打算如何运用培训中所学到的知识?
How do you plan to use the gained knowledge in Change Management methodology?
A: 我正在撰写一份关于社区经济研究及潜在商业模式的内部项目计划书。欢迎希沛希同仁们提出你们的见解。该计划书将以变革故事的形式展现,就像在培训中学到的那样。另外,我将使用学到的变革管理方法在相应的假设条件(创意马拉松)下,展开整个变革过程。
I am working on an internal proposal for a community economic study and potential business model. I welcome your insights, too. The proposal will fit into a change story format which I learned in the training. Also, I will use the methodology to carry out the whole change process under designate hypothesis (startup ideathon).
 Q: Ladies Who Tech 的下一个里程碑是什么?您们有何期待?
What is the next milestone for Ladies Who Tech? What are you looking forward to?
A: 下一个里程碑主要是在社区建设的同时建立可持续的商业模式。我们期待开展以下工作:
在社区成员(包括企业和个人)之间建立更好的联系
为他们建立易于找到 Ladies Who Tech 的交叉点(基于社交媒体/面对面)
向市场传达 Ladies Who Tech 价值主张(面向企业和个人)
与社区合作伙伴制定协同发展的最佳方法以及更多

 
The next milestone is more about building a sustainable business model alongside community development. We are looking forward to working on:
Creating a better connection between community members (both corporate and individuals)

Establishing intersection points for them to find Ladies Who Tech easily (social media/in-person based)

Offering Ladies Who Tech value proposition to the market (for corporate and individuals)

Creating the best approach to synergy development with community partners and much more
Q: 这些都是可靠的计划。我们如何在企业界或作为个人支持Ladies Who Tech?
These are solid plans. How can we support Ladies Who Tech in the corporate world or as individuals?
A: 我们正在建设一个社区,将其作为连接企业和个人的一个交流市场。企业和个人在定性人才需求、市场竞争以及机会方面有着不同的愿望。我们的小程序将搭建起专业化平台,在个人能力建设、企业人才路线图政策制定,以及公共领域的转型方面提供高质量的系统支持。欢迎想了解我们的人来参加下周五休闲酒会。这次的主题为"变革"。
We are building a community as a marketplace to connect corporates and individuals. They have different aspirations in terms of qualitative talent needs and market competition as well as opportunities. Our mini-program offers both a specialized place with a qualitative system support in individual capability building and corporate talent roadmap policy development alongside the public transformation. For those who like to get to know us, next Friday is a great opportunity. We have our casual STEM Drinks Night dedicated to change.