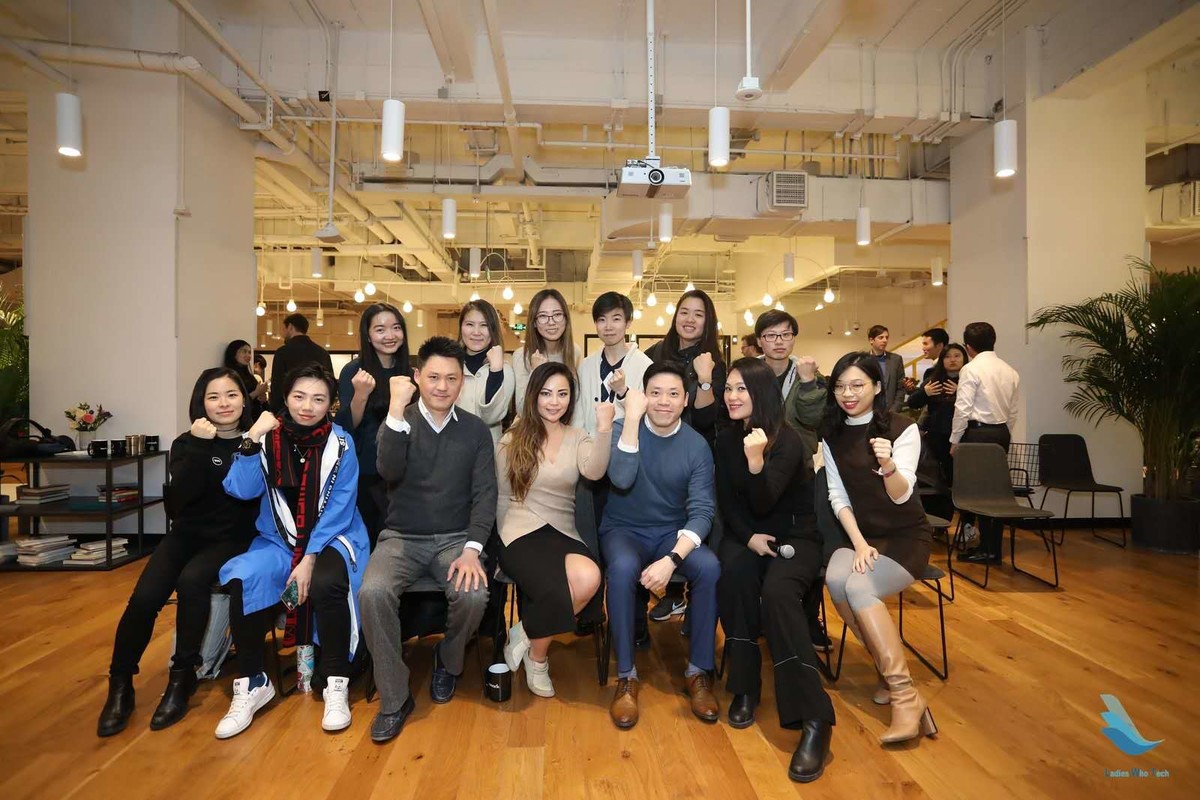 尽管社交日历上有无数创业活动,我们的社会仍缺乏女性技术创业者结构支持网络。与此同时,越来越多的联合创始人,客户和企业也意识到了这一网络所提供的重要见解和才智。 
Despite the myriad of start-up events that fill out social calendars, our society still lacks a structural support network for female technopreneurs. At the same time, more and more co-founders, clients, and businesses are realizing the important perspectives and talents that this demographic provides. 
由于这一重要差距的存在,以及为了更好地支持我们的社区,Ladies Who Tech开创了创始人系列,一个由导师、培训、教学和互动组成的企业家资源盛会。
Due to this crucial gap and to better support our community, Ladies Who Tech created the Founders Series, an entrepreneurial resources extravaganza, complete with mentoring, coaching, pitching and connecting. 
创始人系列的使命是创建一个独特的技术中心,在这里,女性技术创始人、科技自由职业者、潜在联合创始人、人才和潜在客户之间的联系可以有益传递,以便实现他们的技术商业目标。
The Founders Series' mission is to create an exclusive tech-hub where connections between female tech founders, tech-freelancers, potential co-founders, talent and potential clients can cross-pollinate in a meaningful way to achieve their tech-biz objectives.
2018年12月13日,Ladies Who Tech推出了有史以来第一次创始人系列活动,这是一个值得纪念的夜晚。
On December 13, 2018, Ladies Who Tech launched our first-ever Founders Series event, and it was a night to remember.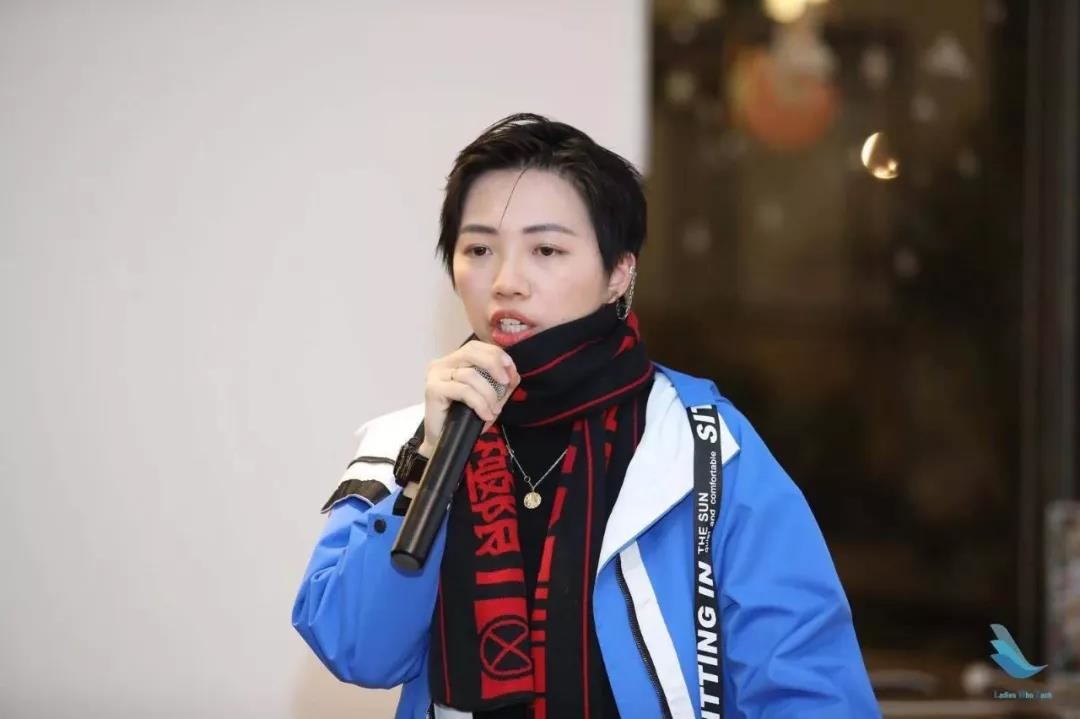 晚上的活动以FUSE联合创始人兼产品总监Faith Teo的讲话开始,FUSE是一个为品牌提供快速进入中国市场可选择方案的零售平台。Faith是一个久经考验的科技企业家。高中毕业后,Faith将时间和精力都投入到了学习重要的创业课程中:要想成功,你需要拥有梦想,执行力和资源。她的说法是否很合理?"如果你不采取行动,你的梦想将永远只是一个梦想。"
The night started with a talk from Faith Teo, the Co-Founder and Product Director of FUSE, a retail platform that provides brands an alternative solution to quickly launch in the Chinese market. Faith is a tried and true technopreneur. After dropping out of high school, Faith dedicated her time and energy to learning an important start-up lesson: to succeed you need to have a dream, execution, and resources. Her reasoning? "If you don't act, your dream will stay a dream."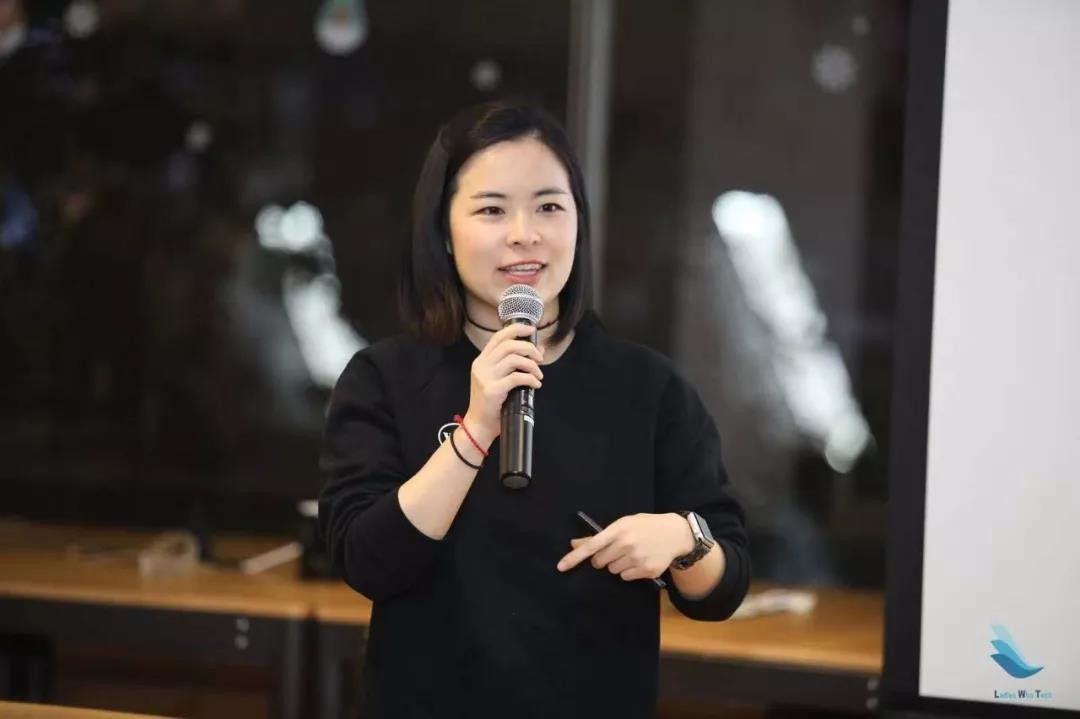 WeWork中国区BIM经理Bo Gu是第二位发言人。Bo Gu早早发现了她对建筑的热情。在WeWork,她运用激光扫描技术和BIM方法来提高建筑生命周期中的工作效率。来自建筑行业的她已经习惯了成为工作场合里唯一的女性。然而,这种经历也教会了她如何引导观众。Bo Gu, the BIM Manager of WeWork China, was the second speaker. Bo Gu found her passion for buildings early. At WeWork, she applies laser scanning technology and BIM method to improve work efficiency in the building lifecycle. Coming from the construction industry, she is used to being the only woman in the room. However, this experience also taught her how to garner command of any audience.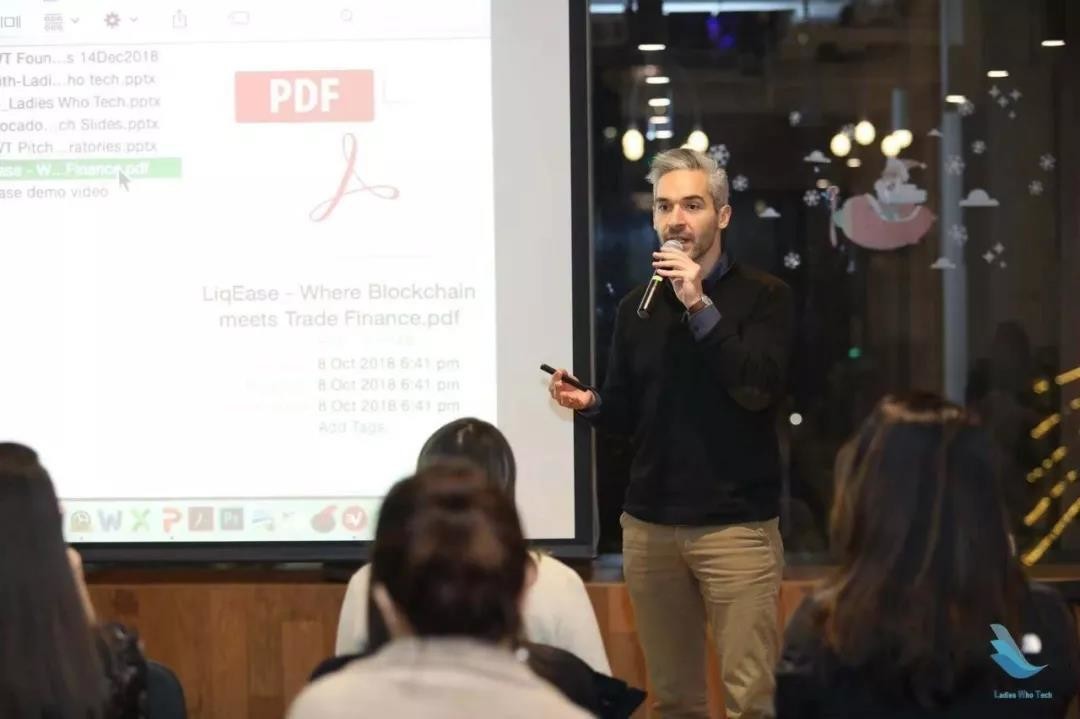 演讲结束后,四位正在寻找女性联合创始人的企业家提出了自己的想法。他们一个追寻时尚届绿色革命,一个来自宝石行业,一个来自性别行业,还有一个来自金融科技。每位企业家都有3分钟的教学时间和2分钟的问答时间。
After presentations, four entrepreneurs, looking for a female co-founder pitched their ideas: one seeking a green revolution in fashion, another in gemology, one from the sex industry, and another from fintech. Each entrepreneur got 3 minutes to pitch and 2 minutes of Q&A.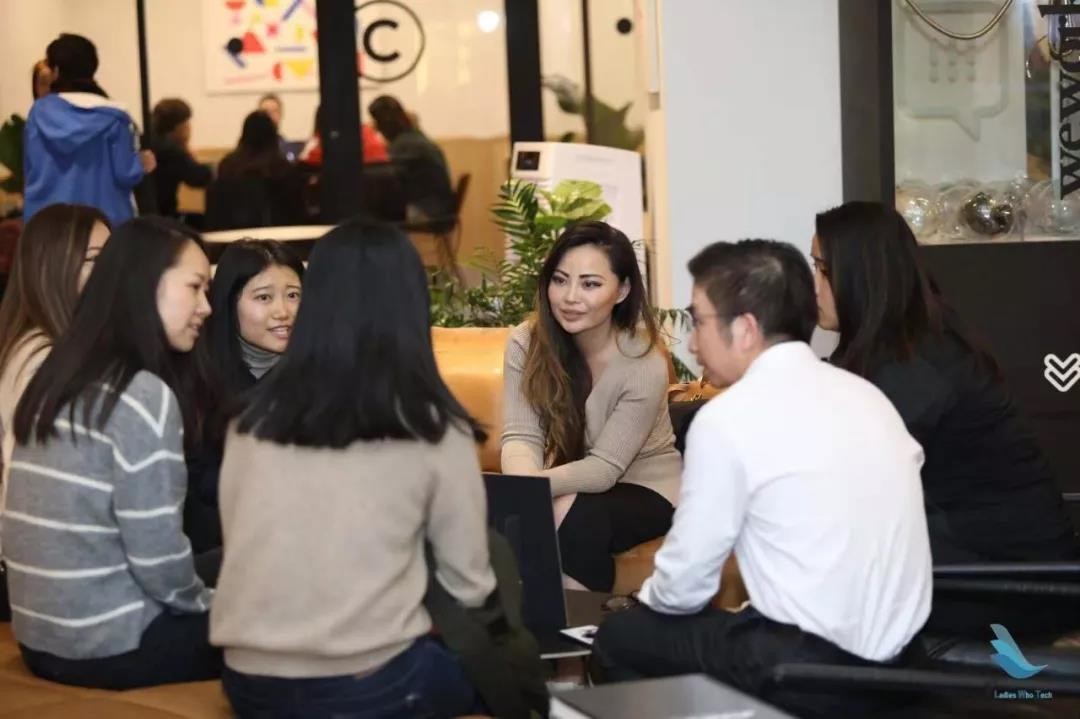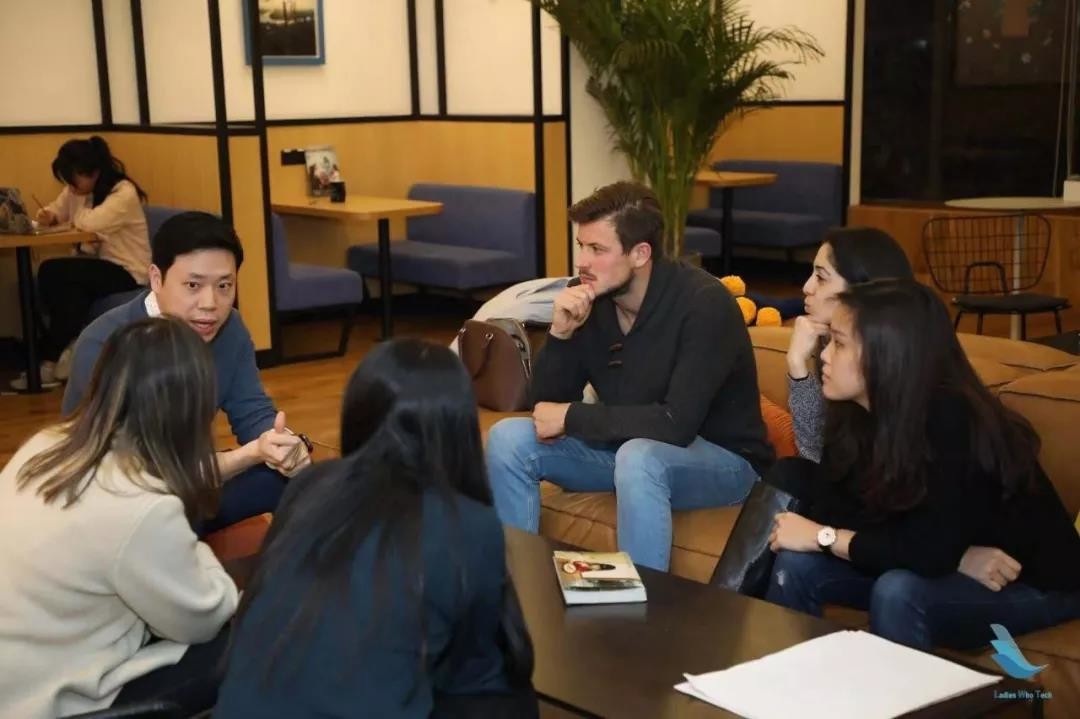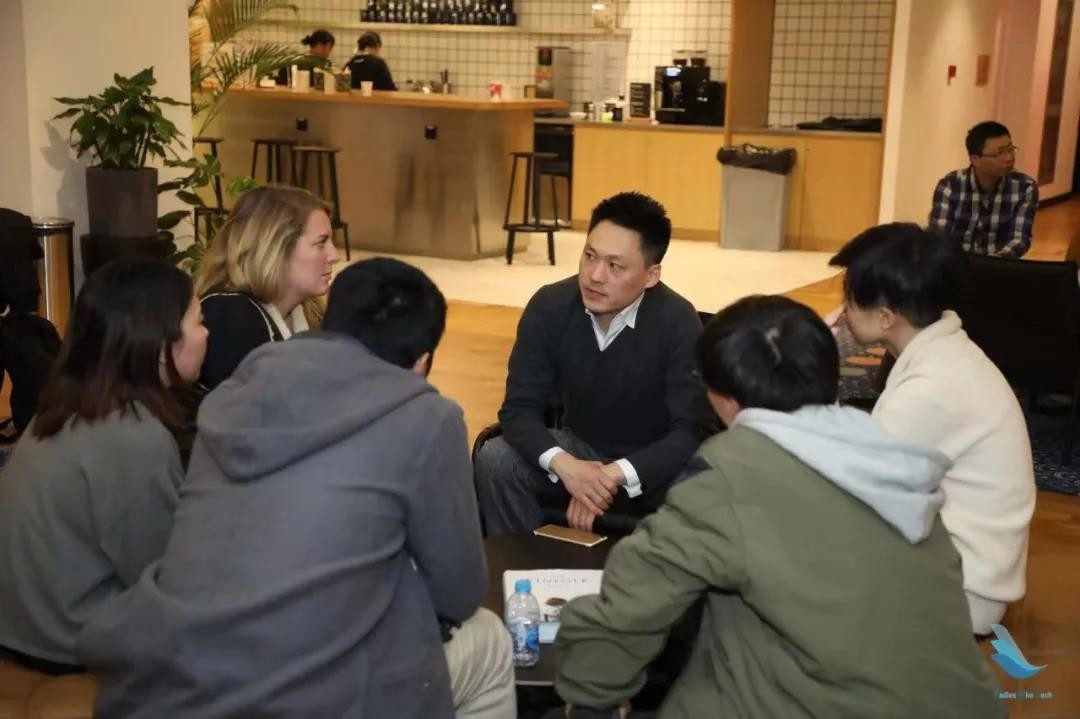 在速度培训环节,观众分成小组并被轮流到可以提出问题和建议的每个导师。导师包括Faith Teo和Bo Gu,以及:
- Diana Kim,AngelVest的天使投资人,
- Mingke,MrS.ai的联合创始人兼首席执行官,以及
- iGenesiis的创始人Albert Liang。
For the speed coaching session, the audience split into teams and rotated to each mentor, from whom the teams could ask questions and advice. The mentors included Faith Teo and Bo Gu, as well as:
Diana Kim, Angel Investor for AngelVest,
Mingke, Co-founder and CEO of MrS.ai, and
Albert Liang, Founder of iGenesiis.
速度培训之后进入社交环节,使得每个人可以继续交流并扩展他们的人脉。
The speed coaching then broke into a networking session, allowing everyone to continue to conversation and expand their connections.
重点分享
无论您在技术创业者的旅程中处于什么位置,无论您是一位经验丰富并拥有众多知识可以分享的创业者、投资者或讲师,还是正在寻求更多信息来支持您自己创业之旅的有志之士,Ladies Who Tech团队携手WeWork Labs为个人搭建桥梁,并希望将来无论您在创业历程中的哪个阶段,我们都能继续提供支持。
Key Takeaway
No matter where you are on your technopreneurs journey, whether you are a seasoned start entrepreneur with a wealth of knowledge to share, an investor or a pitcher or someone looking for more information to support your own start up journey, the Ladies Who Tech team in partnership with WeWork Labs are able to bridge and connect individuals and will be looking to see in future how we can continue to support the community no matter where you are on your startup story.