什么是GSMA世界移动大会?
GSMA世界移动大会是全球最大的移动技术行业展览会,它在全球范围内将整个移动技术行业整合在一起。今年的上海GSMA世界移动大会(MWCS18)共有超过60,000与会者,其中27%是女性,还有超过550家参展商展示了他们的创新产品。看到如此规模的平台通过Women4Tech为移动技术领域的女性的提升奠定了基调,是一件值得高兴的事。
What is GSMA Mobile World Congress?
GSMA Mobile World Congress is the world's largest exhibition for the mobile tech industry, uniting the entire mobile tech industry on a global scale. At this year's GSMA Mobile World Congress Shanghai (MWCS18), there were more than 550 exhibitors who show-cased their innovative products and over 60,000 attendees, of which 27% were women. It is great to see a platform of this magnitude set the tone for uplifting women in the mobile tech space, which they're fulfilling through their Women4Tech platform.
什么是Women4Tech?
Women4Tech是由GSMA开发的一个项目,旨在对移动技术领域产生国际影响、支持多样性领域的变革、以及与联合国可持续发展目标#5(SDG5)保持一致。今年,Women4Tech为MWCS18与会者提供了战略会议,重点是改善性别平等并赋予女性在移动技术生态系统中的权利。
What is Women4Tech?
Women4Tech is a program developed by GSMA that is making an international impact on the mobile tech scene, championing change in the area of diversity, set in tone with the United Nations Sustainable Development Goal #5 (SDG5). This year, Women4Tech offered MWCS18 attendees, strategic sessions with a focus on improving gender equality and empowering women in the mobile tech ecosystem.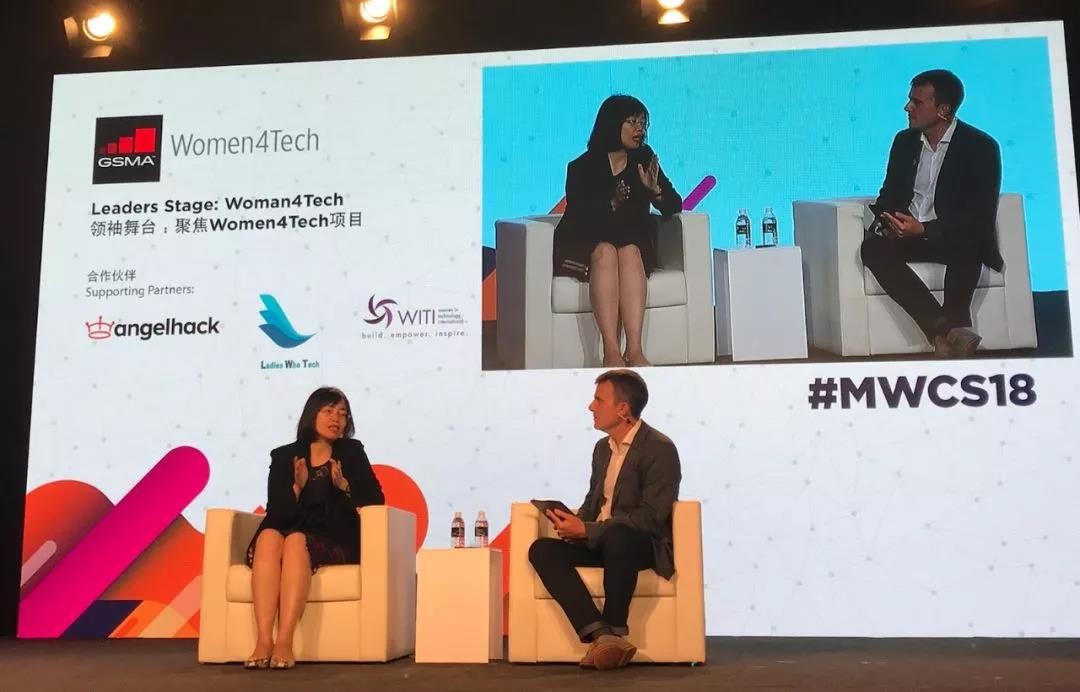 Women4Tech&Ladies Who Tech
非常荣幸Ladies Who Tech在今年的MWCS18 Women4Tech峰会可以作为GSMA的合作伙伴。通过这次伙伴关系,我们能够推动我们共同的愿景向前 - 激励更多的女性从事STEM相关职业,并鼓励STEM行业更多公司雇用更多女性。这次对60,000多名与会者开放的富有洞察力的战略会议,旨在推动移动技术行业的多样化不断向前发展,这也是它们所做到的。这次会议使得男性和女性高管及企业能够更好地以持续多样化方式为移动技术行业的女性提供支持。
It was an honor for Ladies Who Tech to serve as partners alongside GSMA at this year's MWCS18 Women4Tech Summit. Through this partnership, we were able to steer our common vision forward – inspire more women and girls to take up STEM related careers and to encourage more corporations to hire more women in STEM industries. The insightful strategic sessions available to the 60,000 plus attendees were designed to drive diversity in the mobile techindustry, towards a progressive direction, and they did exactly that. The sessions were geared to enable both men and women executives and businesses, to better empower, and support women in the mobile tech industry in a way that paves the way for continued diversity.
MWCS18 Women4Tech 峰会亮点和见解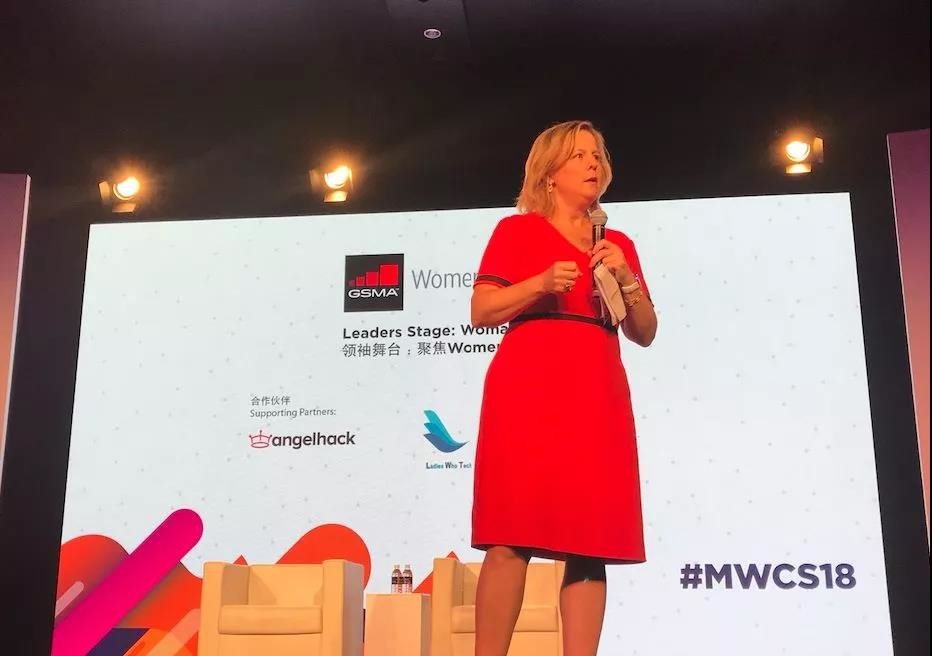 我们需要女性
只有八分之一的女性拥有董事会席位。亚洲在各个多元化方面处于落后状态。这意味着仍有许多工作需要去做,作为LadiesWho Tech我们希望继续发挥我们的作用来促进这些领域的变革。
We need women
Only 1 in 8 women occupy board seats. Across every pillar of diversity, Asia is behind. This means there is much work that still needs to be done, and we as Ladies Who Tech hope to continue playing our part to promote change in this area.
尽快获得指导
在你的科技事业的早期,重要的是获得指导。通过向那些比你领先的人学习,你将更好地规划你的事业和得到成长。
Get mentorship ASAP
It is important to be mentored early in your tech career, by learning from those who've gone before you; you will better navigate your career and growth.
成功的横向"阶梯"
"跨越"移动公司而不是向上移动,有利于获得来自不同部门和不同团队的经验和技能,这使得你更加全面和多技能。
Horizontal 'ladder' of success
Moving "across" a company, instead of upwards, has the benefit of gaining experience and skills from different departments and varying teams, making you well rounded & multi-skilled.
被评价时的勇气
站出来并大声说出来。在每次被评估时,如果你要求加薪,你就已经赢了。性别工资差异不是谣言,它仍然是女性必须驾驭的现实。如果你想获得加薪,请勇敢地提出要求。
Appraisal guts
Show up and speak out. At every appraisal, ask for a pay raise, you've earned it. The gender pay gap is not a rumor, it's still the reality that women have to navigate.  If you want a raise, ask for it.
女性协助女性
女性最重要的联系是其他女性。我们应该抓住每一个机会建立联系并相互支持。
Women for women
The most critical connections for women are other women.  We should be networking and supporting each other; jumping at every chance to do so.
信心
你的声音、经验和技能可以带你走得更远;拥有它们并充满信心,同时也鼓励其他人这样做。
Confidence
Your voice, your experience, and your skills can take you far; own them and be confident whilst also encouraging others to do the same.
投资他人
投资自己或自己企业以外的人会有风险,但它也给了别人一个没有你的贡献就可能得不到的机会。
Invest in others
Investing in someone outside of yourself or your business is taking a risk, but it's also giving someone a chance that they might not get without your contribution.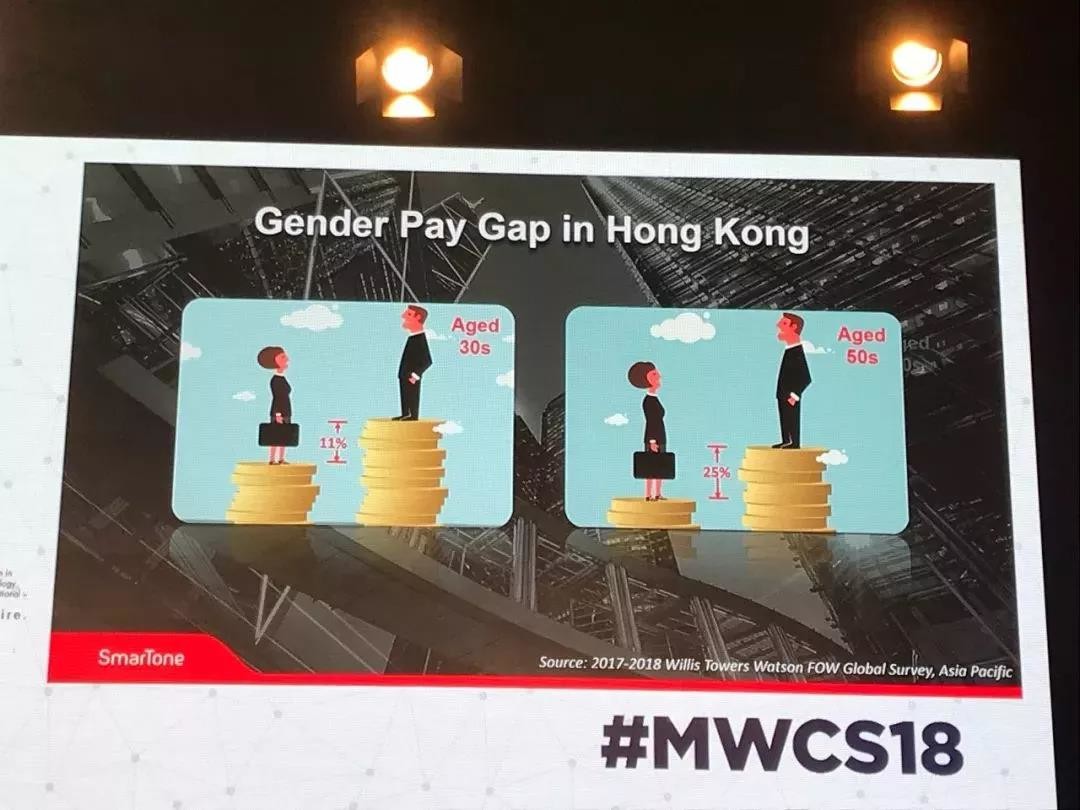 当强强联手进行改变时,世界除了倾听和留意别无选择。2018上海GSMA世界移动大会的确不寻常,我们很高兴能通过与Women4Tech的合作与其产生联系影响。
When powerhouses merge to make a difference, the world has no choice but to listen and heed. GSMA Mobile World Congress Shanghai 2018 was indeed one for the books and we're delighted to have been linked to its impact through our partnership with Women4Tech.