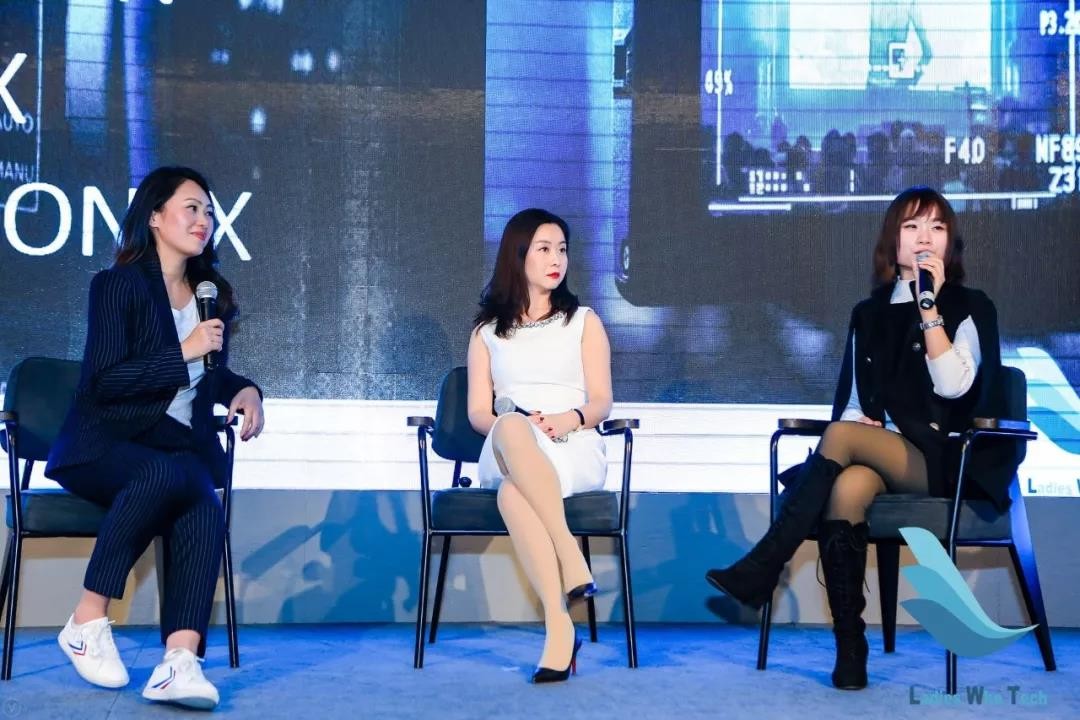 时尚创新
如今我们无法想象会有行业能在缺乏科技和创新的情况下蓬勃发展,时尚界亦不例外。通过点击鼠标在网络商城简单地订购服装,是我们亚洲公民觉得理所应当的。即便是在设计层面,技术也被应用于服装的样式、功能、以及如何才能更好地提高消费者的舒适性、时尚感、和综合体验。
Fashion Innovation
At this stage, we cannot imagine that there is an industry that can fully thrive in the absence of technology, and innovation, the fashion industry is no exception. The simple act of being able to order clothing items online is something we take for granted as Asian citizens with access to a digital world of shopping malls at the click of a button. Even at design level, technology has been threaded into what garments look like, how they function and how they can better enhance the consumer's comfort, fashion sense, and overall experience.
与众不同的T台
Tech-FOMO 是真实存在的,作为Ladies Who Tech,我们更喜欢创造FOMO。如果你错过了 "FashionEX在行动 ",你还可以期待另一场!
Catwalk with a Difference
Tech-FOMO is a real thing and as Ladies Who Tech, we prefer to create the FOMO, which if you missed the "in Action FashionEX" event, you are likely to still be looking forward to another!
感谢普华永道创新中心,我们拥有了完美的场地和一个有趣并鼓舞人心的夜晚,关注科技,感受对高尖端时尚充满热情的杰出榜样们为此次活动腾出时间的有意义指导。
Thanks to the PwC Innovation Centre we were afforded the perfect venue to host a fun and inspiring night, gazing our eyes on simple but tech-created wear, modeled by our gorgeous role models, who simply availed their time for this event for the love of high-end cutting edge fashion.
T台展示和探索了时尚与技术融合的价值—我们亲眼目睹了AI在设计中是如何应用的:不会染上污渍的白色衬衣、驱散蚊子的衣服、透气的服装以及其它更加深刻的技术趋势正在融入时尚领域。
The runway showcased and explored the value of merging fashion and technology – we witnessed first hand how AI plays a part in the design process, white shirts that don't stain, clothes that repels mosquitoes, breathable garments and more mind-blowing tech-trends that are infiltrating the fashion scene.
高科技时尚先锋
我们的演讲者:尖端品牌 FOOXMET的联合创始人及高级产品经理Prela Zhu,以及潮流引领品牌TheLook的创始人和首席执行官Ting Li,通过结合她们在时装领域的经验以及她们是如何使用技术来提升产品给了我们极大启发。她们谈到了高科技是如何被应用于布料创新的(温度控制、免污渍、反光布料等) 以及如何使用AI 时尚app进行虚拟造型,这个app能为你的日常造型和时尚需求做各种虚拟个性化设计。
Hi-Tech Fashion Pioneers
Our speakers Prela Zhu - Co-founder and Senior Product Manager of cutting-edge brand FOOXMET, and Ting Li – Founder and CEO at trend-setting brand TheLook inspired us with their combined experience in the fashion industry and how they have used technology to advance their product offering. They spoke on how high tech is used in fabric innovation (temperature control, stainless, reflective fabric, etc.) and virtual styling using an AI fashion app which serves as a virtual personal stylist for your day to day looks and fashion needs.
时尚前沿
这是上海迄今为止走在时尚最前沿的T台,在这里创新和技术为推动时尚产业前进奠定了坚实基调。
Fashion Forward
This was by far amongst the most fashion-forward catwalks to hit Shanghai, where innovation and technology have set the bar really high to move the fashion industry forward.
特别感谢
Feiyue / Culture Matters / Faguo
使得我们的榜样们充满时尚。
Special Thanks
Feiyue / Culture Matters / Faguo
For making sure our models could catwalk in style.