Return to site
Beijing Founders Series: Product Quality - Witness the Charm of Women Entrepreneurs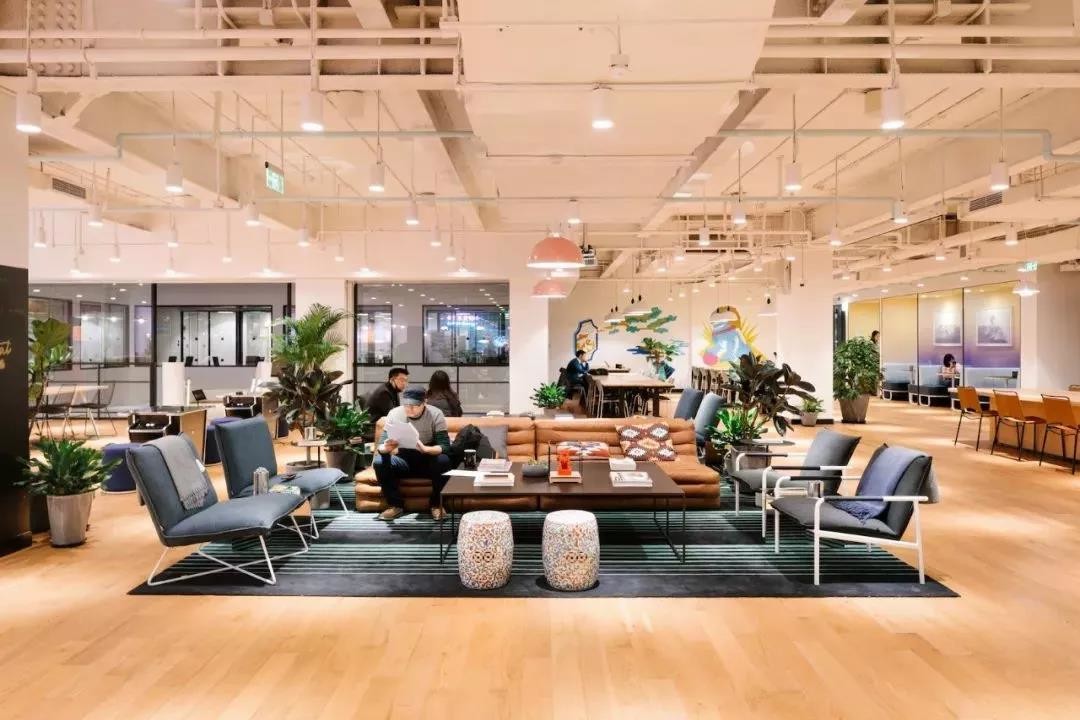 6月19日,Ladies who Tech请来两位女性创始人,在北京最中心地段王府井的WeWork,与大家分享了自己创业背后的故事和探讨产品质量相关的问题。
Following a successful launch of the Ladies Who Tech Beijing Chapter Founders Series earlier this year, Ladies Who Tech collaborated once again with WeWork and invited two founders to share their stories of starting a company and discuss the issues related to product quality.
创始人系列的使命是创建一个独特的技术中心,在这里,女性技术创始人、科技自由职业者、潜在联合创始人、人才和潜在客户之间的联系可以有益传递,以便实现他们的技术商业目标。每次活动,我们会邀请两位女性企业家分享她们的创业历程,接下来是路演展示以寻找女性合伙人,之后是导师分组指导环节,最后大家自由交流结束。
The mission of Founders Series is to create an exclusive tech-hub where connections between female tech founders, tech-freelancers, potential co-founders, talent, and potential clients can cross-pollinate in a meaningful way to achieve their tech-biz objectives.  At every event, we have entrepreneurs share their startup journey, followed by startups pitching their projects to look for women co-founders to join them.  The evening ends with a speed-mentoring session before the wrap-up with a networking reception.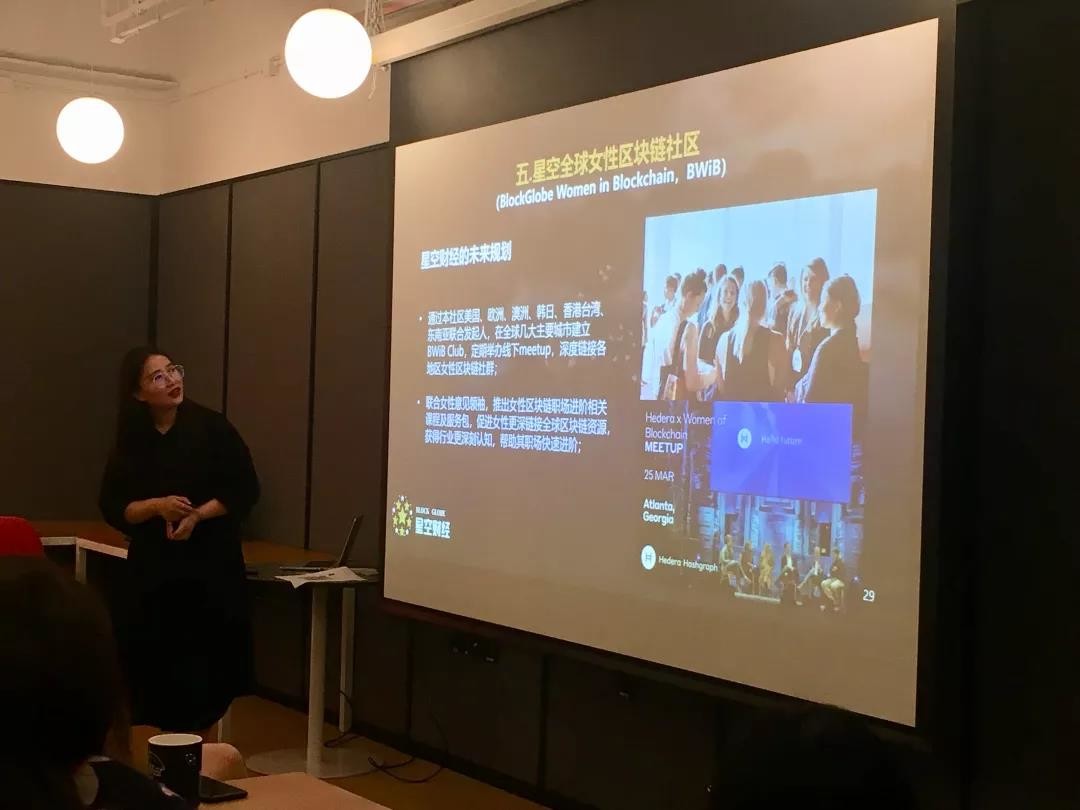 第一位分享者是来自星空财经的创始人兼CEO杨苗女士。年轻的她曾经是一位财经记者,在中央电视台、腾讯财经和搜狐财经积累不少经验后,就大胆出来创办自己的视野。
The first speaker of the evening was Yang Miao, Founder and CEO of Block Globe.  Before founding her startup, she was a financial journalist.  After gaining experience from CCTV, Tencent Finance, and Sohu Finance, she came out to create her own company. 
从无到有进行团队搭建、内容建设、资源拓展、市场推广和国际布局等工作,杨苗坦言自己学到非常多,现在她的主要工作是为众多区块链领域公司及谋求转型的传统公司提供了品牌战略咨询,成功协助其精准定位,找准突破点,并实现更有效的品牌传播效果。
Yang said she has learned a lot from building her team from the groud up, finding content, developing resources, marketing, and expanding globally.  Now her job is to provide brand strategy consulting for Blockchain and traditional companies who seek transformation.  She assists them to locate breakthrough points and achieve more effective brand communication. 
专注于区块链后,杨苗也在思考自己的女性身份,未来她想成立星空全球女性区块链社区,联合女性意见领袖,促进女性更深链接全球区块链资源!
Aside from focusing on Blockchain, Yang is also thinking about her female identity.  She hopes to set up a global female Blockchain community and unite with women leaders to promote a wider network for global Blockchain resources.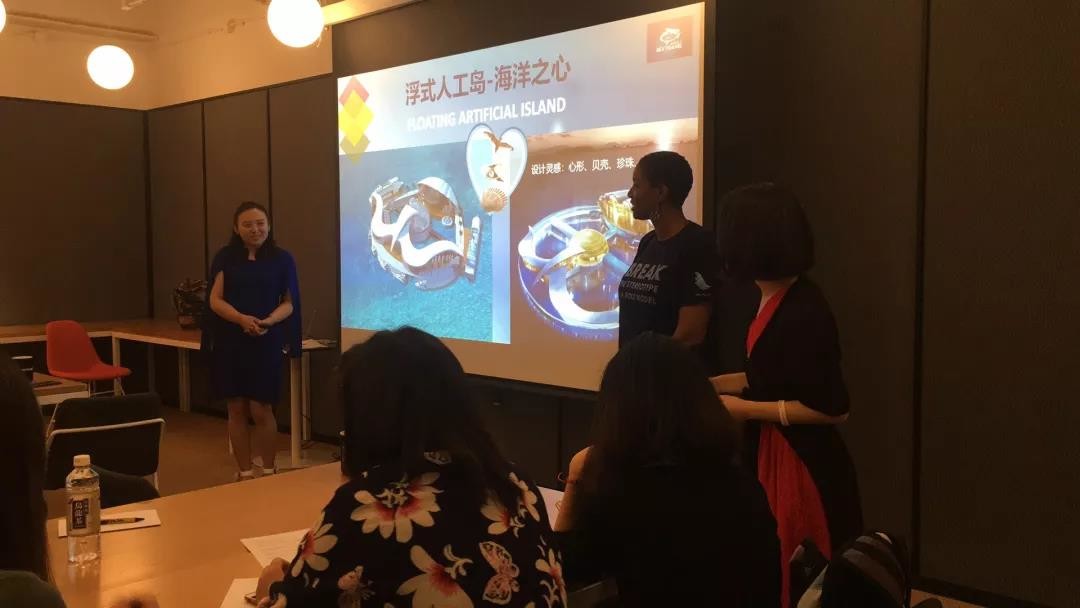 另一位女性领导者是来自北京畅游水下科技有限公司的杜彩林,自2016年投身于中俄观光潜艇的设计建造及产品推广,致力于水下文旅全产业链的打造。
Founder of Beijing Changyou Underwater Science and Technology, Du Cailin, has since 2016, devoted herself to the design, construction, and product promotion of Sino-Russian sightseeing submarines.  She is committed to the creation of the entire industry chain of the water tourism company. 
在活动现场,她向大家分享了公司的主要成就,包括浮式人工岛-海洋之心等大型项目。留俄的背景让她拥有技术沟通的优势,通过外界和内在的不懈努力,她慢慢建立起自己的"海洋帝国"。
At the event, she shared the main achievements of her company, such as the floating artificial islands - Ocean Heart project.  The experience of studying in Russia allowed her to have the advantage of technical communication.  Through many efforts, she has established her own "marine empire."
本次活动,还邀请了艺术家,Chi项目创始人和anySCALE营销经理Olasyuk Alena 和3F Learning 工作室创始人李幸呈,为大家解答创业过程中的问题。
Ladies Who Tech also invited Olasyuk Alena, Artist, Founder of CHI Project, and Marketing Manager at anySCALE, and the founder of 3F Learning Studio, Li Xingcheng, for a Q&A session about starting a company.
无论您在技术创业者的旅程中处于什么阶段,无论您是一位经验丰富并拥有众多知识可以分享的创业者、投资者或讲师,还是正在寻求更多信息来支持您自己创业之旅的有志之士,Ladies Who Tech团队携手WeWork为个人搭建桥梁,并希望将来无论您在创业历程中的哪个阶段,我们都能继续提供支持。
No matter whether on the start on your technopreneurial journey or whether you are a seasoned entrepreneur with a wealth of knowledge to share, an investor or someone looking for more information to support your own startup journey, Ladies Who Tech and WeWork are able to bridge and connect individuals and will be looking to support the community no matter where you are on your startup story.