Return to site
科技女性领导力-力量午餐会:Ladies Who Tech 携手英国驻重庆总领事馆
Female Leadership Power Luncheon: British Consulate General in Chongqing and Ladies Who Tech
11月4日,Ladies Who Tech携手英国驻重庆总领事馆举办了"科技女性领导力-力量午餐会",与来自知名科技企业的女性高管们一同分享了关于推进STEM科学(Science),技术(Technology),工程(Engineering),数学(Mathematics)领域性别平等、提升包容性的洞见和举措。
On November 4, the British Consulate General in Chongqing and Ladies Who Tech co-hosted the "Female Leadership Power Luncheon" with female leaders from well-known technology enterprises sharing insights and initiatives on promoting gender diversity and enhancing inclusion in STEM industries.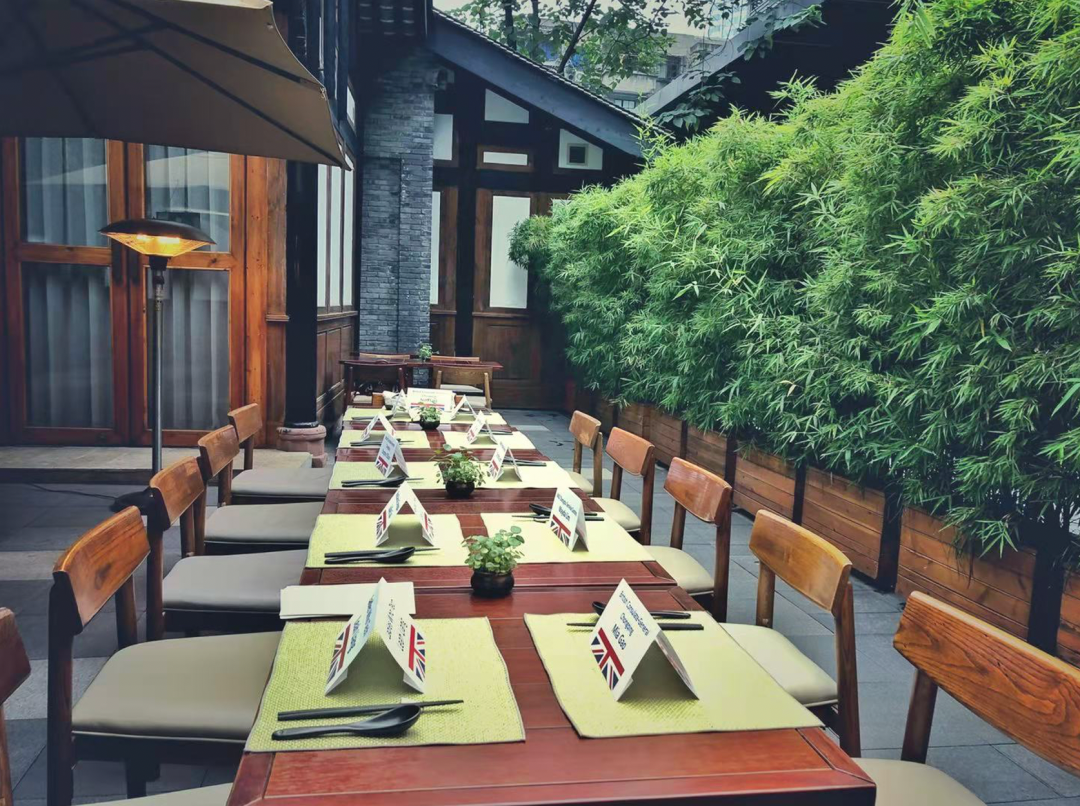 在象征着成都时尚灵动、动静相宜的独特气质的新地标"太古里",寻得一方静谧茶舍,中午13:00"科技女性领导力-力量午餐会"正式开始。总领事史云森先生致欢迎辞,并向嘉宾们隆重介绍了今天午餐会的重要客人-来自英国驻中国大使馆的副大使司徒娜女士。司徒娜女士说到,多年以来,英国驻中国使领馆都将关怀女性权益、推动性别平等作为使领馆的一项重要任务并开展了一系列活动,新任大使及外交团队也将继续将其作为重要任务予以实践。
The luncheon was held at a quiet tea house located in the new landmark of Chengdu's Taiguli, which symbolizes the unique ambience of Chengdu's fashion, flexibility and cozy lifestyle. Mr. Stephen Ellison, Consul General in Chongqing, delivered a welcome speech and introduced the special guest of the luncheon, Ms. Christina Scott, Deputy Ambassador from the British Embassy in China. Ms. Scott addressed that over the years, the British Embassy and Consulates in China have various initiatives promoting gender diversity. The new ambassador and diplomatic team pledge to continue with these efforts in their term of office.
Ladies Who Tech联合创始人Jill Tang唐文洁女士向各位嘉宾简要介绍了Ladies Who Tech组织的愿景和宗旨、近几年来在推动STEM领域性别平等及包容性所做的努力及成果,并重点介绍了Ladies Who Tech为今天的午餐会带来的重要主题:继上海团队、北京团队相继落地了具体的推动女性权益的项目之后,成都团队也将开展STEM领域性别平等及包容性现状的数据调查、分析与研究。
Ms. Jill Tang, co- founder of Ladies Who Tech, briefly introduced the purpose of Ladies Who Tech, the efforts and achievements made in promoting gender diversity and inclusion in STEM industries in recent years, and highlighted the important action brought by Ladies Who Tech to the Luncheon. While the Shanghai and Beijing teams have successively launched specific projects in their cities, the Chengdu team will launch a data survey, analysis, and research project on gender diversity and inclusion.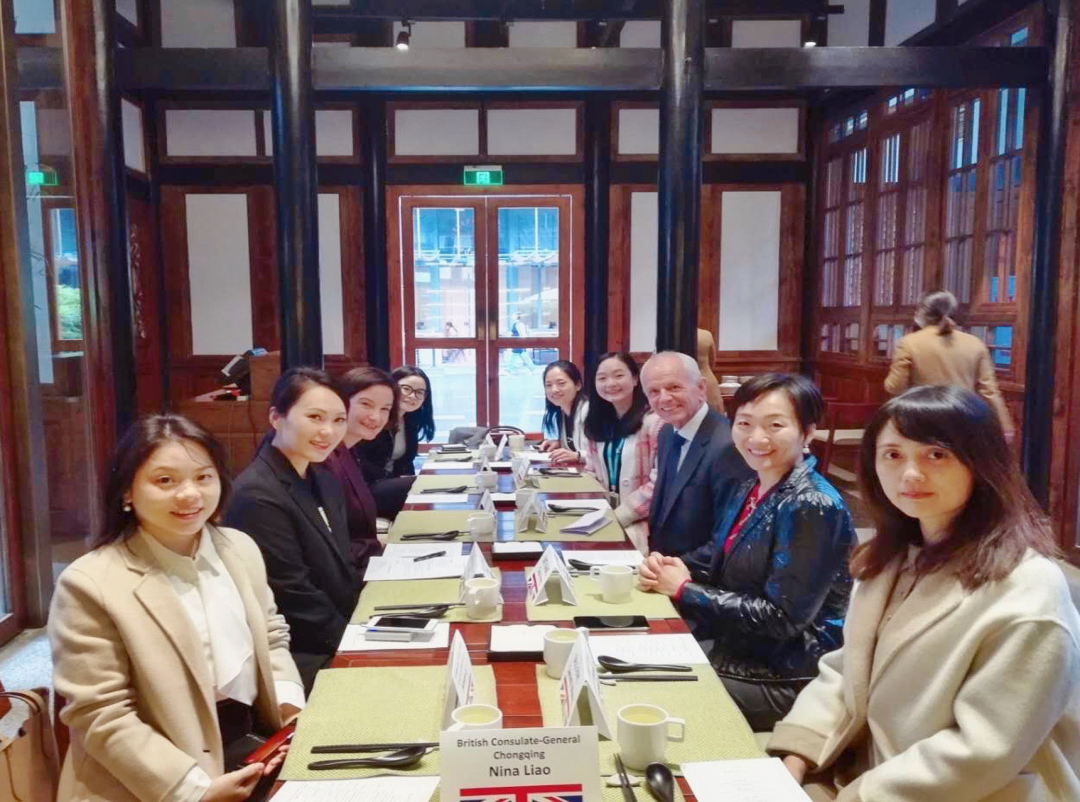 在午餐会的讨论环节,总领事史云森先生谈及STEM领域的男女员工比例问题及解决性别不平等的举措,各位来自STEM领域的嘉宾分别谈到了各自企业的现状、目标、举措和困境。例如,多个知名企业都将至少50%的女性员工比例作为人力资源配置的目标,有些企业已经逐步实现,例如阿里巴巴的女性员工比例已经达到47%,然而,各位女性高管都表示,在提高女性技术人员、女性高管的比例时,往往面临没有足够的女性候选人的困境。
In the discussion, CG Ellison raised questions about the percentage of female employees in STEM companies and the actions to solve gender inequality. The guests from STEM companies shared about the current landscape, goals, actions, and difficulties of enterprises achieving gender diversity. For example, a number of well-known enterprises have set the percentage of female employees at 50% as the goal of human resource allocation, and some enterprises have gradually achieved this goal. Alibaba's number of female employees has reached 47%. However, all guests pointed out that they often faced the dilemma of the lack of female candidates when taking actions to increase the proportion of female technologists in technological and senior positions.
司徒娜女士作为一名女性外交官、杰出的职场女性代表,也提到女性在当今社会中晋升、实现事业价值的阻碍:我们目前所处的社会及其规则是从男性视角、为男性所设置,女性在这样的社会中与男性一样实现价值,需要克服更多的阻力,付出更多,例如,社会往往将更多的家庭责任施加于女性身上,对男性则更为宽容。
As a female diplomat and outstanding representative of working women, Deputy Ambassador Scott also commented on the obstacles to female promotion at work and career value in today's society. Society and its rules are set by men from the perspective of men. In such a society, women need to overcome more resistance and put in more effort. For example, the social trend is to put more family responsibilities on women than on men.
 
Ladies Who Tech联合创始人唐文洁女士再次提到了解目前中国STEM企业的性别差异、包容性的现状是解决问题的第一步,希望嘉宾们以及其他有志于推动STEM领域性别平等及包容性的企业和个人,能够更多关注Ladies Who Tech成都团队即将落地开展的数据调查、分析与研究项目。
Ms. Tang once again highlighted that understanding the current situation of gender gap in STEM industries in China is the first step to solving the problem. Ladies Who Tech hopes that the guests and other enterprises and individuals interested in promoting gender diversity and inclusion will pay more attention to the data survey, analysis, and research projects which is to be carried out by the Chengdu team.
在午餐会即将结束之际,总领事史云森先生对今天的讨论做了简短总结,并向各位嘉宾的到来及洞见分享表示感谢,希望将来英国驻中国使领馆能够与本地STEM企业一同携手、共同努力推进STEM领域的性别平等及包容性。
At the end of the luncheon, CG Ellison made a summary of today's discussion and expressed his gratitude to all the guests for their coming and sharing their insights. He hoped that in the future, the British Embassy and Consulate would work together with local STEM enterprises to promote gender diversity and inclusion.