Return to site
Ladies Who Tech 第三次 Founders Series 活动
Ladies Who Tech x WeWork Labs Round 3 Shanghai 2019
2019年6月26日,Ladies WhoTech与WeWork Labs联合举办了第三次Founders Series活动。尽管当天下着雨,仍然挡不住大家对创业的热忱,我们迎来了从上海不同区域赶来的参加者。
Ladies Who Tech once again collaborated with WeWork Labs to host the third Founders Series event on June 26.  Despite the rain, passionate entrepreneurs and would-be entrepreneurs across Shanghai managed their way to join us.
创始人系列的使命是创建一个独特的技术中心,在这里,女性技术创始人、科技自由职业者、潜在联合创始人、人才和潜在客户之间的联系可以有益传递,以便实现他们的技术商业目标。每次活动,我们会邀请两位女性企业家分享她们的创业历程,接下来是路演展示以寻找女性合伙人,之后是导师分组指导环节,最后大家自由交流结束。
The mission of Founders Series is to create an exclusive tech-hub where connections between female tech founders, tech-freelancers, potential co-founders, talent and potential clients can cross-pollinate in a meaningful way to achieve their tech-biz objectives.  At every event, we have two entrepreneurs share their startup journey, followed by startups pitching their projects to look for women entrepreneurs.  The evening ends with a speed-mentoring session before the wrap-up with a networking reception.
第一位嘉宾Celine,作为赫斯特媒体集团中国数字新媒体部总经理, 她从商业、用户、竞品三个角度来阐述产品质量,让听众受益良多。
The evening started with Celine Chiang, Digital GM at Hearst Media China, sharing her secrets to ensure Product Quality. She advised business owners and entrepreneurs to "Know your business. Know your user. Know your competitor."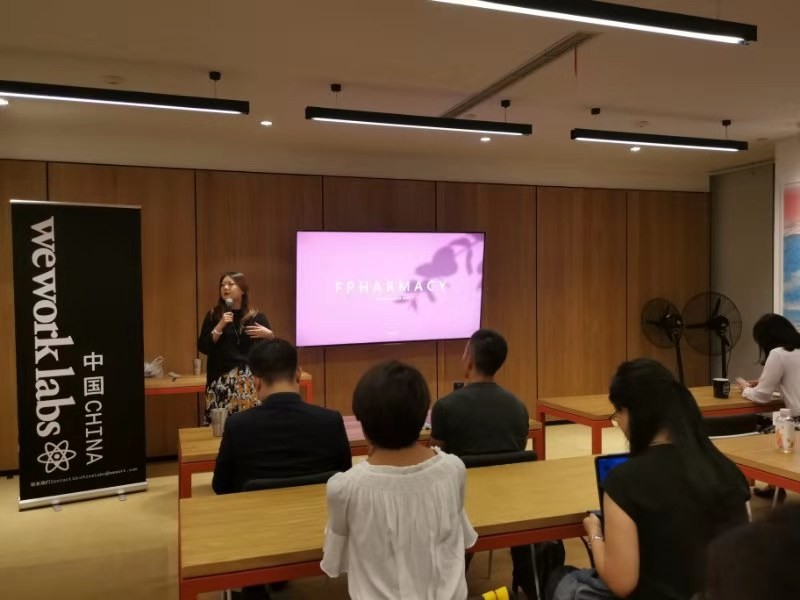 FPharmacy的创始人,WeWork Labs会员Aileen分享了她过去的工作经历,从大企业到初创企业,在不同领域积累的丰富经验。
WeWork Labs member, Aileen Wei, Founder of FPharmacy, shared her journey and experiences working at both large corporations and startups, and what she gained from different industries.
接下来是创业公司路演环节 - 创今元学员王飞跃为大家展示了他的无人机智慧路政安全解决方案,旨在寻求女性合伙人。
Following the two speakers, Wang Feiyue from iGenesiis introduced his exciting drone project and pitching for women entrepreneurs to join him.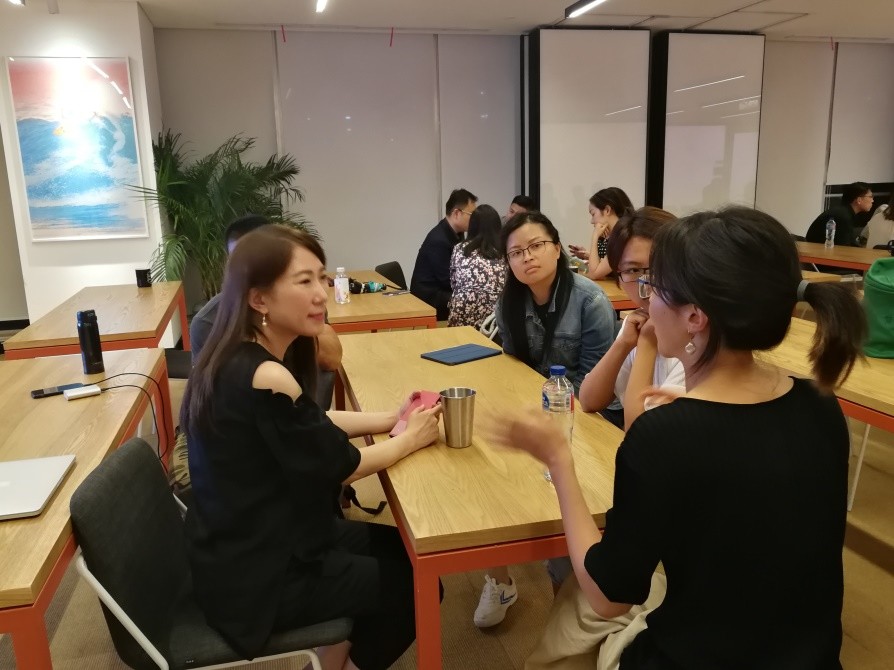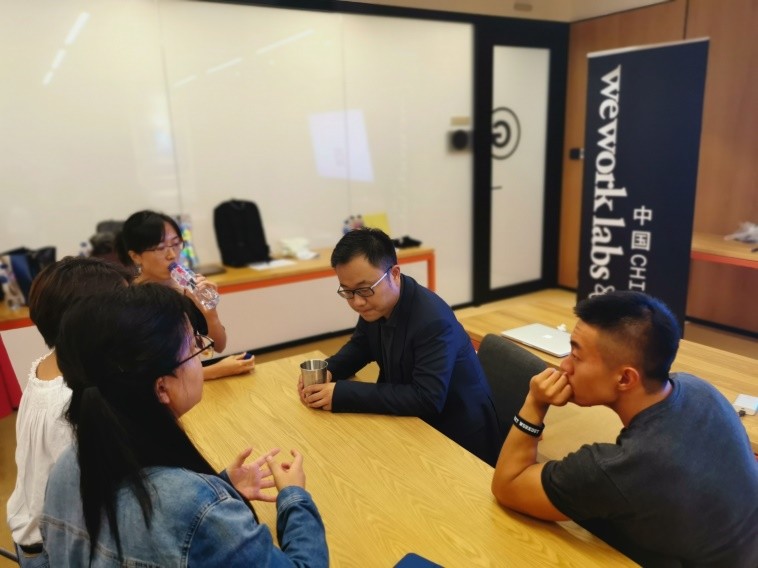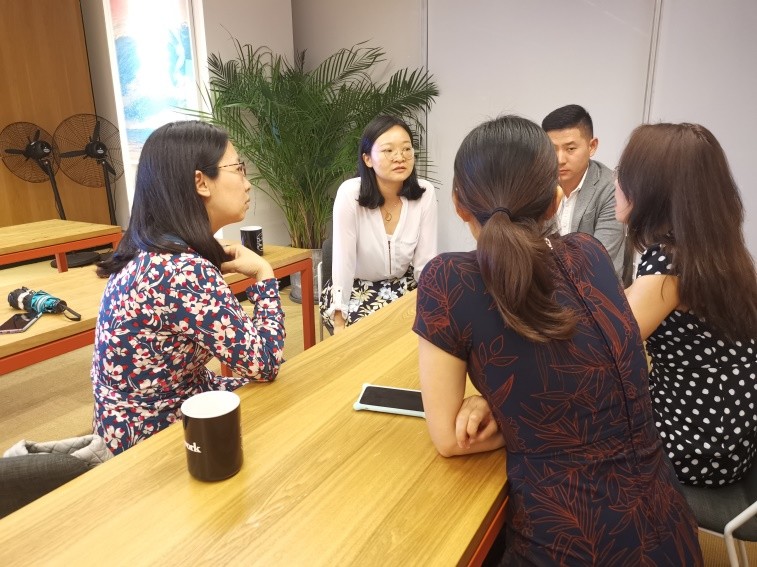 最后一部分是Founders Series的经典环节,即导师分组讨论会。两位导师与两位演讲者与现场所有参加者进行分组交流,保证每位参加者都能直接交流想法。正如导师们在活动后发表的感想:
"我鼓励每一位年轻人都多多尝试,大企业和初创公司都去工作,尽所能不断学习。"
"最重要的永远是做自己热爱的事,热爱可以给你真正的力量,尤其是当你在创业的路上遇到挣扎的时候!热爱才能支持你走到下一步!"
The final part of the evening was the signature speed-mentoring session where the key takeaways from the mentors were:
for us to work at both corporations and startups at least once in our lives to learn as much as we can

that it is always important to do something we really love as that will give us real power when we are facing obstacles during our entrepreneurial journey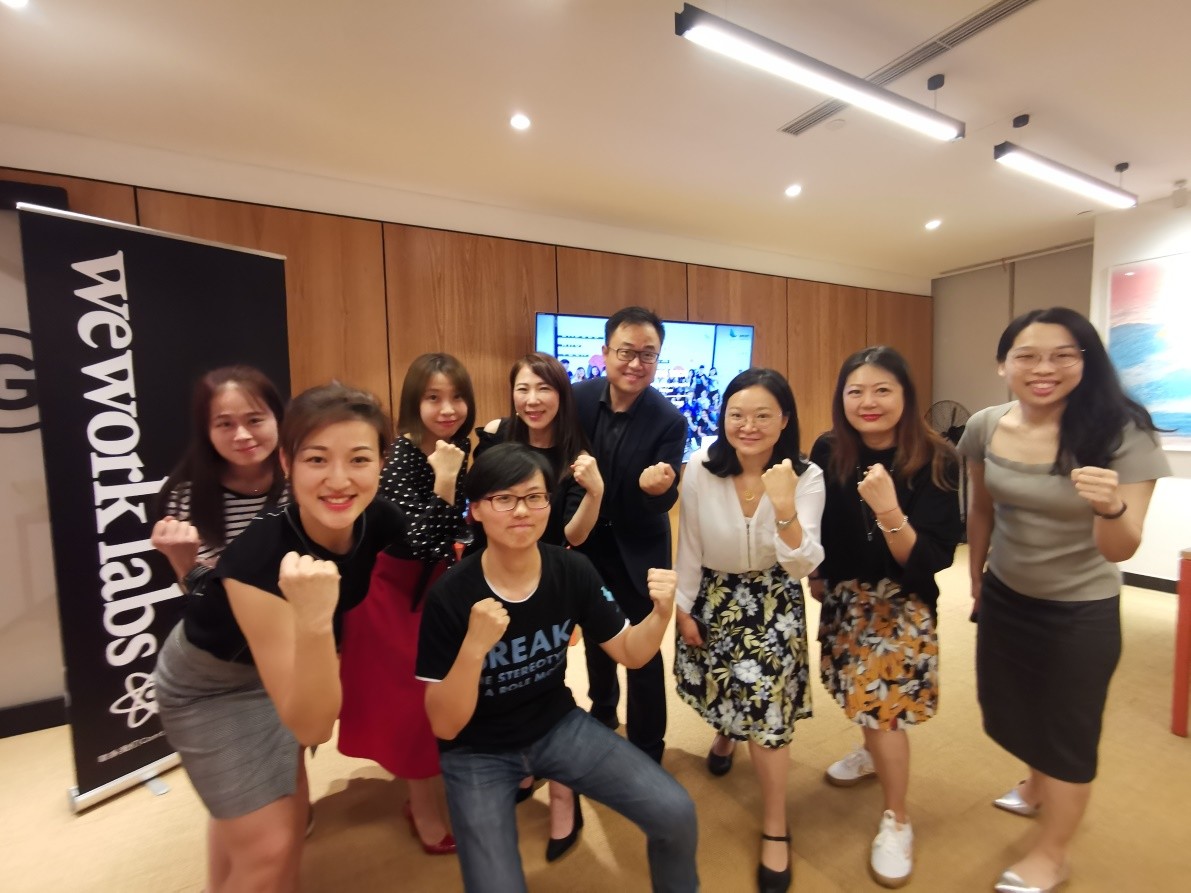 无论您在技术创业者的旅程中处于什么位置,无论您是一位经验丰富并拥有众多知识可以分享的创业者、投资者或讲师,还是正在寻求更多信息来支持您自己创业之旅的有志之士,Ladies Who Tech团队携手WeWork Labs为个人搭建桥梁,并希望将来无论您在创业历程中的哪个阶段,我们都能继续提供支持。
No matter where you are on your technopreneurs journey, whether you are a seasoned start entrepreneur with a wealth of knowledge to share, an investor or a pitcher or someone looking for more information to support your own start up journey, the Ladies Who Tech team in partnership with WeWork Labs are able to bridge and connect individuals and will be looking to see in future how we can continue to support the community no matter where you are on your startup story.