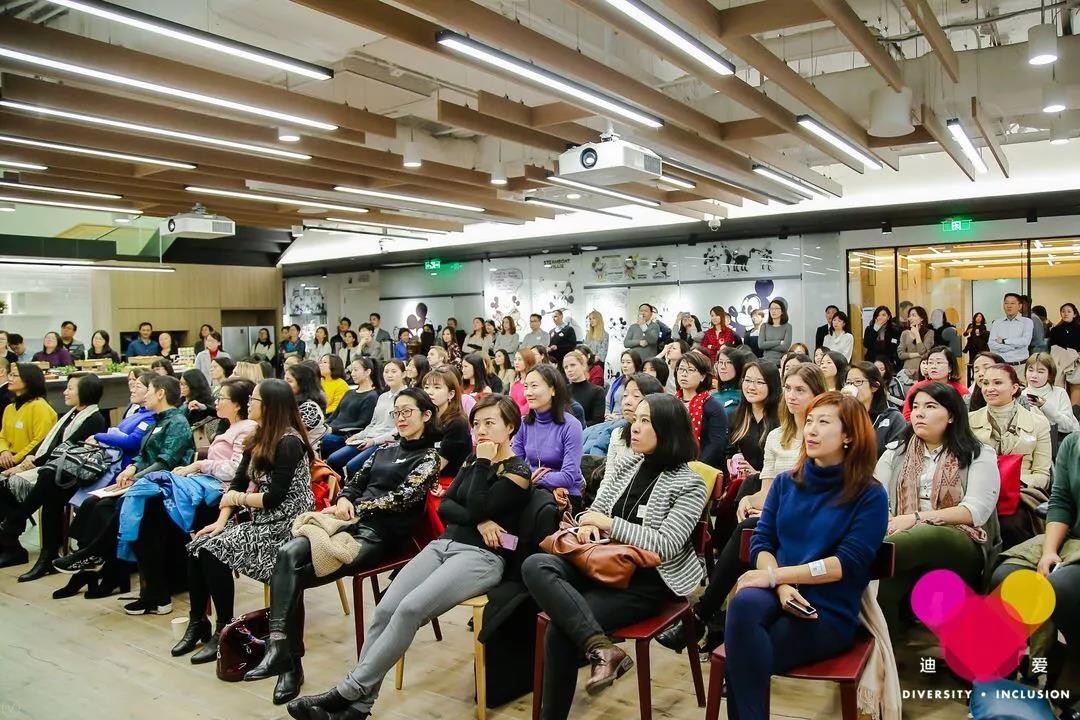 "一个全新的世界,一个新的梦幻般的观点,没有人告诉我们不要或去向哪里,或者说我们只是在做梦"—阿拉丁
"A whole new world, a new fantastic point of view, no one to tell us no or where to go, or say we're only dreaming" - Aladdin
在迪斯尼举办Ladies Who Tech是一场绝妙的梦想成真。迪斯尼拥有鼓舞人心的多重魅力优势。有许多令人难忘的迪斯尼女性在行动中寻求冒险和改变,比如小美人鱼中的爱丽,她试图打破社会边界和探索未知,就像在现实世界中的Ladies Who Tech一样一直努力改变性别差距和征服新的技术领域。这是Ladies Who Tech最难忘的夜晚之一。
What an absolute dream come true it was for Ladies Who Tech to be hosted by Disney. The magic of Disney is multi-generational and inspiring from every vantage point. The unforgettable Disney women in action seeking adventure and nonconformity, like Ariel from the Little Mermaid who sought to break societal boundaries and thrive in unknown terrains, are much like the Ladies Who Tech in the real world who are breaking gender stereotypes and conquering new tech-territory. This edition is one of the most memorable nights for Ladies Who Tech.
迪斯尼与技术女性
迪斯尼在全球技术领域对女性的联合和支持投资,不仅与它们的故事情节和先锋女性角色相一致,也与它们所推动的两性平等和多元化全球运动相一致。这是迪斯尼多元化和包容性 (D 和 I) 运动的核心,这个核心是迪斯尼价值体系的一个重要组成部分,它促进了跨界和跨越性别的包容文化,并在大中华地区拥有其全球委员会之一。
Disney for Tech Women
The association and support Disney is investing into women in the tech scene globally is not only aligned with their storylines and pioneering female characters but also aligned with their global movement towards gender equality and diversity. This approach is at the heart of Disney's Diversity & Inclusion (D&I) movement, which is an integral part of Disney's value system, one which fosters a culture of inclusion across borders and gender, and has one of its global committees in Greater China.
一个探索的夜晚
谁会想到有那么多引人入胜的活动?我们与一些最有趣的迪斯尼小产品进行了互动, 发现了迪斯尼数字发布过程的复杂性。我们还从阿里巴巴的一位演讲者那里学习到了如何优化 AI的使用以及AI 产品推荐。
A night to explore
Who would have imagined that there would be so much to get lost in? We interacted with some of the most interesting Disney gadgets and products and discovered the intricacies of Disney's digital distribution process. We also learned from a speaker from Alibaba about optimizing the use of AI and introduced us to AI product recommendations.
感谢
在迪斯尼主办活动的确是一个极大的荣幸,激励着我们不断推动技术向前。
Thank you
It was indeed a wonderful privilege to be hosted by Disney, one which has inspired us to keep moving tech-forward.