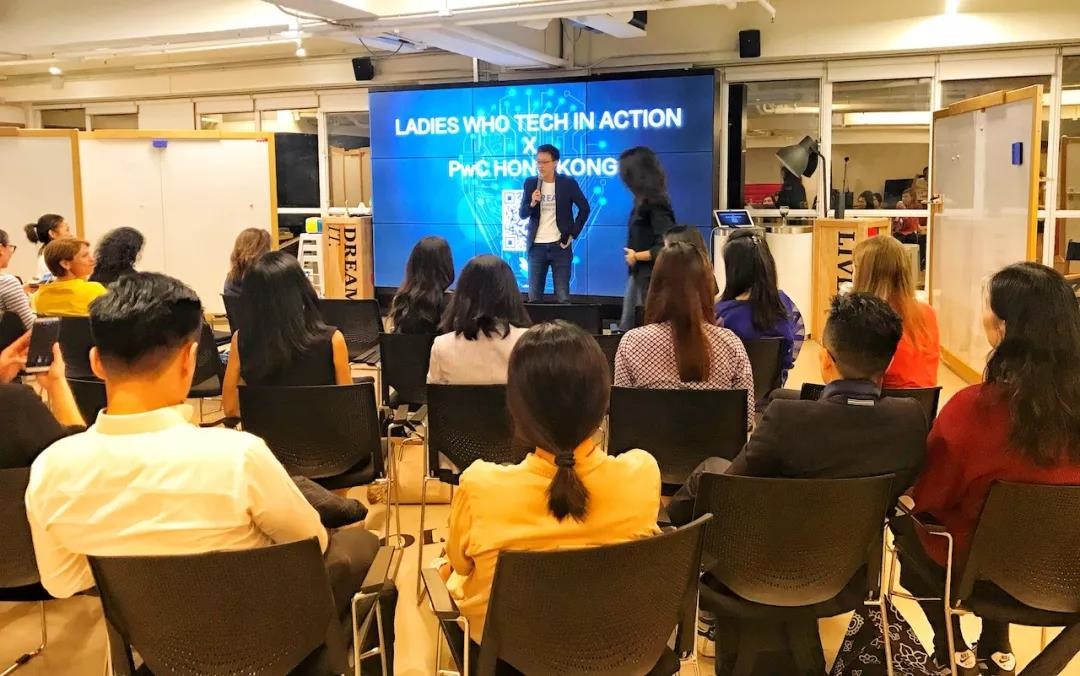 Ladies Who Tech终于来到了香港!非常感谢我们的长期企业合作伙伴普华永道把我们带到了香港以及三位嘉宾Angie Lau, Kate Leung and Ada Ng当晚的精彩分享。
Ladies Who Tech finally made it to HK with the help of one of our long term corporate partners, PwC as well as our advisor Jen Flowers & three amazing speakers, Angie Lau, Kate Leung and Ada Ng.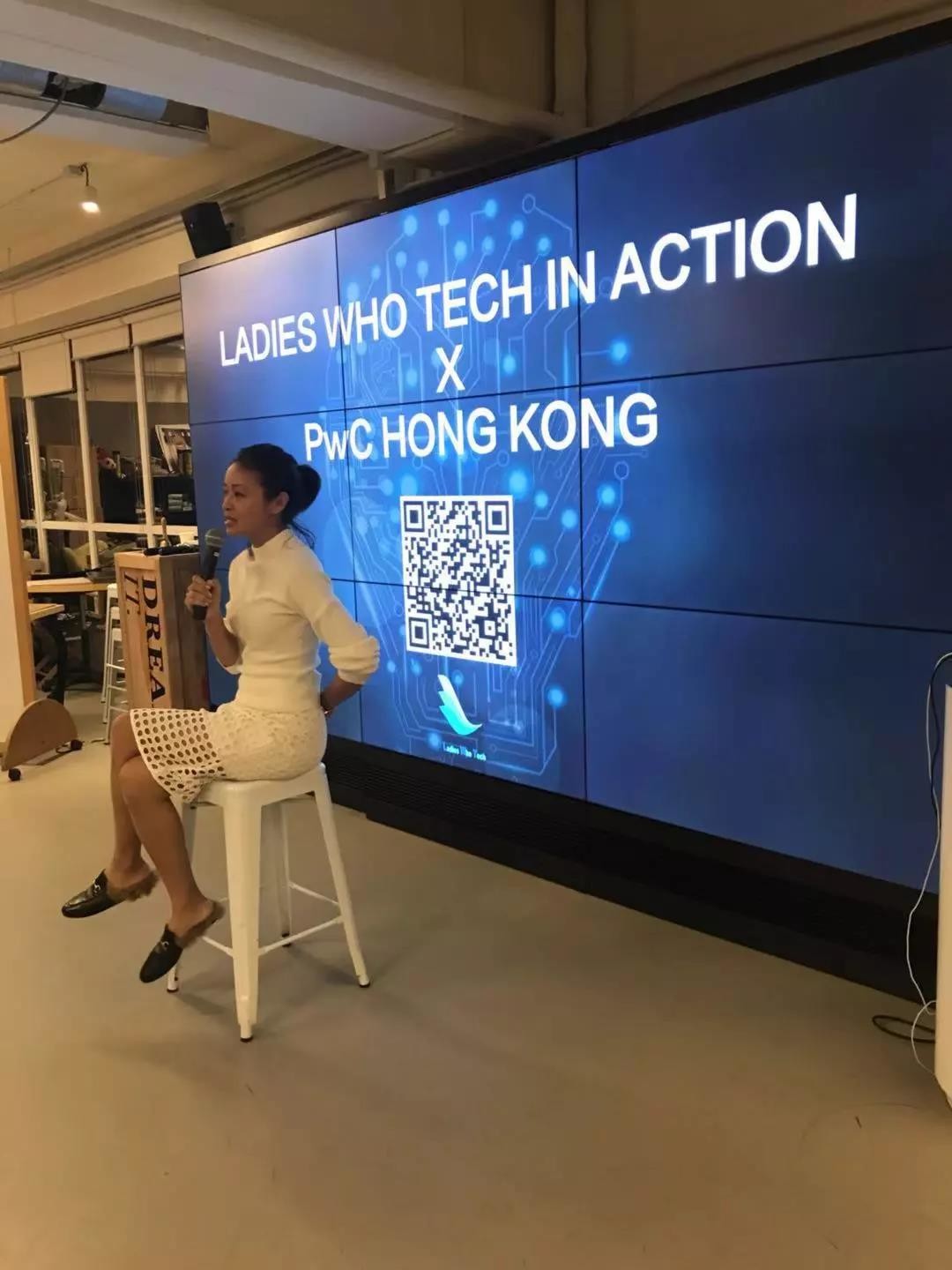 Angie Lau
Chief Narrator at Narramur and Co-Founder & Chief at Forkast.News
"Tech4Good意味着利用你所拥有的一切,你的内在动力,你的核心……并通过你的工作和职业来分享这个使命。。无论我们是谁,都必须影响我们的所作所为。如果我们铭记我们的核心,我们的个人使命声明是基于尊重他人,和世界…那么我们必须通过科技来赋能这个使命。"
"Tech4Good means utilizing everything you are, your internal drive, your core... and sharing that with the commitment you have to your profession.  Whoever we are, it must influence what we do.  If we remember at our core that our personal mission statement is based on honoring others, and the world... we must bring that to tech."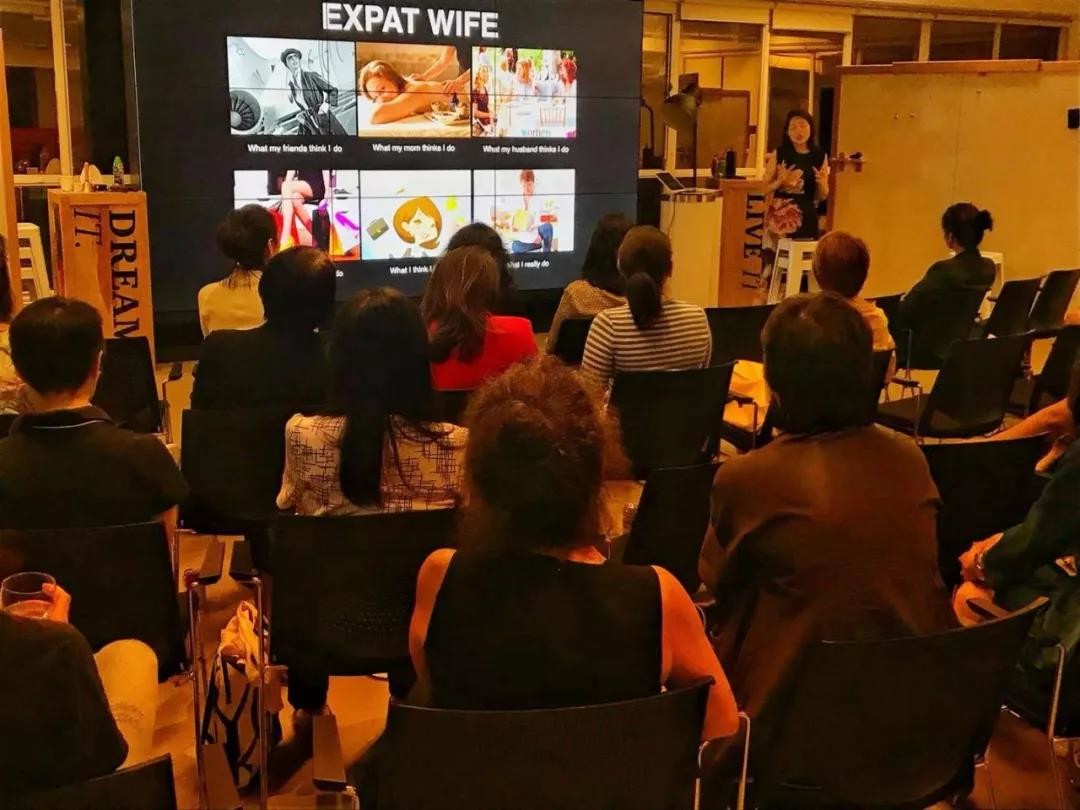 Kate Leung
Founder and Operations Manager at Tastemaker Inc.
"科技给许多配偶创造机会和新的开始,寻找他们生活中的意义。它简化了流程,重新开始并没有那么令人畏惧。我们期待着继续向这些优秀的女士提供指导和支持,我们相信科技女士们可以和我们一起进一步激励他们。"
"Tech creates opportunities and new beginnings to many trailing spouses looking for meaning in their lives. It simplifies the process and makes starting afresh less daunting. We look forward to continue to give direction and support to these wonderful ladies and we believe Ladies Who Tech can motivate them further together with us."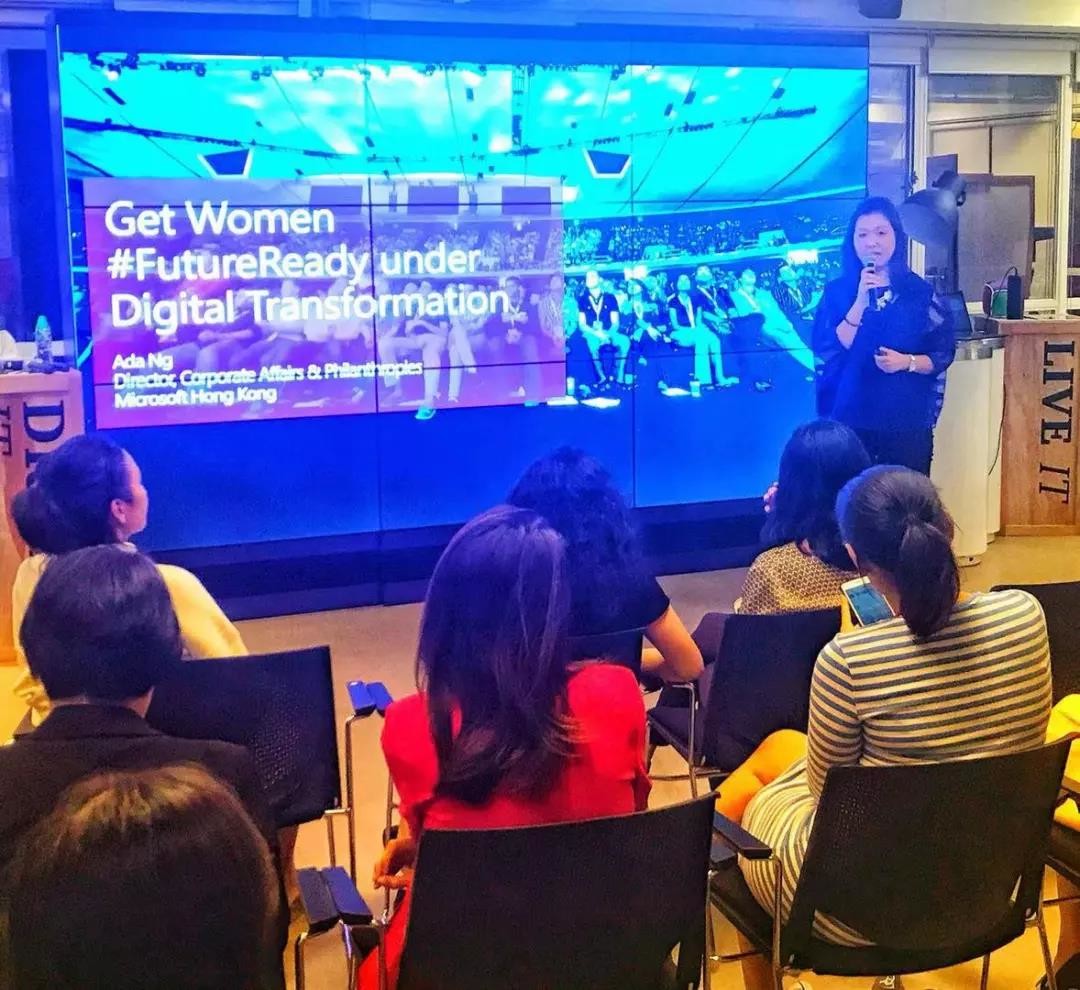 Ada Ng
Director, Corporate Affairs & Philanthropies, Microsoft Hong Kong Limited
"我们必须把技术向前推进,而不让任何人拉在后面,尤其是非政府组织和我们伟大的女性社区。" 
"We must move technology forward without leaving anyone behind, especially the NGO and our great female community."