Return to site
Ladies Who Tech in Action x SAP
Intelligent Enterprise, Intelligent Life
Ladies Who Tech于11月27日与SAP及来自资生堂的特邀嘉宾合作,在2019年的最后一场活动中展示了提高企业性别多样性的最新创新成果和洞见。
Ladies Who Tech hosted the very last event of 2019 on November 27 in partnership with SAP and a special guest from Shiseido, to give us insights on the most recent innovations within their companies to increase gender diversity.
Ladies Who Tech联合创始人Jill Tang和Charlene Liu首先分享了各自的人生旅程,解释了Ladies Who Tech缩小性别差距和致力于STEM行业性别多样性及包容性提升的价值观和使命,并介绍了Ladies Who Tech这一年来举办的各项活动:Ladies Who Tech in Action、D&I领导力早餐,Ladies Who Tech创始人系列以及通常在5月母亲节的周末举行的年度大会。
The night started with Jill Tang and Charlene Liu, founders of Ladies Who Tech, by introducing their life's journey, Ladies Who Tech's values and our mission to close the gender gap, promote gender diversity and inclusion in STEM industries in China, and a briefing on the different activities we host all year long, such as: Ladies Who Tech in Action, D&I leadership power breakfast, Founders Series and the biggest event which is the Annual Convention usually hosted in May on mother's day weekend.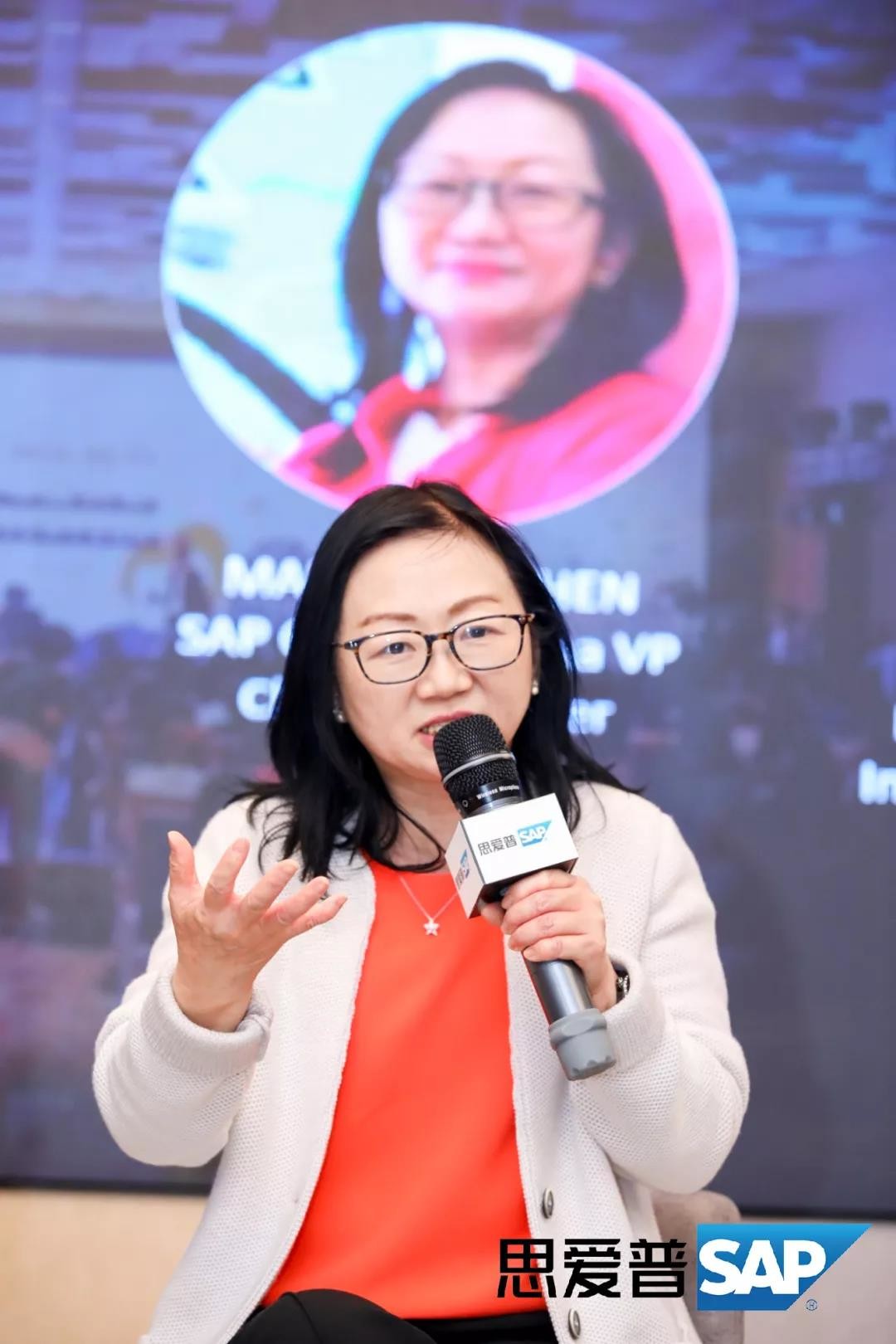 随后由SAP大中华区人力资源副总裁Margaret Chen致开幕词,她阐述了作为一家智慧企业,SAP如何专注于帮助世界变得更好、改善人们生活、以及它在2030年成为国际最具包容性软件公司并取得性别平等的目标。SAP 中国已获得EDGE LEAD认证,该指标的衡量包括性别平等、无差别性别薪酬,有效公司政策和实践以及包容性文化。SAP中国是亚洲第一家以及国际第二个获得此殊荣的企业,从中我们可以看到SAP在企业战略上与D&I保持一致并以员工为中心所作出的努力。
Then, the floor opened to our first guest, Margaret Chen, Vice President HR, SAP Greater China Region, explaining how SAP as an intelligent enterprise focuses on helping the world run better and improve people's lives, intending to be the most inclusive software company in the world and is seriously committed to achieving to gender parity by 2030. Indeed, SAP China has been awarded with the EDGE LEAD certification, which measures indicators like Gender Balance, Insignificant Unexplained Gender Pay Gap, Effective Policies And Practices and Inclusive Culture, placing SAP China as the first company in Asia and the second in the world to receive such an award. We could see how SAP aligns D&I with the business strategy and places employees at the center of all they do.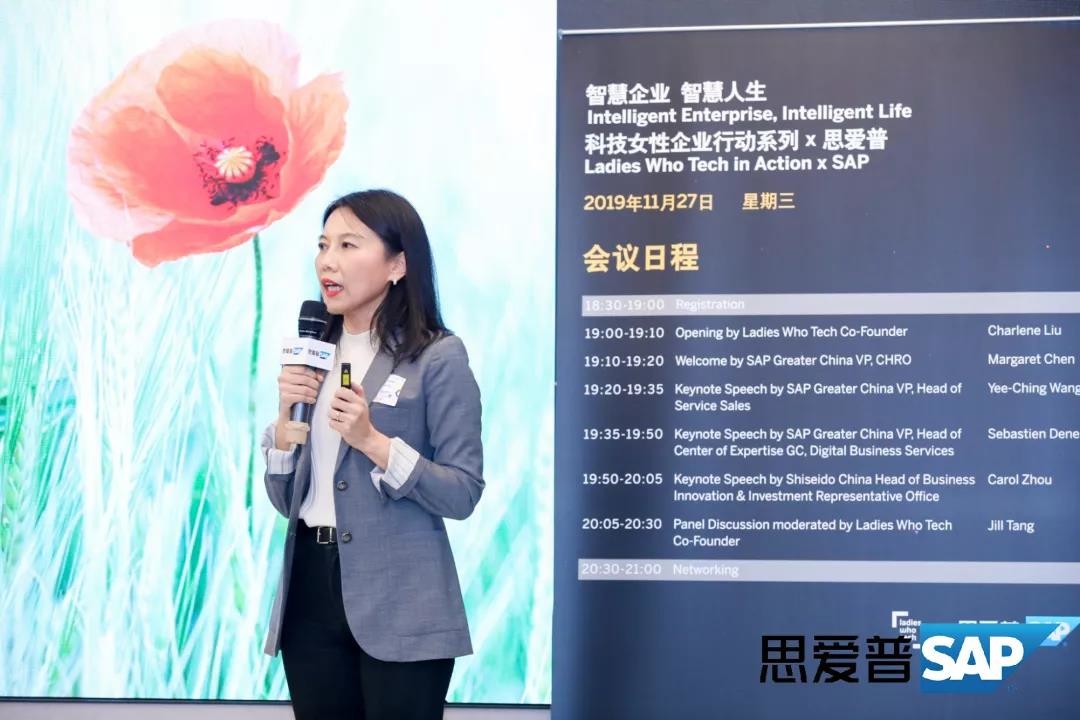 SAP大中华区副总裁兼服务销售总经理Yee-Ching Wang,通过讲解数字企业战略"智慧企业"如何在获取经验数据的同时更好地了解客户体验和促进企业运营并达到100%客户成功,为我们提供了重要见解。她还向我们介绍了SAP的"女性企业社交网络",该网络由员工驱动,重点帮助女性职业生涯、SAP业务和女性领导力的提升,目前在全球拥有超过13000名会员。
Our second speaker, Yee-Ching Wang, VP & General Manager of SAP Service Sales Greater China, gave us important insights on how their digital business strategy, "The Intelligent Enterprise", has evolved by acquiring experience data that enables them to understand better the customer experience and therefore drive those results into the operations, achieving 100% customer success. She also explained to us about SAP's Women Business Network, which is an employee-driven network to help women advance their careers and SAP's business, having more than thirteen thousand members worldwide, and promoting women leadership.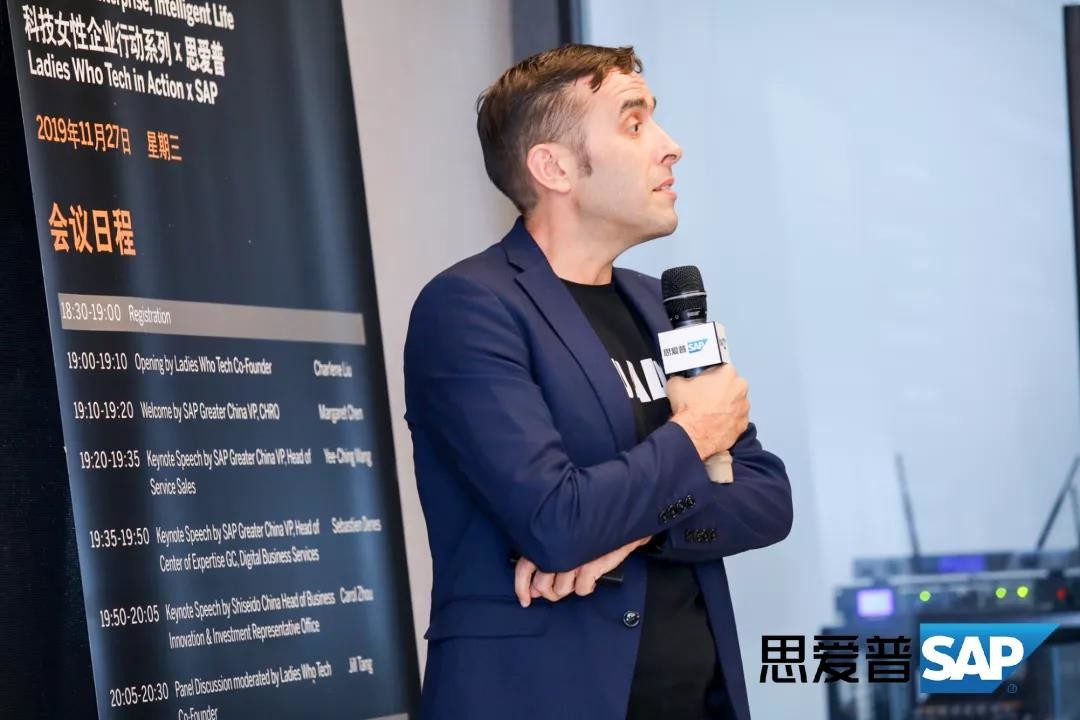 接下来的分享嘉宾是SAP大中华区数字化企业服务集团副总裁兼交付专家中心主管Sebastian Denes。Sebastian介绍了SAP中国的D&I指标,计划及其如何转化为业务成果。以性别薪酬差异指数及其衡量为例,SAP的性别薪酬差距非常小,并有望在2020年降低到更小。此外,Sebastian还阐述了鼓励表达感谢和同理心的公司文化如何能推动更高的生产率并缩小内耗。SAP会在将来继续倾听员工心声并扩大其公司文化的影响范围。
The following guest was Sebastian Denes, VP & Head of Core CoE, Digital Business Services, SAP Greater China, who explained SAP China's D&I metrics, programs and how it translates into the business results, as a main example he presented the gender pay gap index and how to measure it, the results showed that gender pay gap at SAP is very minimal and on the way to decreasing it again in 2020. Also, he demonstrated how encouraging a culture of appreciation and empathy drove higher productivity and reduced the attrition rate. In this way, SAP plans to continue listening to employees and expand the horizons of its network.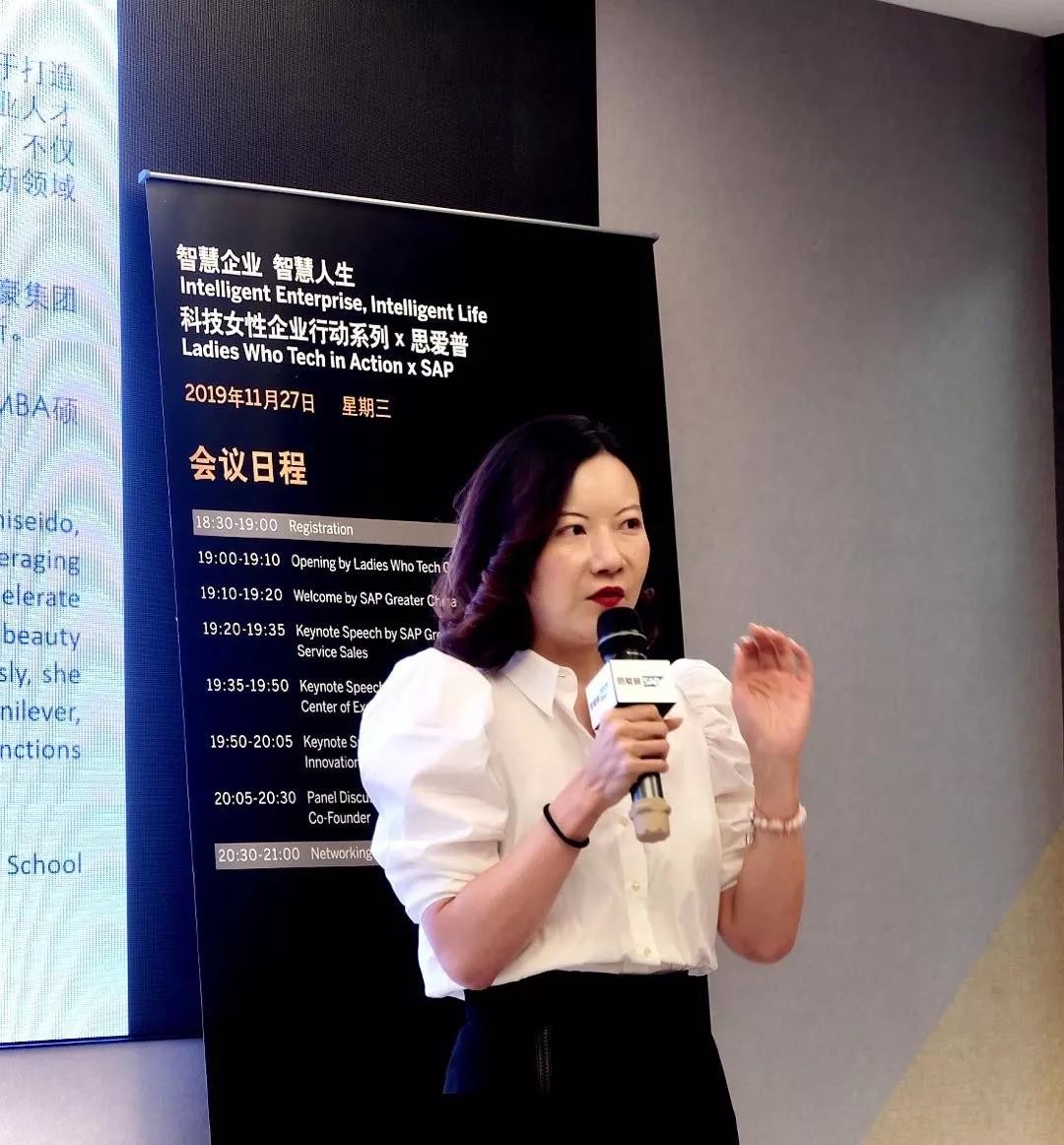 最后,资生堂新成立的中国业务创新与投资办公室负责人Carol Zhou向我们深入介绍了资生堂的美容创新实验室,其中一个规划是通过该实验室旨在通过更好地了解中国消费者并个性化的定制护肤产品,即不同的皮肤,不同的需求。同时它也鼓励启用国内多元化生态系统和发挥创业者才能。
Last but not least, Carol Zhou, head of the newly created China Business Innovation & Investment office at Shiseido, gave us deep insights on Shiseido's Beauty Innovation lab, which is created to have a better understanding of Chinese consumers for the skincare personalization. i.e. different skins, different needs, at the same time leveraging the dynamic ecosystem and entrepreneurial talents in China.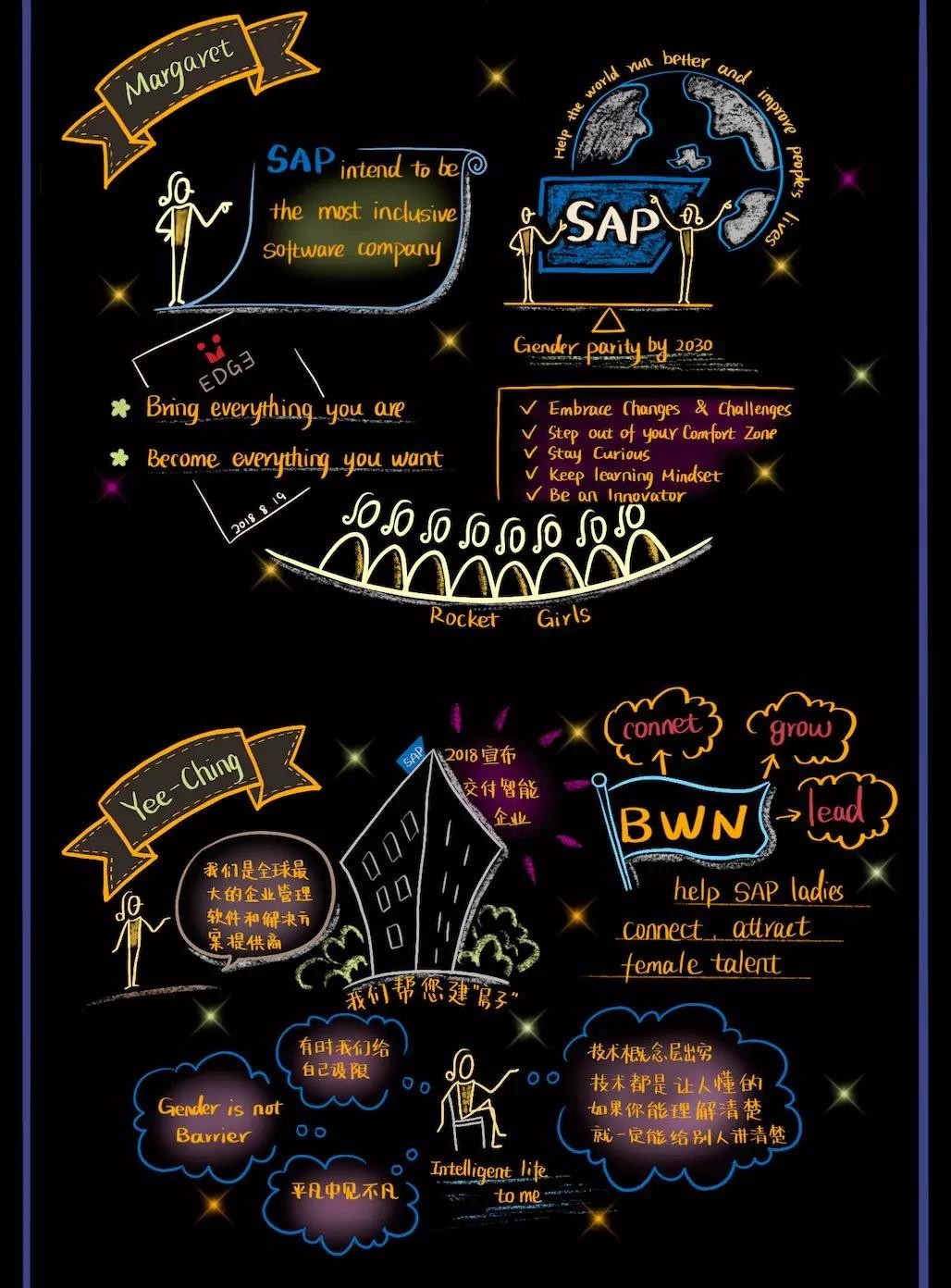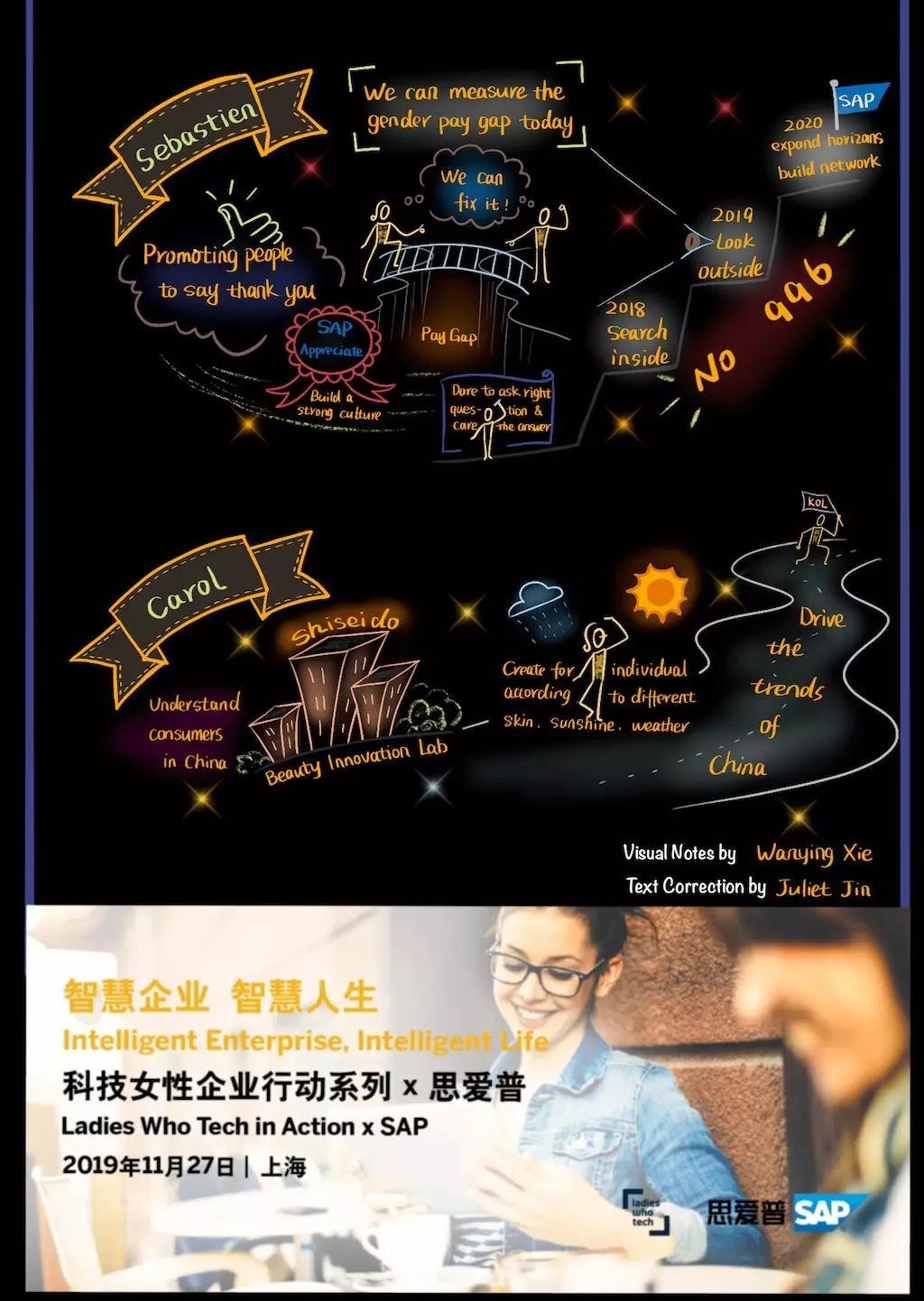 Jill引导的问答环节就包容性和性别多样化主题在不同行业层面上进行了详细讨论,嘉宾们关于SAP和资生堂等公司如何在国际层面上进一步发挥价值和使命也发表了更多看法。
Finally, a Q&A led by Jill, where topics like inclusion and gender diversity were discussed in detail at the industry level and how can companies like SAP and Shiseido bring value and contribute to this mission at the national level.
Ladies Who Tech以这场富有洞察力和启发的In Action系列结束了2019年的所有活动,我们感谢所有Ladies Who Tech的参与者和演讲嘉宾,并期待在2020年继续更多振奋人心的项事。
Ladies Who Tech closed the 2019 season with this very insightful and Intelligent In Action event, where all the participants took meaningful practical takeaways. Thanks to all the attendees and speakers for participating and we looking forward to continuing hosting exciting events in 2020.