Return to site
Ladies Who Tech in Action x Shiseido Beauty Innovation Hub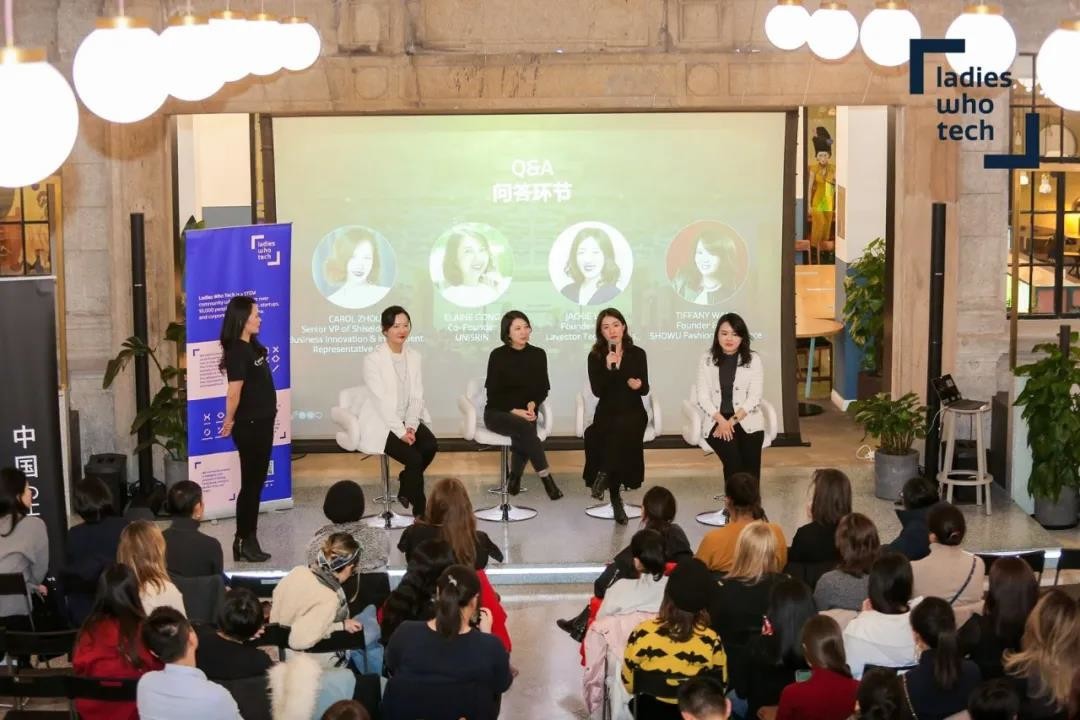 在庆祝2020的鼠年来临之际,Ladies Who Tech与资生堂合办了一场内容丰富的活动。这次活动侧重在讨论技术如何在从多样的角度为个性美容体验创造新的机会,比如生物技术、大数据和时尚。
Ladies Who Tech welcomed 2020 year of the Rat, with an insightful event in collaboration with Shiseido about how technology is creating new opportunities for personalized beauty experiences from various angles such as Biotech, Big Data and fashion.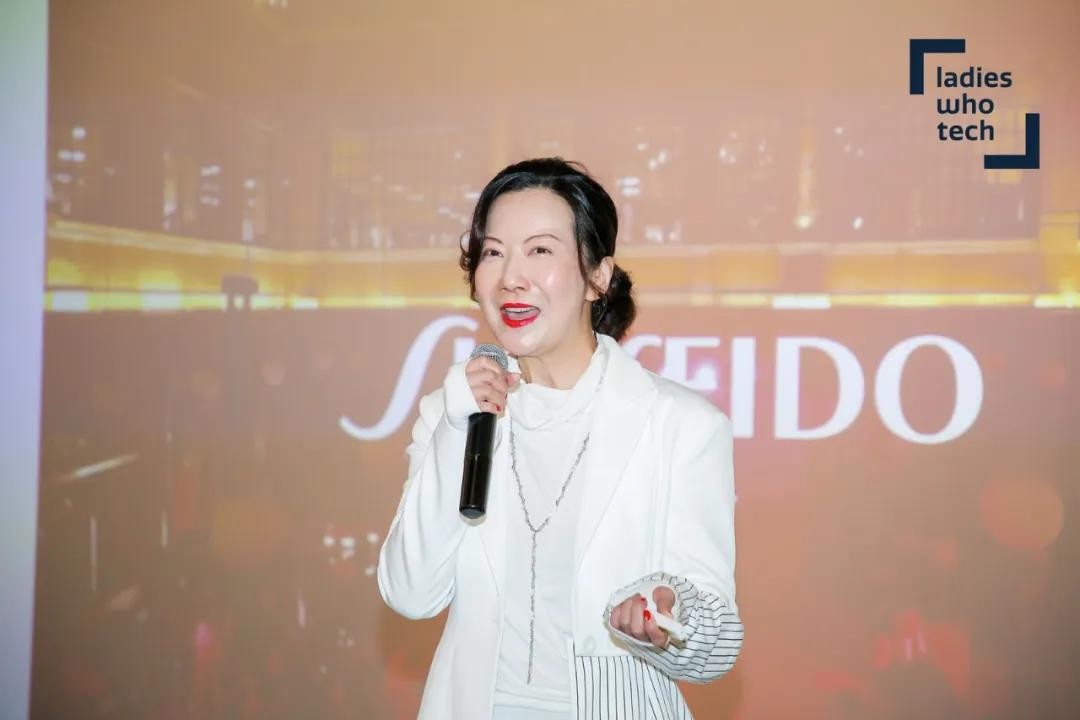 我们优秀的主持人Jill Tang 和Charlene Liu简单介绍了她们的职业经历和Ladies Who Tech致力于解决科技领域的性别不平等的目标之后,拉开了本次活动的序幕。第一位演讲者Carol Zhou,资生堂中国事业创业投资室首席,向大家介绍了资生堂的进化历程。资生堂从1872年一个位于日本银座的小型西式药房,发展到今天,逐渐成为美容行业的领先企业之一。聚焦1917年,那时候爱因斯坦的相对论还没有被证实,而女性也还没有投票权,资生堂却已经发布了针对女性的成系列的不同化妆粉颜色。发展至今,资生堂正在通过使用DNA信息和用户习惯数据寻找个性化领域的下一代发展方向,从而实现用户可以通过技术挑选产品。每个人的皮肤都有不同的需求,而个性化定制也已成为新的趋势。基于这些原因,资生堂在上海建立了创新中心,携手不同的合作伙伴如美图等一起来实验个性化领域的新想法,力求为所有消费者提供解决方案。
Our wonderful masters of ceremony Jill Tang and Charlene Liu opened the night with a brief introduction on their career path and Ladies Who Tech's goal to tackle gender disparity in the STEM Industry. Then, our first speaker Carol Zhou, head of the newly created China Business Innovation & Investment office for Shiseido, explained to us the evolution of Shiseido from 1872 as a small western pharmacy in Ginza, Japan; to one of the world's leading companies in the beauty industry. By 1917, while Einstein's relativity law wasn't proven yet and women couldn't vote, Shiseido was already launching a series of different makeup powder colors for women. Now, Shiseido is looking into the next level of personalization by using DNA and habitual data in order to give the right options for consumers to choose their products using tech. Every skin has different needs and personalization is the new trend. For this reason, Shiseido launched their Innovation Hub in Shanghai to test the concept of personalization along with some partners like Meitu, targeting to offer a solution for all consumers.
接下来的演讲者是Elaine Gong,UNISKIN的合伙人。UNISKIN是一个护肤品牌,通过建立和使用生物信息数据为用户提供针对皮肤健康的基因检测和皮肤护理解决方案。同时也为美容机构和科学机构提供产品和数据。Elaine与我们分享了DNA是什么样子的以及DNA如何影响我们的皮肤。人类的不同基因组之间只有0.1%的不同,却能带来DNA之间300万不同的,60%的皮肤老化是由基因决定,而只有40%是由环境导致的,这也是为什么有些人的老化快1.2年左右。基于此,通过生物信息和人工智能,UNISKIN打造了一个配方设计来识别那些互相协作的元素,来针对多种特异基因特点,来使用合成生物科技(CRISPR)设计新的原料元素。使用这些技术,UNISKIN发布了一套皮肤测试装备,来分析25种先天与后天的皮肤指标,例如:光泽度、敏感性、老化度、粉刺,之后提供一套根据配方设计的解决方案。这是未来的发展方向,即基于生物学、人工智能、智能硬件和物联网技术的定制化的美容产品。因为没有什么东西比你的DNA更具有个体特色。
Later, we had Elaine Gong, co-founder of UNISKIN, a skincare brand that provides users with skin genetic testing and skin care solutions in the field of skin health by establishing and using bioinformatics data. It also serves beauty and scientific institutions through products and data. Elaine gave us some insights on what our DNA is like and how it influences our skin. Human genome is only around 0.1% different from other person's but that equates to three million differences in your DNA. Sixty percent of skin aging is based on our genes while only 40% is determined by the environment, that's why some people age 1.2 years faster than others. Therefore, using bioinformatics and Artificial Intelligence, UNISKIN guides a formulation design to identify ingredients that act synergistically, target multiple genes/traits for specific claims/genes and design new ingredients (peptides) using synthetic Biology (CRISPR). In this way, UNISKIN launched a Skinomics Test Kit that allows to analyze twenty-five nature and nurture dermal indicators such as: Lightening, sensitivity, aging, acne, and offer an ingredients-based solution. This is the future, bespoke beauty products supported by systems biology, AI, smart devices and IoT. There is nothing more personal than your DNA.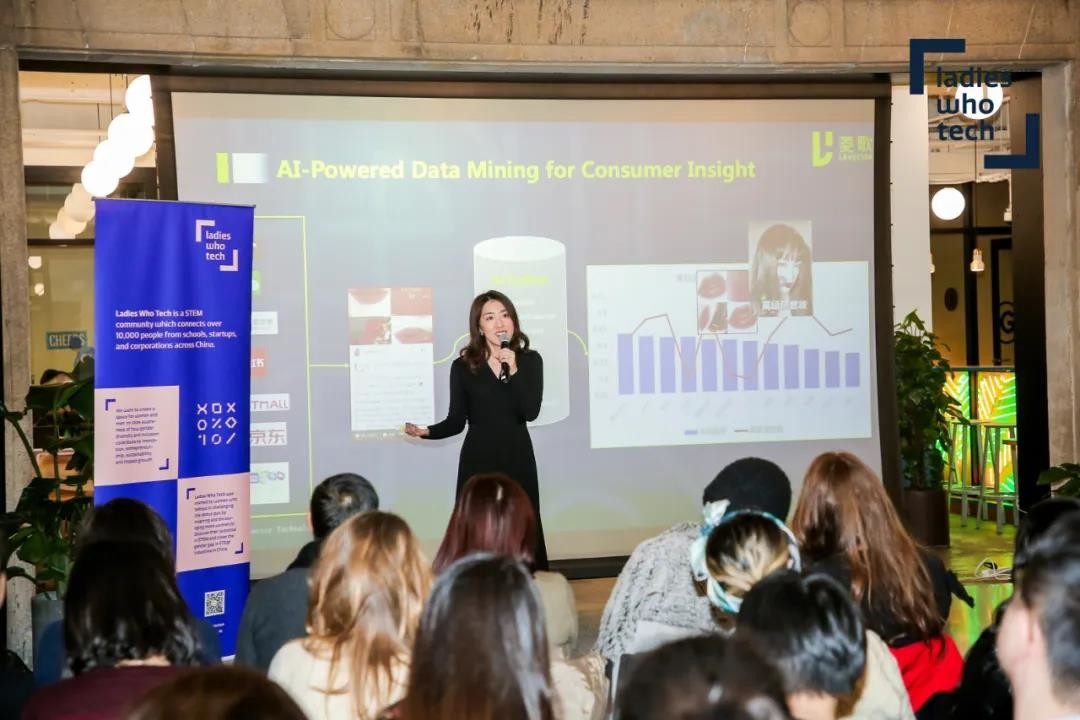 随后,我们欢迎Jackie Luan博士,Lavector Technologies的CEO。Lavector Technologies是一家市场情报咨询公司,提供基于人工智能技术的市场调研服务和数据分析软件,来支持客户的研发,创新和市场营销活动。Jackie详细介绍了社交媒体衍生出的数据怎样对实时的市场情报分析起到帮助。个性化美容产品是新的市场趋势,有超过30万的消费者讨论是关于收集这个领域相关的洞察。对于部分调研结果的研究已经体现了消费者对多样化化妆品的需求,对于特定场合需求的客户成熟度不断提高,同时,消费者痛点的分散化已经成为个性化产品的新机遇,比如:覆盖率差、分层、化妆品效果不持久等等。不可否认,兰蔻的案例研究会让你觉得很有趣;Jackie介绍了兰蔻如何在某些市场如美国和英国提供高级的定制化粉底,之后收到了海外的中国消费者的正面反馈,纷纷表示产品解决了重要的痛点。针对这一新兴市场的人口统计数据显示,这些早期使用者主要是追求精致美容习惯的年轻都市女性。当然,除了产品和技术,沟通宣传和服务的质量也是很重要的制胜因素。
Next, the floor opened to Dr. Jackie Luan, founder and CEO of Lavector Technologies, a market intelligence firm that offers AI-powered market research services and data analytical software to support clients' R&D, innovation and marketing. Jackie explained how the data derived from social media helps to produce real time market intelligence. Personalized beauty products are a new market trend and there are more than three hundred thousand consumer discussions to gather insights about it. Some discovery on the research done shows the need for diversified makeup, growing consumer sophistication for specific occasions, and there are divergent pain points that become an opportunity for personalized products, such as: weak coverage, layering, makeup performance not lasting, among others. Indeed, the Lancôme study case was very interesting; Jackie explained how Lancôme in markets like USA and United Kingdom, offers advanced customization foundation and it receives positive reception by Chinese consumers overseas, tackling the main pain points. The demographics of this recent market shows that the early adopters are young urban consumers seeking exquisite beauty rituals. Nevertheless, aside from product and technologies, communications and service quality are also critical winning factors.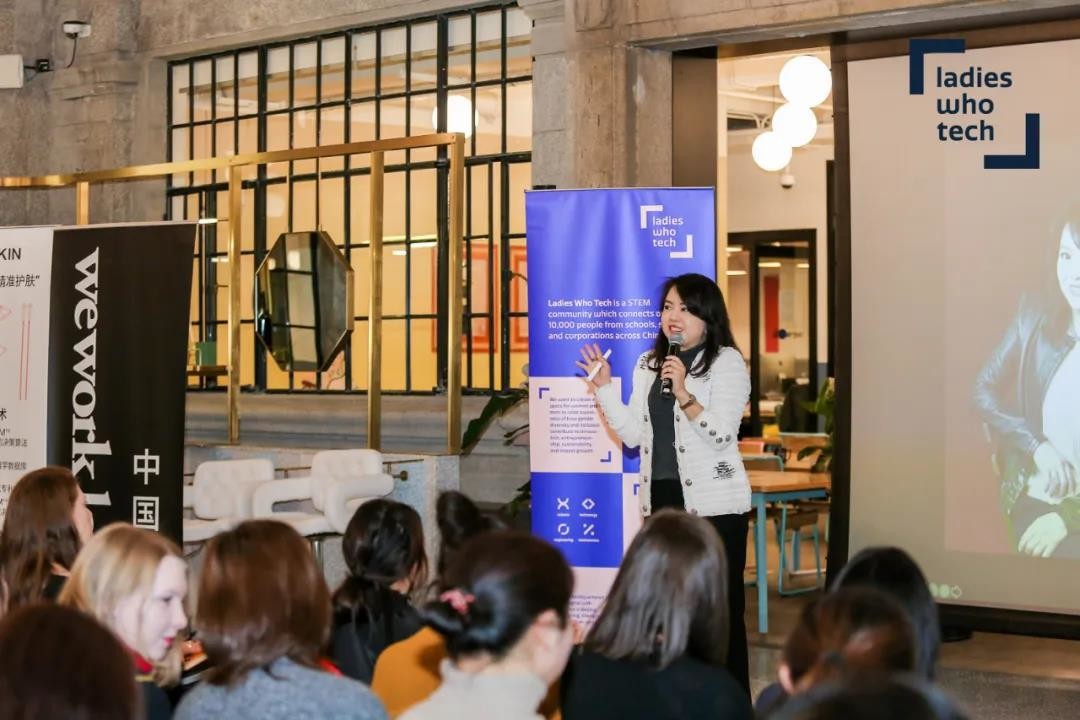 最后一位演讲者,Tiffany Wang,SHOWU时尚信息咨询的创始人和CEO, 向我们介绍了SHOWU APP怎样帮助女性做到节约时间,看起来更好,以及不断进化自己的风格。近期新的行业趋势是时尚审美的个性化,这意味着要做到在衣着的时尚度和舒适度之间找到平衡并在AI的帮助下不断研究不同人的个体构造。举例来说,美国品牌Stitch Fix提供的是结合AI技术的专业造型服务,其通过个性化推荐大幅提高购买率和满意度,追求更具体、有效、和更优的用户体验。SHOWU研究了不同女性的体型特点,借助那些认可的造型师和技术为用户提出适用不同场合的造型和化妆建议。尽管如此,造型最重要的还是充满自信心和接受我们本来的身体来达到最好的效果。
Lastly, Tiffany Wang, Founder & CEO of SHOWU Fashion Intelligence, taught us how SHOWU APP helps women to save time, look great and evolve their personal style. The new industry trend is the personalization of fashion aesthetics, which means finding a balance between fashion wear, comfort zone and study each one's anatomy with the help of AI. For example, American brand Stitch Fix offers professional styling combined with AI, providing personalized recommendations to greatly increase purchase rates and satisfaction, pursuing a more detailed, efficient, and better experience. SHOWU studies different characteristics of women's body to advise styling and makeup according to different occasions with the support of recognized stylist and technology. Although, the most important feature of styling is self-confidence and accept our own body to leverage the best of it.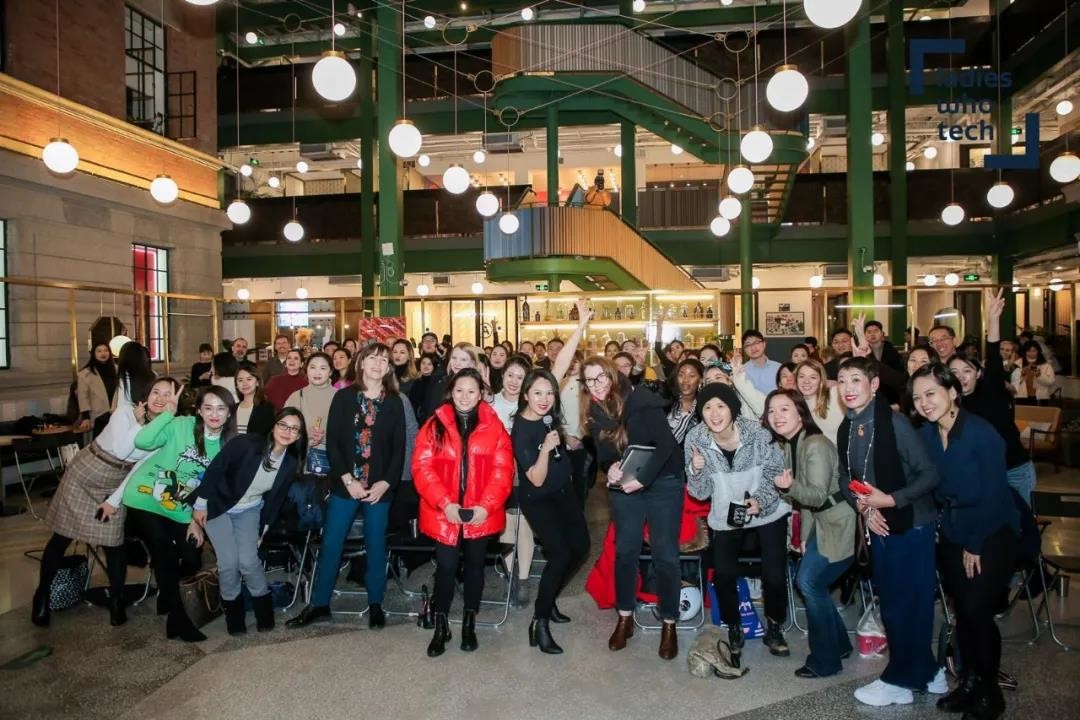 在主讲嘉宾结束演讲后,Jill邀请四位进行了一个简短的问答环节,讨论了诸如动物测试、数据隐私、社交媒体、社会标准、美容行业全球化及其他相关话题。
After our keynote speakers finished their intervention, Jill invited the four of them for a brief Q&A where topics like animal testing, data privacy, social media, social standards, beauty globalization, among others were discussed.
活动的最后一部分主要是互动,活动参加者可以尝试UNISKIN的测试或者使用美图的面部分析仪器来识别皮肤的特点和分析如何护理皮肤。
To wrap up, the last part of the event was more interactive and allowed some of the participants to make some UNISKIN test and use the Meitu facial analysis device to identify the characteristics of our skin and how to take care of it.
本次活动标志着令人兴奋的Ladies Who Tech 2020新年的开始!我们对于未来的各种活动和发展抱有高度的热忱。敬请期待!
What a wonderful way to start 2020 for Ladies Who Tech, we are super excited about our upcoming events and developments, stay tuned!