eBay(纳斯达克上市公司,代码EBAY)是全球商务的领军者,旗下拥有eBay在线交易市场、StubHub和eBay Classifieds(分类广告)平台。eBay连接全球数以亿计的买家与卖家,通过互联商务为他们创造更多的机会。eBay于1995年创立于加州硅谷,是全球最大、最具活力的交易平台之一,为用户提供高性价比的精选物品。2018年,eBay全年的商业交易量达到922亿美元。如需了解更多有关ebay及其旗下业务的信息,请访问www.ebayinc.com。
总部位于美国加州圣何塞的跨国互联网电子商务平台
成立于1995年,迄今具有23年资历 ,品牌估值逾330亿美元市值
在全球范围四十多个国家拥有数十亿美元的业务
在北美和欧洲范围内被高度认可的殿堂级互联网品牌
旗下有 eBay.com, eBay Classifieds(分类广告), StubHub
eBay Inc. (NASDAQ: EBAY) is a global e-commerce leader including eBay, StubHub and eBay Classifieds platforms. Collectively we connect millions of buyers and sellers around the world, empowering people and creating opportunities through Connected Commerce. Founded in 1995 in San Jose, California, eBay is one of the world's largest and most vibrant marketplaces for discovering great value and unique selection. In 2018, eBay's gross merchandise volume reached up to 92.2 billion USD. For more information about the company and its global portfolio of online brands, please visit www.eBayinc.com.
A multinational e-commerce online platform with headquarter in San Jose, California.
Founded in 1995, with 23-year operation history, worthy of over 33 billion USD on NASDAQ
Businesses worth billions of dollars in more than 40 countries around the world.
A distinguished Internet brand highly recognized in the North America and Europe.
Comprised of eBay.com, eBay Classifieds and StubHub.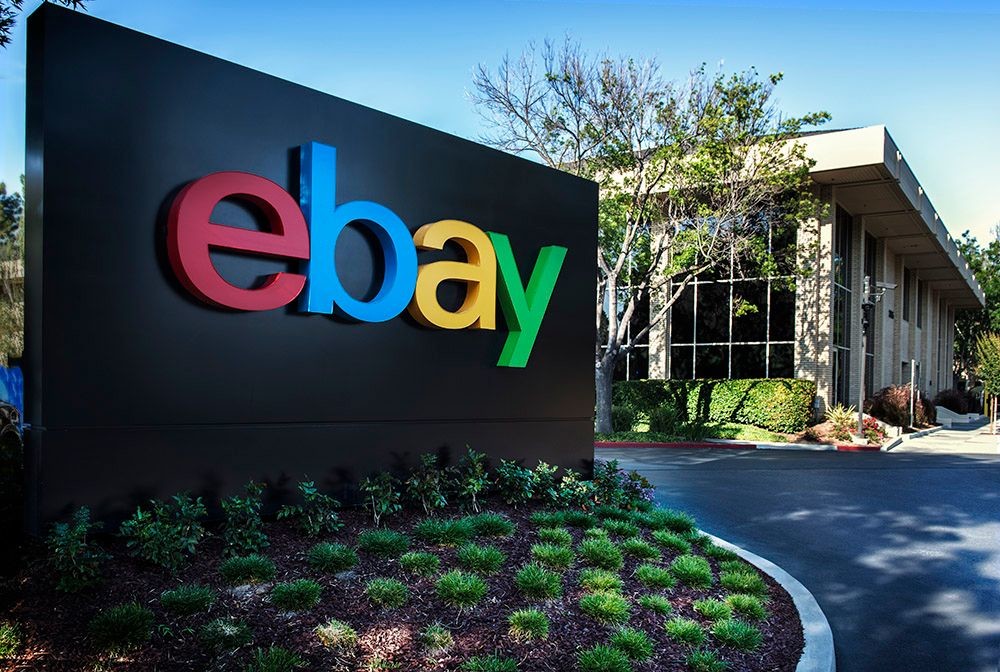 eBay中国研发中心(eBay CCOE,以下简称中心)成立于2004年,是eBay最早也是迄今为止最大的海外研发中心,目前有将近800位优秀技术人才。公司从事基于人工智能、大数据和云计算等技术的互联网技术开发。
eBay China Center of Excellence (eBay CCOE), established in 2004, is eBay's very first and the largest offshore R&D center. It has nearly 800 top technical talents in the area of artificial intelligence, big data and cloud computing.
eBay中国研发中心是一个强大的专业技术中心,其主要业务和产品覆盖,大数据智能分析平台,大规模分布式计算的研发,eBay全球实时数据的个性化服务,基于人工智能的搜索引擎,互联网智能广告投放,云计算基础构架以及全球应用开发平台等等。中心的各项业务已经成为eBay整体战略中不可或缺的组成部分。
eBay CCOE is a technology powerhouse with 51 technical patents in the past years in technology areas like intelligent search and big data applications. The Center is responsible for eBay products and services covering big data intelligent analysis platform, large-scale distributed computing platform, global real-time data personalized services, artificial intelligence-based search engine, Internet intelligent advertising, cloud computing infrastructure, global application development platform, etc. Those products and services play a key and integral part in eBay's overall strategy.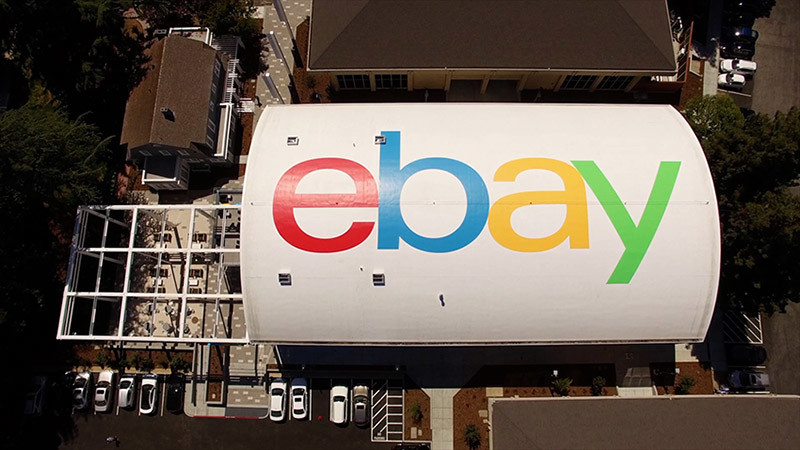 中心在为全球用户提供无与伦比的交易体验的同时,成功孵化出Apache顶级开源项目Kylin,即基于Hadoop的大数据智能分析平台,提供海量数据的亚秒级查询方案, 该项目100%自主设计, 并由中心的工程师团队负责实施。Apache Kylin是eBay历史上首个获得此殊荣的开源项目,同时它还被授予InfoWorld的Bossie奖,获得技术行业的高度认可。此奖项是IT界最至高无上的荣誉颁发给业界最出类拔萃、最具影响的产品。目前,百度,京东,头条等多家知名互联网企业都是Kylin的活跃用户。截至目前,由中心设计开发的3个开源产品,全部成功孵化并升级成为Apache顶级开源项目,另外两个分别为Apache Eagle 和Apache Griffin。
eBay CCOE has successfully incubated Kylin, a Top-Level Apache open source project. It is a big data intelligent analysis platform based on Hadoop, which provides a sub-second query solution for massive data. The project was completely designed and implemented by CCOE engineering team. It is the first eBay project to achieve the graduation status as an Apache Top-Level open source project. In addition, Apache Kylin also received a Bossie Award from InfoWorld, which is one of the most honorable industry-level award in the IT industry to honor the most outstanding and influential products. Currently Baidu, JD.com, Toutiao and many other well-known Internet giants are Kylin's active users. So far, all three open source products developed by the center have been successfully incubated and upgraded to become Apache's Top open source projects. The other two are Apache Eagle and Apache Griffin.