Return to site
Ladies Who Tech 携手领英: 助您启动梦想STEM职业
Ladies Who Tech x LinkedIn: Designing a Career in STEM
很多人都曾梦想过在STEM领域找到一份理想的工作,但作为一名应届毕业生,或者正在考虑职业转型的您,在不确定如何迈出第一步的情况下,要在职业市场中找到明确方向,可能会是一个很大的挑战。
4月4日,Ladies Who Tech很荣幸能与领英Social Impact和Women In Tech合作,为有意往STEM领域发展的应届毕业生和职场新人举办了"如何启动STEM职业"的线上活动,让Ta们了解如何进入并在自己的STEM职业领域取得卓越成就。
我们的领英职业导师团队闫红(Tracy Yan)、王晶(Connie Wang)、廉旭(Victor Lian)与 朱京晶(Jingjing Zhu)为来自世界各地的40多名学员分享了Ta们的成功故事,并提供了领英一系列支持项目和对话式职业辅导,帮助学员用新的视角探索Ta们的职业选择。
A lot of us have envisioned a dream job in STEM – but navigating the career market as a fresh graduate, or a career pivot after experiences in other industries could be a challenge, especially when you're not sure how to take the first step.
On April 4, Ladies Who Tech teamed up with LinkedIn Social Impact and Women in Tech to host an opportunity for aspiring professionals to get the inside scoop on how to enter and excel in their STEM careers.
More than 40 participants around the world joined the virtual coaching session on the Saturday night, taking inspiration from our amazing coaches from LinkedIn – Tracy Yan, Connie Wang, Victor Lian and Jingjing Zhu. Our coaches shared their success stories, offered various LinkedIn support programs and helped our students explore their career options with new perspectives.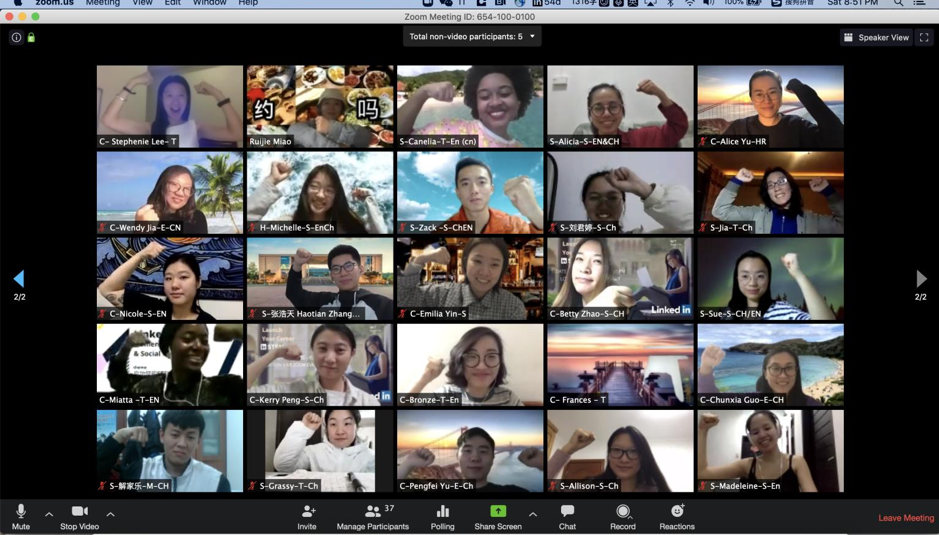 如今,在大学选择STEM专业的女生占少数。根据美国国家教育统计中心的数据,女性在美国计算机科学或工程专业毕业生中仅占18%,在数学专业毕业生中约占40%。根据中国教育部发布的数据,即便女性在校大学生占全部在校大学生的52%,但她们仅占工程专业毕业生的30.3%。
随着女性毕业生进入职业生涯,渠道继续缩小,选择进入STEM领域的女性也越来越少。统计数据显示,只有26%拥有STEM学位的女性选择了相应行业的职位。进入科技行业后,她们遇到的困难并没有结束:科技公司的女性通常会被分配到行政和人力资源方面的职位。倘若看看科技公司的高级管理团队和董事会,也会发现女性在科技行业里面临着明显的玻璃天花板。
"如何启动您的STEM职业"是Ladies Who Tech和领英Women in Tech 携手发起的一项重要倡议,旨在实现STEM行业各个级别职位的性别平衡。
· 闫红和朱京晶分别讲述了她们进入科技领域的过程与衡量职业发展机会的经验。同时,她们给许多科技领域的女性树立榜样,给予她们支持和鼓励!
· 拥有十四年工作经验的王晶跟学员分享了人力资源对于科技职业的变化。她强调,许多职业转型成功的人是能够为新的岗位带来丰富的知识、技能、经验和观点的。
· 在当前信息时代,树立您的个人品牌越来越重要。廉旭为学员们介绍了管理网络形象的最佳做法。不停更新您的专业个人档案,可以让雇主和同业人士看到您对行业的贡献。
Today, the majority of women choose non-STEM fields in college. According to the US National Center for Education Statistics, women account for only 18 per cent of computer science or engineering graduates and about 40 per cent of the graduates in mathematics in America. Based on statistics released by China's Bureau of Education, although 52 per cent of students enrolled in college in China are females, they only account for 30.3 per cent of graduates in engineering.
As female graduates transition into their careers, the funnel continues to narrow, with fewer choosing to enter into STEM careers. Statistics show only 26 per cent of women with STEM degrees select roles in tech. After entering the tech industry, things do not get easier: women in tech companies are often perceived as being primarily suitable for roles in administration and HR. Looking at senior management teams and boards of tech companies also makes the glass ceiling for women in tech apparent.
Ladies Who Tech and LinkedIn's Women in Tech initiative, "Launch Your STEM Career", takes on the important challenge of striving towards gender balance at every level of seniority in tech.
· Tracy Yan and Jingjing Zhu recounted their own experiences in deciding to enter the tech field and weighing different opportunities for their own career development, along with their commitment to supporting other women interested in pursuing a career in tech. We're stronger together!
· Seasoned recruiter, Connie Wang, shared an HR perspective on career changes into tech, highlighting those who change industries mid-career, bringing a wealth of knowledge, skills, and perspective from prior experiences. 
· Victor Lian highlighted best practices for managing your online image in an age where cultivating your brand is increasingly important. Ongoing maintenance of your professional image helps employers and professional contacts recognize and follow your contributions to your industry.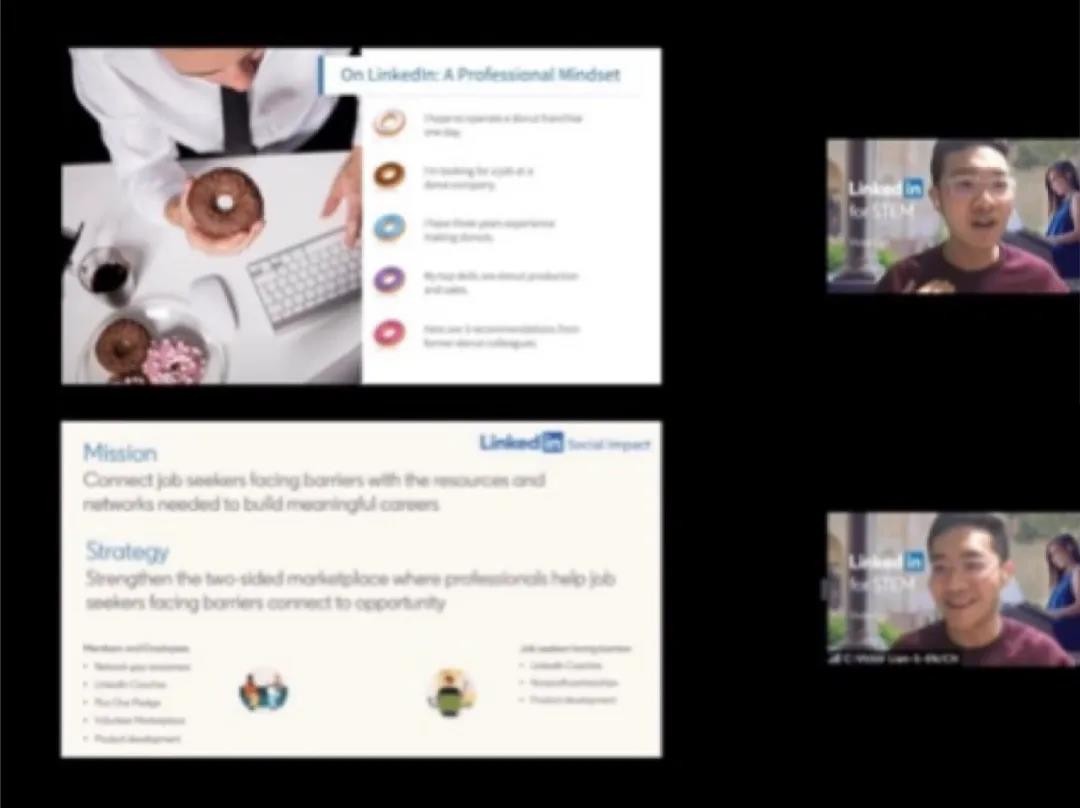 除了对领英的内部运作与招聘流程有更深的了解,参加者还获得了领英专业导师们的宝贵辅导。
在商界,您可能听说过"高管教练"。您有没有好奇过,为什么高管们需要教练呢?Ta们的作用是什么呢?其实,拥有一位高管教练/职业指导师是非常有意义的。Ta可以督促您,让您对自己负责,推动个人的前进。这个职业十年前在西方国家就开始盛行,并在国内获得越来越多公司的认可。
在开始分享活动的收获之前,我们先揭穿关于职业指导师的四大误解。
❌ 指导师只适合于失败的人和企业。
作为一个学员,您必须带着愿意被指导的决心以及事先理解清楚讨论的内容。教练是能够帮助您的,但您得先整理好自己的心态,问问自己是否愿意并且有心理准备踏上这段旅程。
❌ 指导师是个权宜之计,Ta们会手把手告诉您怎么做。
指导师会用积极的倾听,有效的提问,以及重复您说过的话来帮助您打破那些循环与非生产性的想法。那些直接告诉您该怎么做的指导师剥夺了您培养洞察力和制定适合自己的行动计划的机会。共同创造下一个步骤可以让您投入更多时间实现结果。
❌ 指导师都是纸上谈兵的心理学家。
指导师通常都是充满好奇心的人,Ta会很投入您的发展过程,同时也能够保持客观来观察您思维中的盲点和趋势。您不是一个教练试图治好的病人:不会有诊断,也不会有配药。相反,Ta会指导您向目标前进,创造可操作的计划,为您提供更清晰的方向。
❌ 那些在职场上失败的人,都会当指导师。
指导师可能拥有不是您的领域或行业相关的技能,Ta们的目的不是为了帮您如何获得更多工业方面的知识。要进入下一个阶段,您需要先优化身上最有价值的武器:您自己!指导师会为您搭建一个舞台,让您舒适地掌控自己的成长。
Beyond the greater transparency into the inner workings and hiring practices of a tech giant like LinkedIn offered by members of its community, participants of the event also received valuable coaching from professionals trained by LinkedIn.  
In business, you may have heard of "executive coaches". Have you wondered why executives need coaches? What do they spend all of their time doing? Coaching is a powerful tool to propel individuals forward and maximize their performance, a role that is gaining increasing recognition in business in China and abroad. 
Before we launch into the rich sessions that unfolded in during the event, here are a few things to know about coaching.
Four Common Misconceptions about Coaching
❌Coaching is for people and businesses that are failing.
The core requirement for a "coachee" is that you arrive with a desire to be coached and clarity around what you would like to discuss. Coaching is about helping you fully become what you would like to be. Do you feel willing and able to embark on that journey? Then, you might be ready.
❌Coaches are a quick fix and will tell you exactly what to do.
The challenges you are facing may be complex. They have context. Your coach uses active listening, effective questioning, and a healthy amount of repeating back to you what you have said to help crack cyclical, often unproductive, thoughts that you have in the face of challenges. Coaches who tell you what to do rob you of the opportunity to develop insights and an action plan that is suitable for you. When you co-create the next steps, you're more invested in actualizing the outcome. Coaching allows you to make the most of the process of getting to probably solutions, and a way to interpret the outcomes.
❌Coaches are armchair psychologists.
A coach will be personal, curious, and invested in your development, while maintaining enough objectivity to observe blindspots and trends in your thinking. You are not a patient that a coach is trying to fix: there will be no diagnosis with a prescription. Instead, there will be a collaborative scoping of the goals for the session that is guided towards an actionable plan that will more than likely not be a solution, but provide you with more clarity on the situation.
❌Those who can't do, coach.
A coach may be equipped with a different skillset than those that are relevant to your field or industry. A coach's purpose is not to fill in your knowledge gaps on how to get more leads or what the newest application of machine learning to healthcare is. To get to the next level, you need to get used to optimizing your most valuable weapon: yourself! A coach will construct the arena for you to get comfortable taking charge of your own growth.