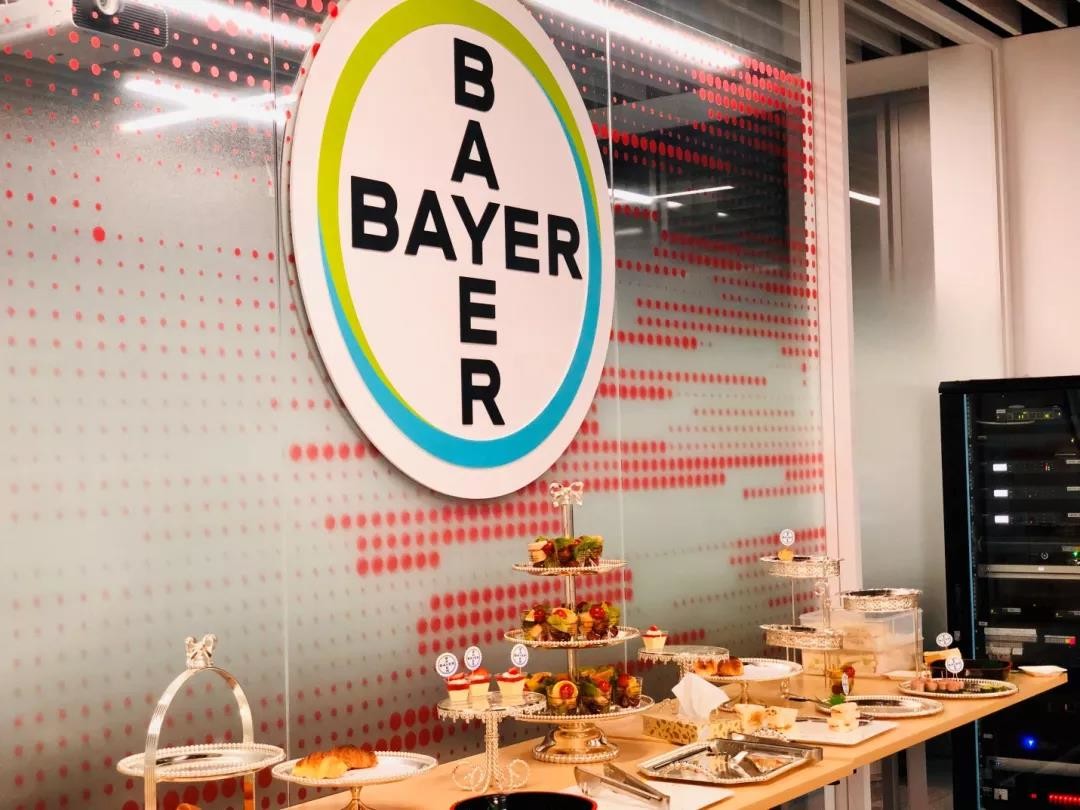 9月10号晚上Ladies Who Tech举行了在北京第二次的"企业行动"。本次活动是Ladies Who Tech 第四次和拜耳——这样一个能带给我们关于医学科技和制药创新独特视角的企业联合举办"企业行动"。作为全球生命科学的领跑公司,拜耳和Ladies Who Tech继在上海、香港和台北成功举办了一系列合作活动之后,这次在北京举办的以"STEM for a Better Life"为主题的企业行动也一如既往地取得了成功。
Ladies Who Tech hosted the second "in Action" event in Beijing on the evening of September 10 in collaboration with Bayer, a global Life Science company. This was our fourth collaboration with Bayer for exploring diversity in MedTech and Pharmaceutical Innovation through the theme, "STEM for a Better Life", following the previous success of our partnership events in Shanghai, Hong Kong and Taipei.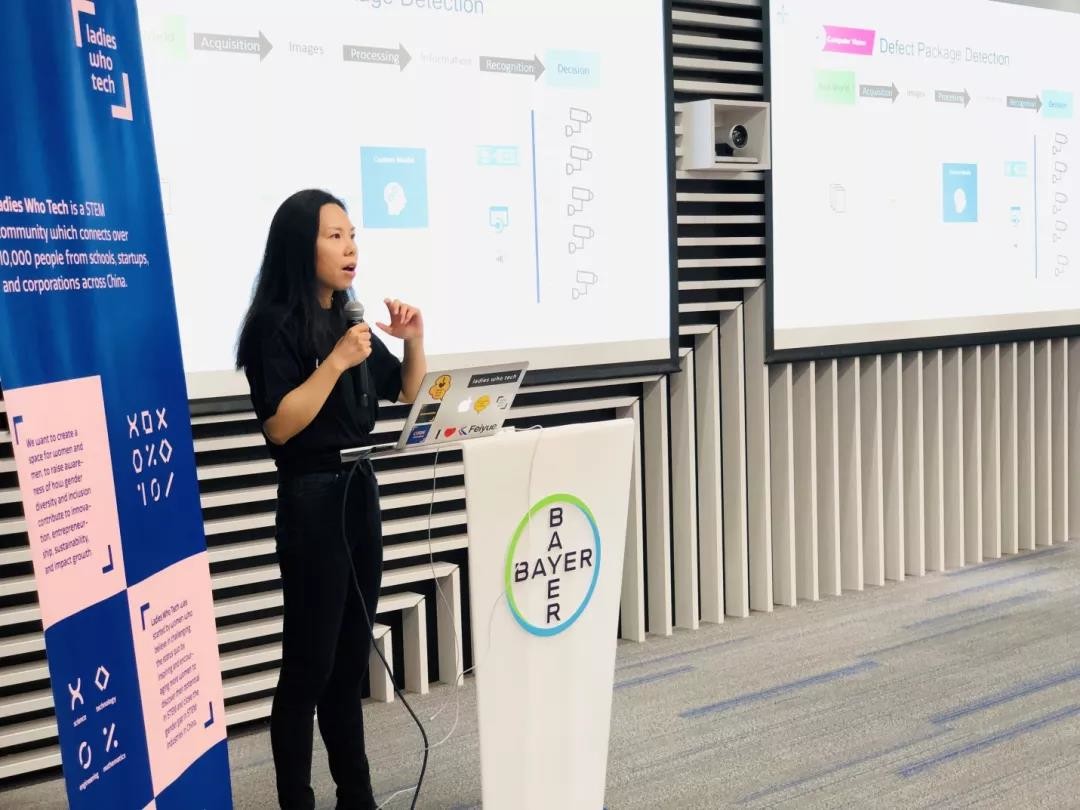 这次活动我们一共迎来了超过100位的注册来宾,并很开心能够集结来自不同工作行业、不同工作领域、想要认识STEM领域的女性榜样的男性和女性来宾。活动以来自拜耳中国人工智能实验室的Iris的分享拉开了序幕。作为曾经的人力资源经理,Iris凭借过去宝贵的工作经验,对在STEM领域里奋斗的人才有着更深层的理解。她也机敏地发现了自己对于IT行业的兴趣,并自此投身于千变万化的人工智能行业以改善人类的健康体验。作为拜耳中国人工智能实验室的领军人物,Iris让大家了解了关于Shelf Recognition, Adverse and Defect Detection 等能够在危险中保障人类生命安全的相关高尖技术。在活动中,Iris不仅让大家了解到了许多拜耳中国正在发展并加以利用的科学前沿技术,同时也向观众展现了拜耳中国是如何将高新技术和医疗、生命科学连结起来的画面。
Men and women who came from different industries and are of various occupations were all eager to meet our women STEM role models. The evening started with the creator of Bayer's China AI Lab, Iris He, giving us insights to her work. Working previously as an HR Manager, Iris seized her own interests in IT by harnessing her valuable experience of understanding people in STEM. She then devoted herself to the dynamic world of Artificial Intelligence that improves the human health experience. As the leader of Bayer China AI Lab, she talked about using Shelf Recognition, Adverse and Defect Detection to maintain safety in situations where people's lives are at risk. Iris not only introduced the many cutting-edge techniques they are building and utilizing nowadays, but also gave the audience a clear picture of how Bayer connects hi-technical knowledge into the Medical and Life Science world.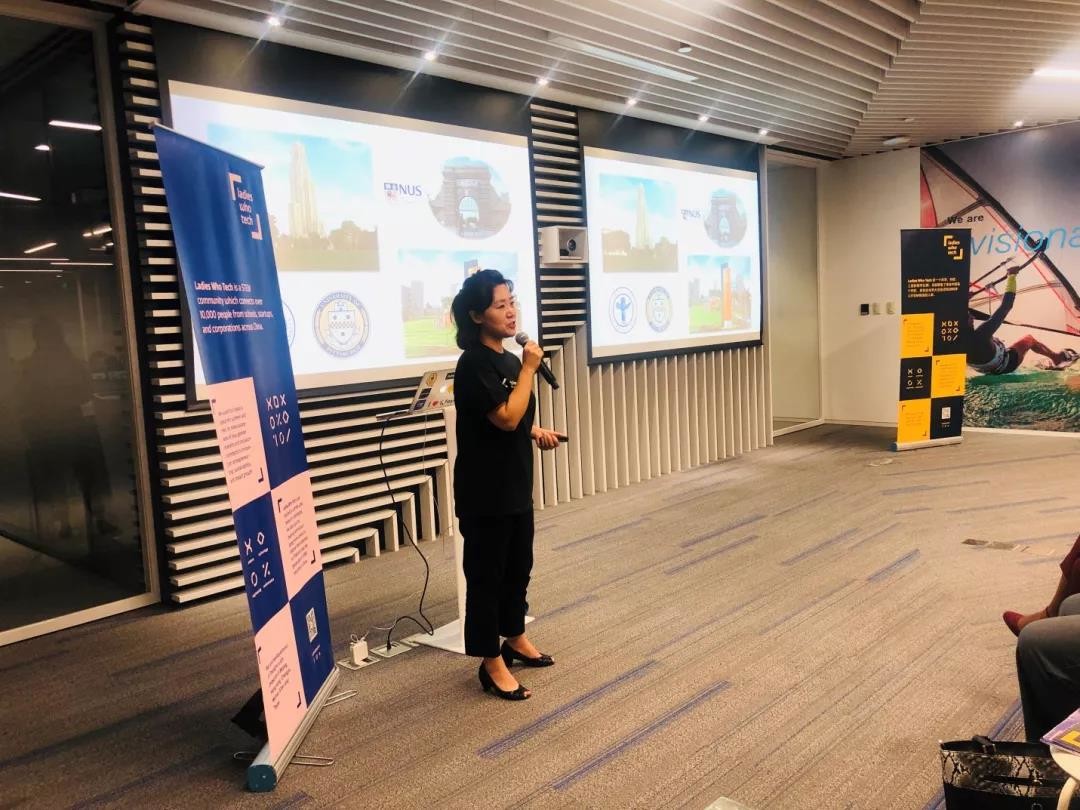 第二位女性榜样是在拜耳研发部门做临床研究医学顾问的罗博士。罗博士向大家分享她在不同国家(中国、新加坡和美国)医疗创新领域里的职业发展之旅。在该行业里历经不同时期、不同角色的她也和大家分享了作为女性在STEM领域中她所经历的挑战以及学习到的宝贵收获。在场的参会者都受到了极大地鼓舞。
Our second role model who spoke was Dr. Joy Luo who works as a study medical expert in the R&D department of Bayer China. Dr. Luo shared her inspiring career journey in the medical innovation field in different countries: China, Singapore and the United States. Having held multiple roles in her journey, she shared the challenges she met as a woman in STEM and also the valuable lessons she learned which motivated all participants at the event.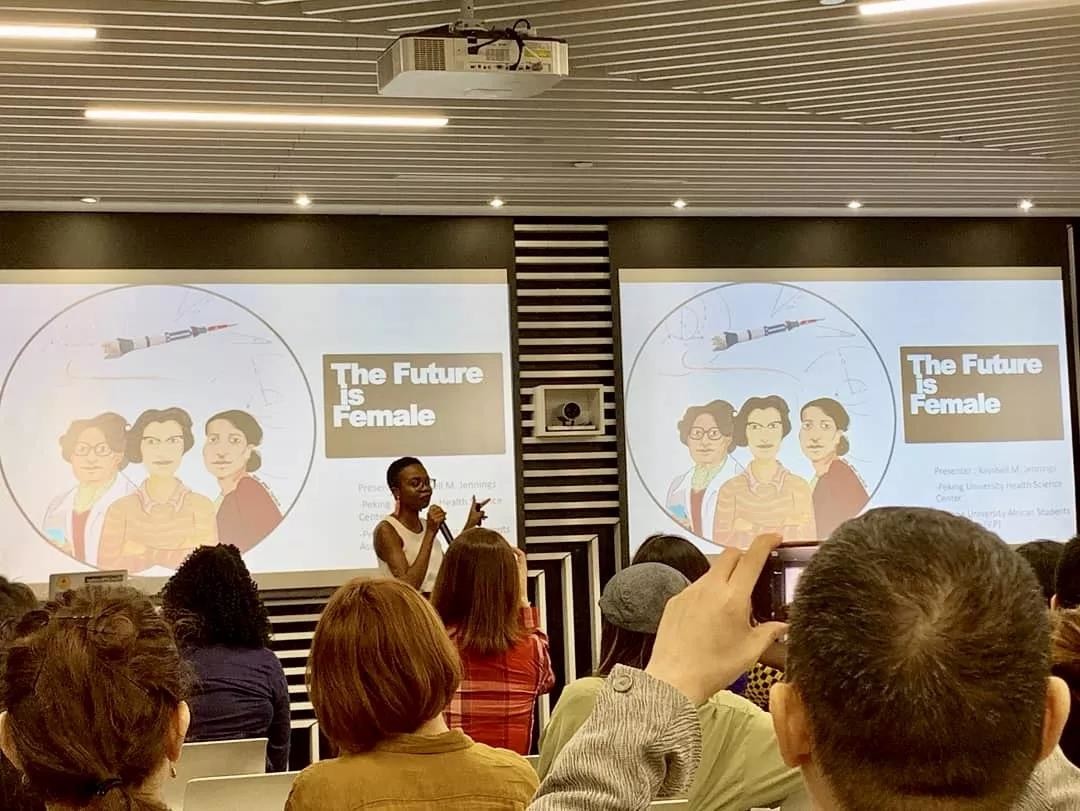 活动当晚的最后一个演讲是由来自正在北京大学医学部攻读临床医学学士学位的Kayshell Jennings带来的。Kayshell积极投身于不同组织和社群并致力于提倡多元化和包容性的文化,尤其是缩短在STEM领域里的性别差距。在活动中,通过宣扬"未来是女性"这一口号,Kayshell向大家分享了很多有趣的现象和实例,使观众对于少数群体在STEM领域里的艰辛和生存法则有了更深的理解。同样,Kayshell也分享了先锋女性针对这一问题而提出的解决方式。
Last but not least, our third role model Kayshell Jennings who is currently pursuing her MBBS in Clinical Medicine at Peking University helped to wrap up the evening. Kayshell contributes to different organizations to promote diversity and inclusion especially to close the gender gap in STEM fields. At the event, standing by her slogan "The Future is Female", Kayshell gave us many interesting facts and examples to illustrate how hard minorities in STEM find it to survive and be seen, but she also gave us hope by speaking about female pioneers creating solutions to these challenges.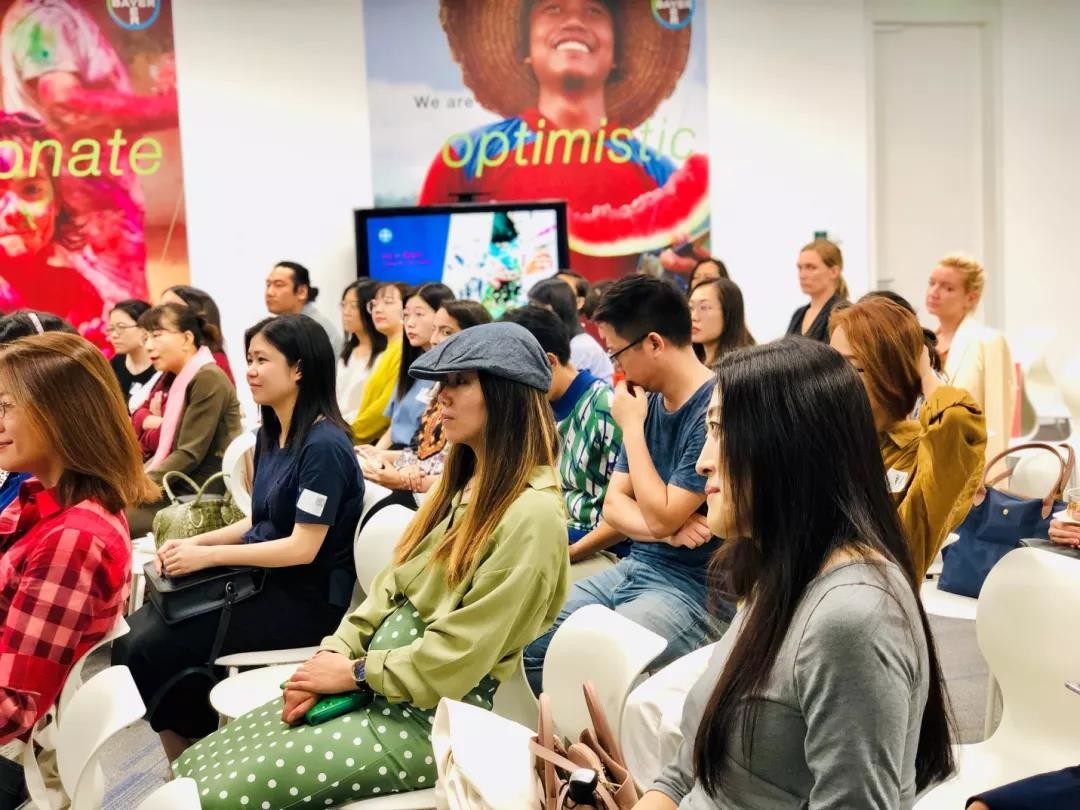 再次感谢所有分享者和参与者来到Ladies Who Tech与拜耳中国的企业活动。 我们非常开心能够提供这样一个平台供大家交流见解,并期待在日后的活动能够见证更精彩的思维碰撞。Ladies Who Tech期待有更多志愿者和分享者加入我们。如果你对于为STEM女性建立一个更好的世界感兴趣,请随时联系我们。我们期待你的加入!
Thank you to all our speakers and guests for coming to this in Action event. We are very glad to hear about so many valuable ideas and shared experiences. Ladies Who Tech is recruiting volunteers and contributors. If you have any interests in building up a better world for women who are in STEM, please reach out to us. We look forward to seeing you soon!