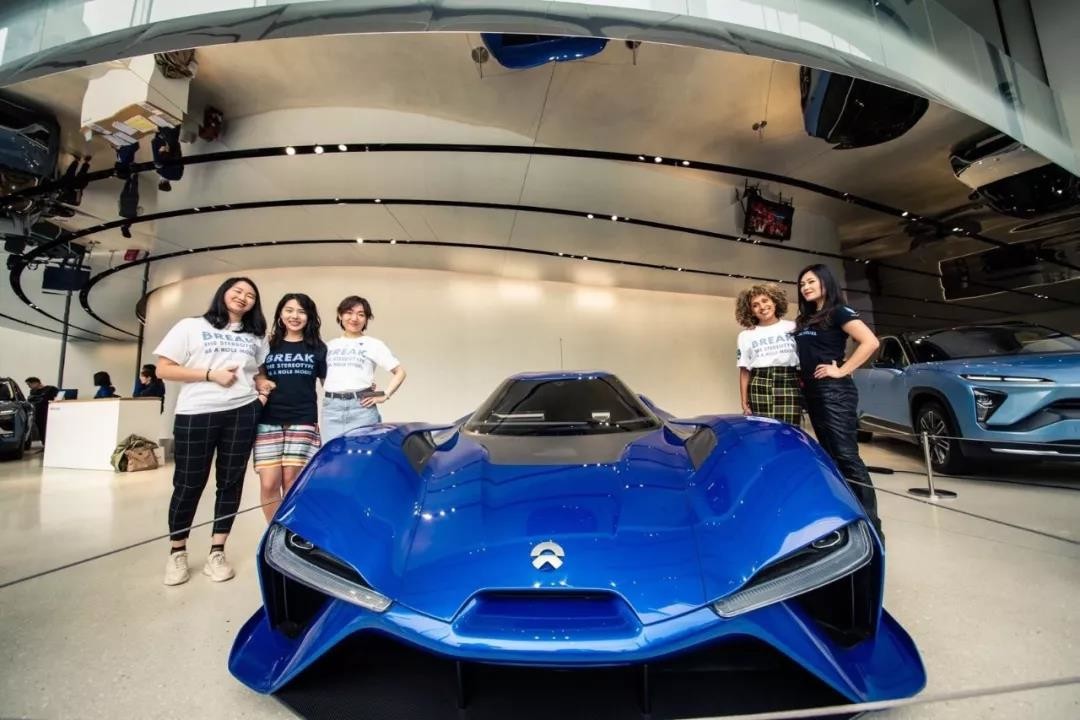 秉承帮助和鼓励更多的女性来发现自己在STEM领域的潜力并参与进来的宗旨,Ladies Who Tech 希望通过科技女性大企业系列活动来提高社会对科技女性从业人员的认识,并逐渐增加全球女性在STEM行业的参与度与活跃度。在这个满城飘洒着小雨花的四月,Ladies Who Tech 携手NIO蔚来汽车在"牛屋"与一百名来宾共同探讨了在自动化时代未来出行方式的种种可能。
This past April, Ladies Who Tech collaborated with NIO for the in Action series in Chengdu.
Ladies Who Tech's mission is to close the gender gap and promote gender diversity and inclusion in the STEM industries, while encouraging more women to discover their potential in STEM. With this in mind, Ladies Who Tech and NIO brought together a crowd full of new faces coming from different backgrounds such as entrepreneurship, Oil & Gas, coding, and many more. All were excited for the opportunity to hear from inspirational speakers and the experience to test drive NIO's latest high performing electric vehicles.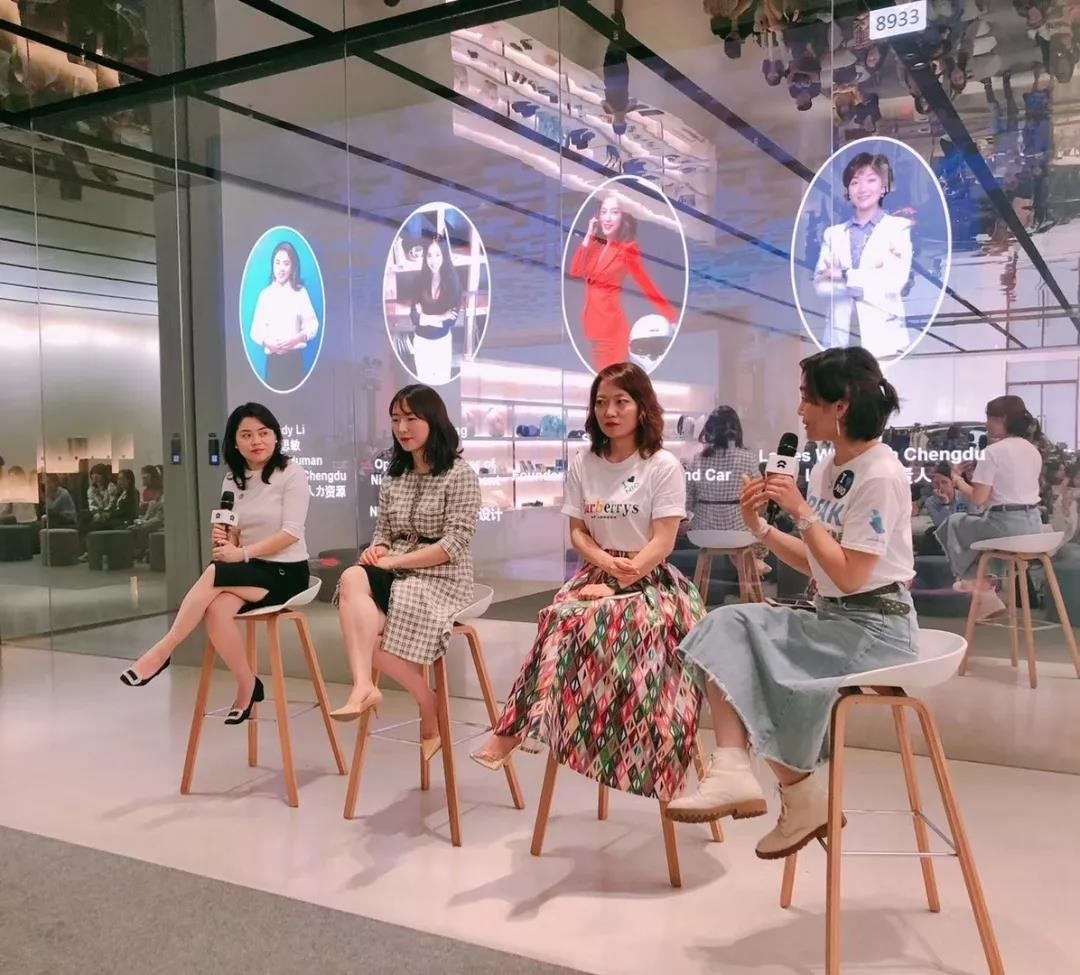 本次活动的嘉宾不仅有蔚来汽车人力资源部负责人Mindy,蔚来电源管理部的运营设计师Biyun,还有难得一见的女性赛车手Celion。她们的分享让我看到了女性在科技领域职业发展的无限可能。Mindy从独特的HR眼光出发,剖析了部分现代女性为什么会轻易放弃在事业的发展而选择更为普通的生活--这与我们的社会环境和对女性角色刻板的认识有不可割舍的紧密联系。紧接着,Biyun作为不可多得的女性电源管理部运营设计师与大家分享了有趣的充电汽车进化史。你还记得最初的电动汽车是什么时候诞生的么?又是为何从第一代进化到了第二代呢?今天的电动汽车公司又对未来有什么设想呢?来了现场的你一定对这些问题不会陌生。最后,拥有全国汽车与摩托车运动协会A级赛照的Celion,从车手和车评人的角度分享了她所热爱的带有温度的物件--车。有魅力的女孩儿不一定拥有芭比,对自己所热爱的事业倾尽全力去闯,不因为社会对性别的定义而轻易放弃充满梦想和实践的美丽人生。
We were fortunate to hear from Mindy Li, Head of Human Resources at NIO about her experience in HR.
Following that, Biyun Zhang, Operating Designer at NIO drew the crowd's interest with her introduction on the evolution of electric cars and broaden our horizons on the impact that women made to the automotive industry.
Last but not least, the unforgettable Saili Chen, founder of Driver Vision and Car Commentator, and former race car driver gave us all an insight into the future of the autotech industry and what's to come with the rapid changes and growth in technology today.
我们希望能在下次活动遇见跟Ladies Who Tech一样希望通过自己的努力减少工作环境中的性别差异,增加科技行业性别多元化的你。
Attendees were truly inspired and took away with them new found knowledge on the autotech industry.