Return to site
Ladies Who Tech x Visa: Advancing women's leadership in Fintech
Featuring Leadership in Fintech 金融科技的领袖
On May 28, we had phenomenal support from speakers and audience for our first event this year in Hong Kong. Originally, this event was planned to be held at the VISA Inc. Hong Kong office in February, but we had to postpone and bring the event online due to COVID-19. Over 125 participants signed up to join us from all over the world including Paris, London, Shanghai and more.
Co-founders of Ladies Who Tech, Jill Tang and Charlene Liu, kicked off the webinar by giving an introduction of the organization and community. Ladies Who Tech has community chapter teams in nine cities in Asia. The mission of the organization is to close the gender gap and promote gender diversity inclusion in STEM industries. Event themes include Ladies Who Tech in Action that features corporate executive role models, Diversity and Inclusion Leadership Power Breakfast, Founders Series, and the Annual Convention.
We also want to do a special shout out to our speakers and volunteers in Hong Kong. It's these individuals that have gone above and beyond to make this event possible during challenging times.
Our key belief is: Tech has no gender.
We invited three inspiring role models from the financial services and technology industry to share with us their personal career milestones, the latest observation of trends and advancing technologies in their work. Despite their different background and job responsibilities, their career success stories and commitment to improve diversity in their workplace share the same value of gender empowerment.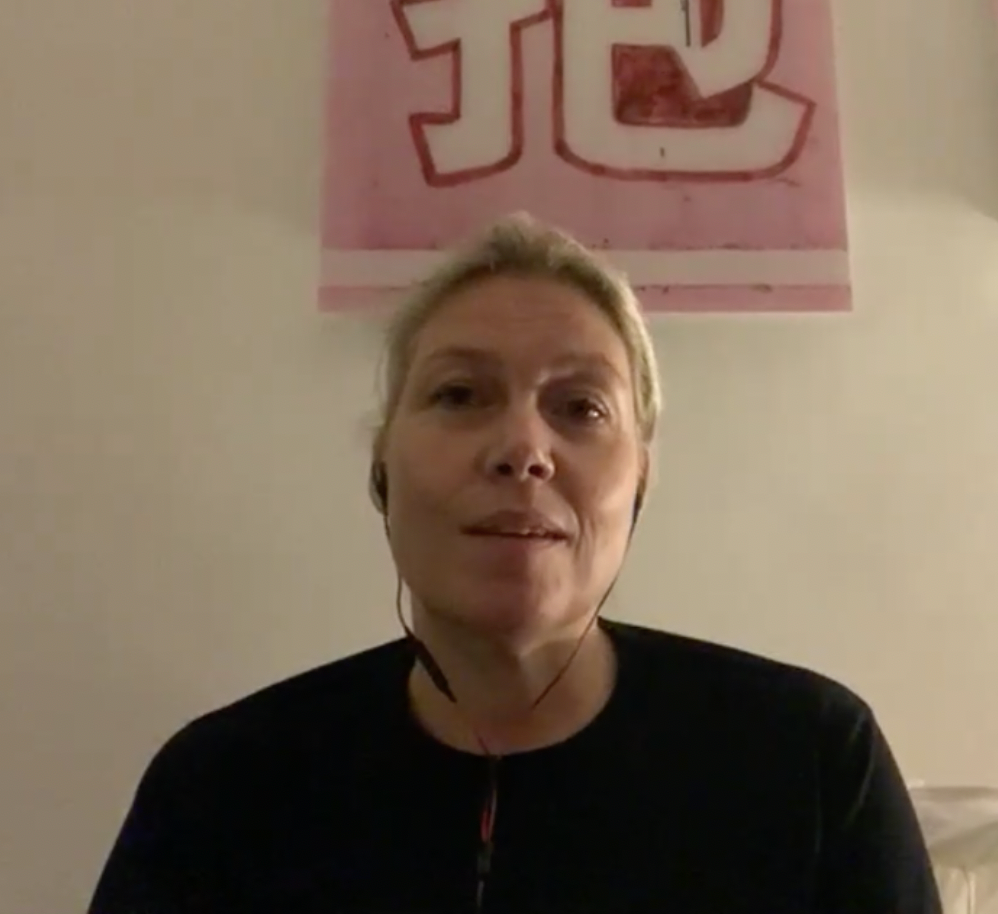 Maaike Steinebach, General Manager Hong Kong and Macau - VISA Inc.
Maaike emphasized the importance of women stepping up, being vocal to own the space, and being accountable for their own career. When she was seeking advice regarding her job relocation from Singapore to Shanghai, she was discouraged because she does not speak Mandarin, is a young mother, and inexperienced with managing Chinese employees. Nevertheless, she stood firm on her decision and her 5 years in Shanghai became one of the most rewarding time of her life.
Her involvement in the Fintech association introduced the panel pledge where members will be called out if their panel has no gender diversity. In addition, she recalled that in an event organized by a blockchain company 2 years ago, there were skimpily dressed women holding signboards at the entrance. The organizer was reminded that there are women in blockchain industry too, and these women would not want to be reflected in that way. Speaking out on issues like that made the organizer to change their event signboards staging afterwards. This is an example of the small things everyone can do collectively to help with the diversity and inclusion in Hong Kong. She also reminded us that it's important for women to take care of one's own health and wellbeing as a lot of women tend to accommodate everyone else before prioritizing themselves.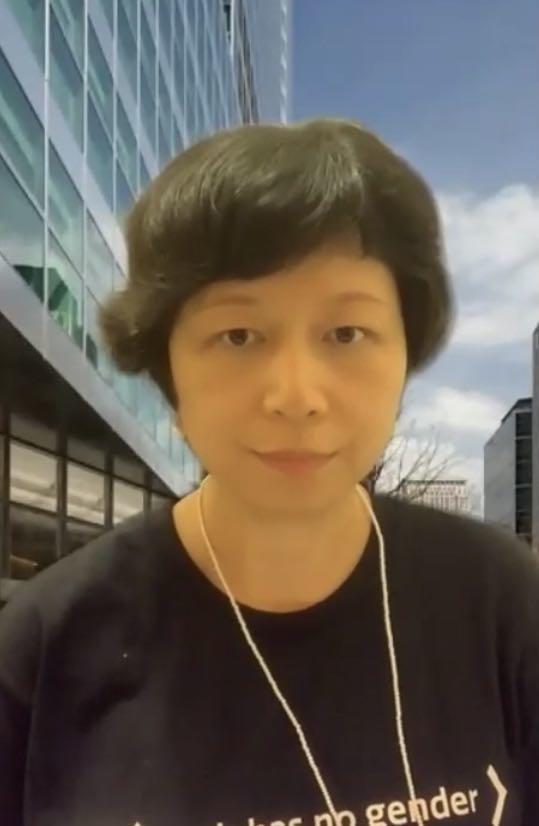 Mao, Jia, Managing Director Engineering - Goldman Sachs (Asia) LLC
Jia appreciates that Goldman Sachs has a strong belief in diversity and gender diversity is one part of it. She also believes that unconscious bias and stereotype in STEM come from the lack of role models. Increasing the representation in the workforce at all levels could help change it for better. The hiring campus made an effort to hire 50-50 in terms of gender. Besides hiring, in order to help women with work-life balance as they progress along their career, there are internal support groups, such as Asia Pacific Women Engineer Network and Working Mothers' Network etc. In collaboration with The Women's Foundation, Goldman Sachs also has Girls Go Tech program that empowers Hong Kong female secondary students to pursue tech subjects.
Similar to the other panelists, she suggested us to take ownership of our career and adjust the focus if we see anything missing in the path. She pointed out that it's important to be honest with oneself and speak up to the managers about one's strength and career interests. Self-identified as an introvert, she uses her strong execution capability to prove herself and gradually become a leader.
She identified two essential trends in the technology development of financial service industry, the usage of cloud computing and the importance of data. She also introduced an open-source platform called Alloy that Goldman Sachs collaborated with the FINOS (the Fintech Open Source Foundation) to improve data exchange within financial services industry.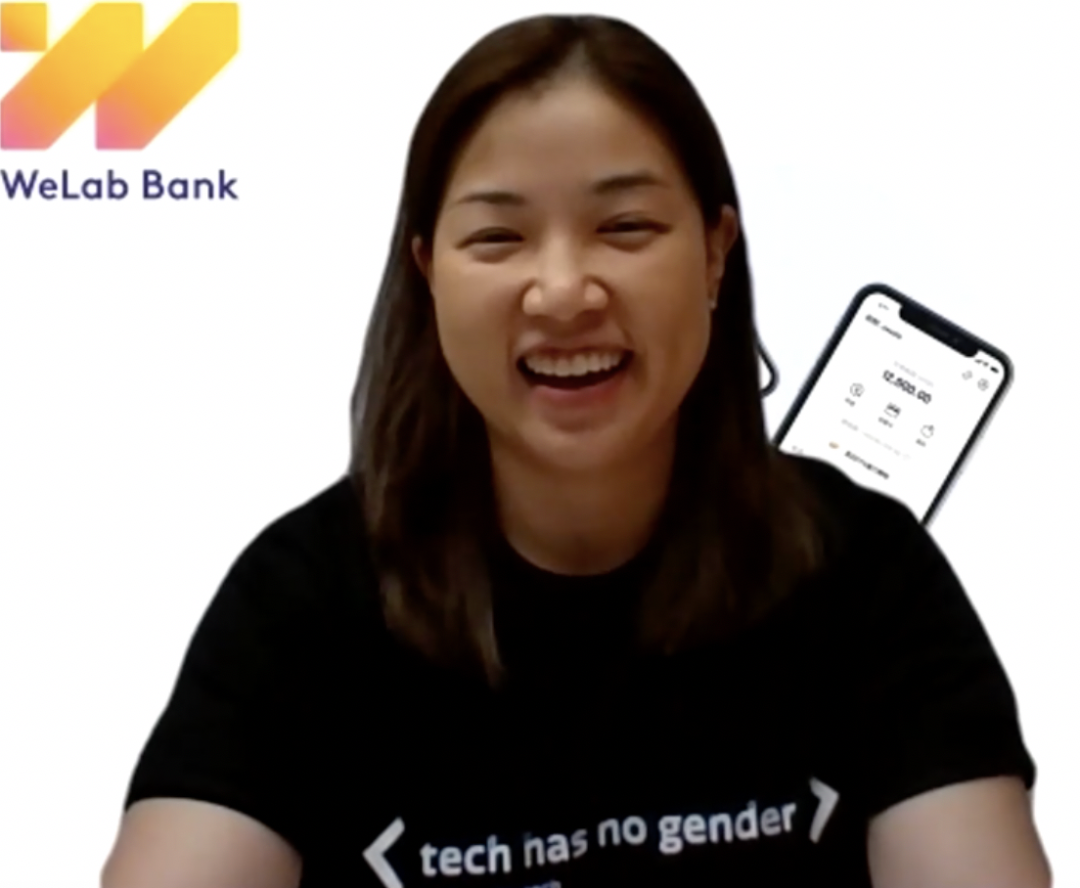 Jessica Lam, Group Head of Strategy – WeLab
WeLab is currently 800+ people strong and the gender split is currently 35% female. In the executive committee, there are more female at 45%. Jessica explained that this is due to meritocracy and supply availability of engineers and technicians in the labor market. Having a balanced gender ratio facilitates sharing of different perspectives.
Before WeLab, Jessica worked in the investment banking and wealth management division at Goldman Sachs for over 13 years. She considers joining WeLab as one of her best career decisions. The key takeaway is not to be afraid of failure, know yourself and what you desire. With great responsibility comes great power. Keep the eye on the opportunity and be proactive about your career. Innovation tends to happen when one is comfortable with being uncomfortable.
Speaking of a moment of stereotype or unconscious bias that they have all encountered during the journey, our speakers had some fun stories to share. One of the classic examples was their male counterpart is often assumed as the team lead in meetings even though they are superior.
As Leonardo Da Vinci once said, "People of accomplishment rarely sit back and let things happen to them, they go out and make things happen." All of the panelists have been contributing and leading by example to address gender diversity and inclusion through company policies as well as individual efforts. Now it's your time to feel empowered and drive change for better gender diversity.
Thank you everyone for joining and supporting us. We look forward to meeting you in real life!
Follow us! 跟随我们,请关注微信公众号:ladieswhotech。