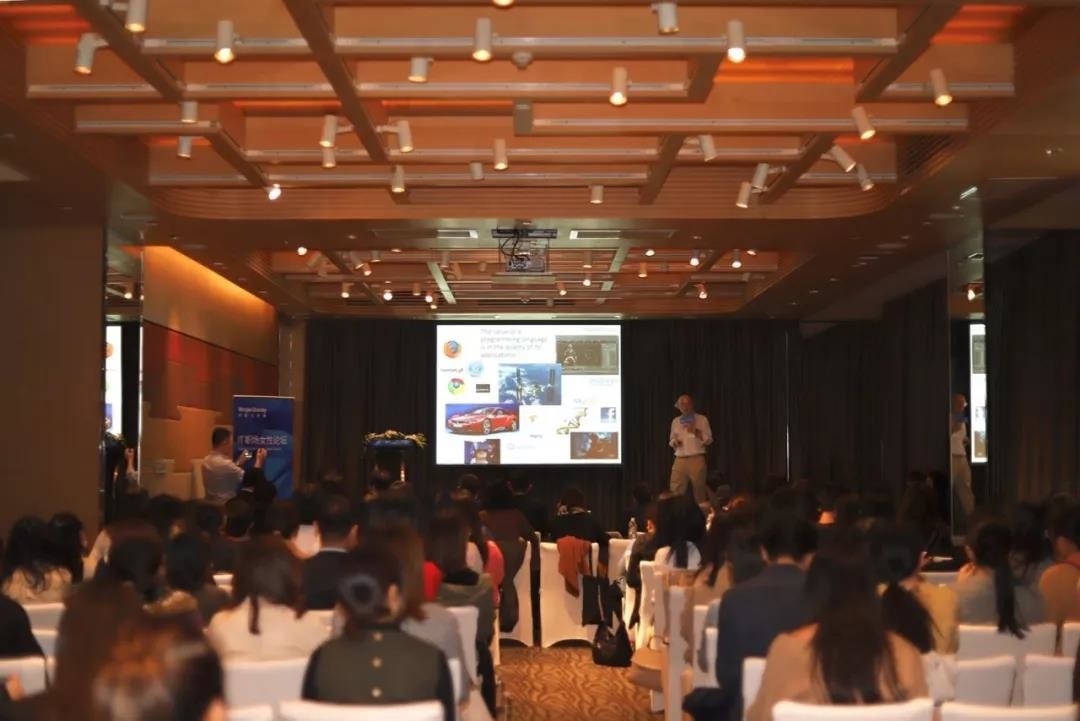 Ladies Who Tech 很荣幸助力摩根士丹利信息技术部于今年11月8日在上海举办的2019科技女性论坛。摩根士丹利是全球领先的金融服务机构,在这里,多元化和包容性始终被视为客户、员工和企业自身实现专业目标、开阔视野、追求卓越以及更佳决策的机遇。
Ladies Who Tech is proud to support Morgan Stanley China Women in Technology Forum 2019 on 8 Nov. At Morgan Stanley, a leading financial services firm, diversity and inclusion are always regarded as an opportunity for clients, employees and the firm itself to achieve professional objectives, broaden perspectives and strive for excellence as well as better decision-making.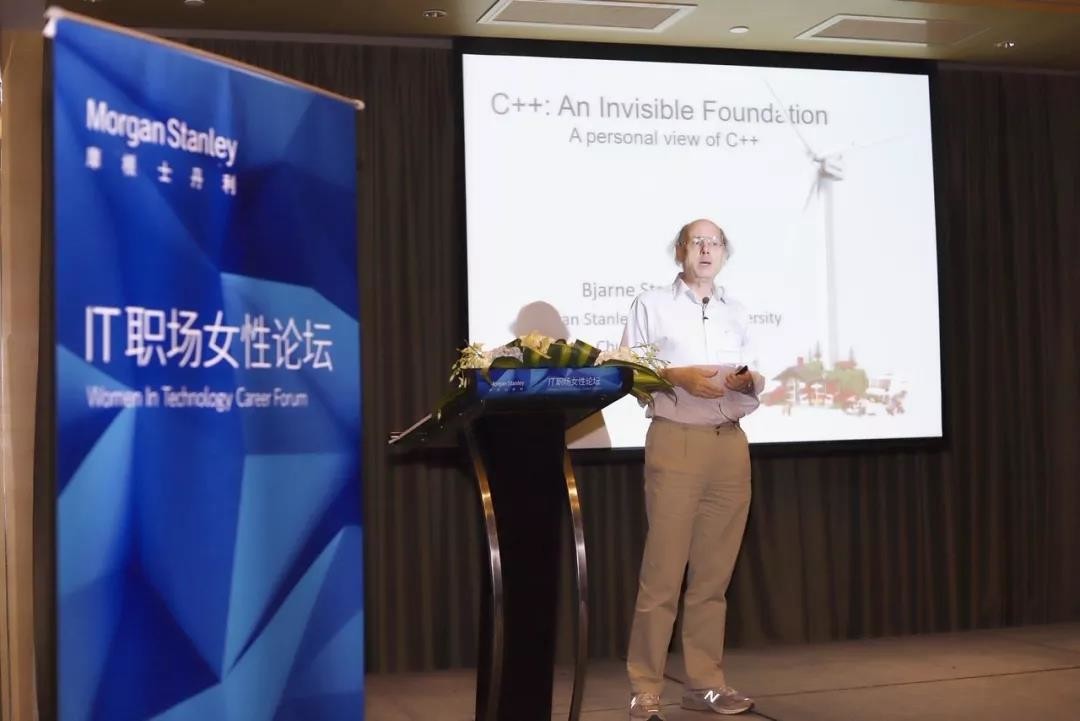 论坛由Bjarne Stroustrup关于C ++构建与应用的专业分享开启。Bjarne Stroustrup 博士是C++编程语言最初的设计和建构者,也是诸多技术畅销书和学术著作的作者。他用致力于C ++研发几十年的卓越经历向观众们展示了C++语言在当今世界的广泛应用:汽车、金融、医药、甚至火星探测器上都有C++的贡献。对于缺乏高级技术专业知识的参与者,软件语言编写背后的逻辑及结构过程或许是一个不错的学习内容。
The night started with the professional sharing of the build-up and implementation of C++ by Bjarne Stroustrup, who is the designer and original implementer of C++ as well as the author of many popular and academic related publications. After a few decades of dedication into the research and development of C++, Dr. Stroustrup demonstrated how extensively C++ is applied in various industries nowadays: automobile, finance, pharmaceutical and even Mars exploration. For participants who are not experts in computer science and technology, the logic and programming structures behind that make some good learning.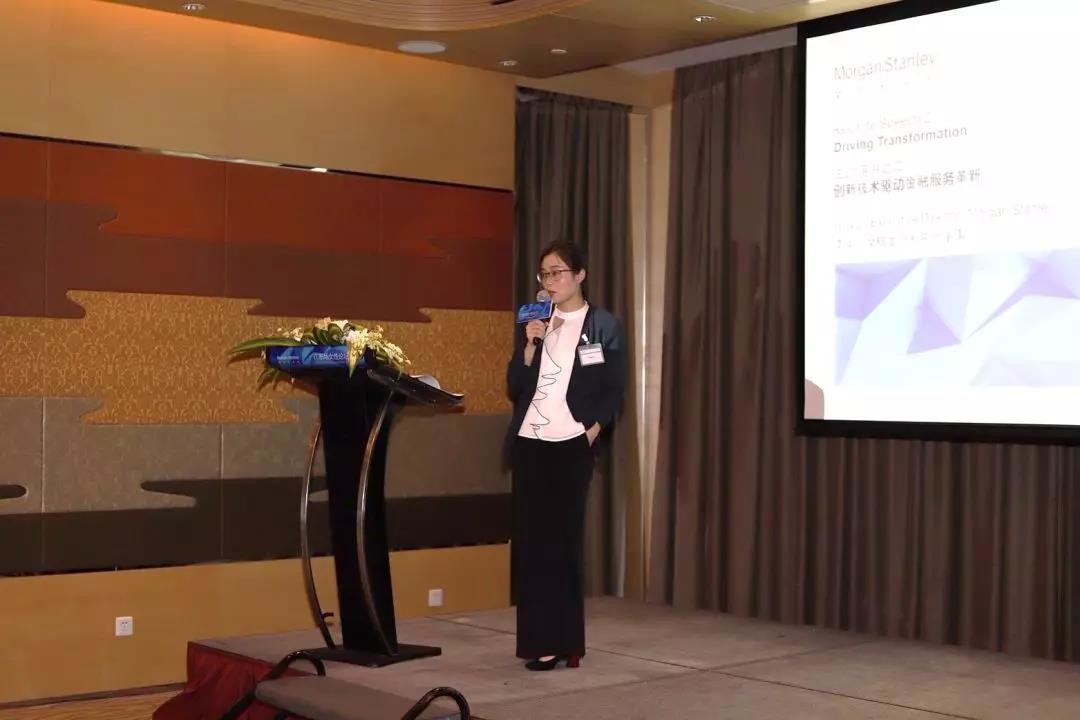 随后,摩根士丹利执行董事、电子交易系统Java平台资深工程师李华女士发表了演讲。其他三位执行董事佐藤有紀子,叶晓璐和刘漪琰也参与了之后的小组讨论。佐藤有紀子女士以自己为例,阐述了在大多数仍在追寻性别平等的亚洲国家,高科技女性解决工作和生活平衡矛盾时与家人或者工作团队保持积极的态度与交流的重要性。晓璐分享了她的职业生涯经验,给面临类似潜在选择的女性相应启发。而作为Shanghai Women in Tech group的创始人之一,漪琰一直关注并致力于摩根士丹利的企业多元化。
The event was then followed by the speech of Li Hua, who works in the Java Algorithmic Trading Frameworks team, and by the panel with three female Executive Directors of Morgan Stanley: Yukiko Sato, Xiaolu Ye and Yiyan Liu. Yukiko took herself as an example to explain that positive attitude and active communication definitely contribute when facing conflicts in balancing work and life, no matter with family or teams, especially in most Asian countries where gender equity still has a long way to go. Xiaolu had some wonderful experience in her career path, which gave ladies facing similar potential career choices some inspiration. As one of the founders of the Shanghai Women in Tech group, Yiyan focused her recommendations on the corporate diversity in Morgan Stanley.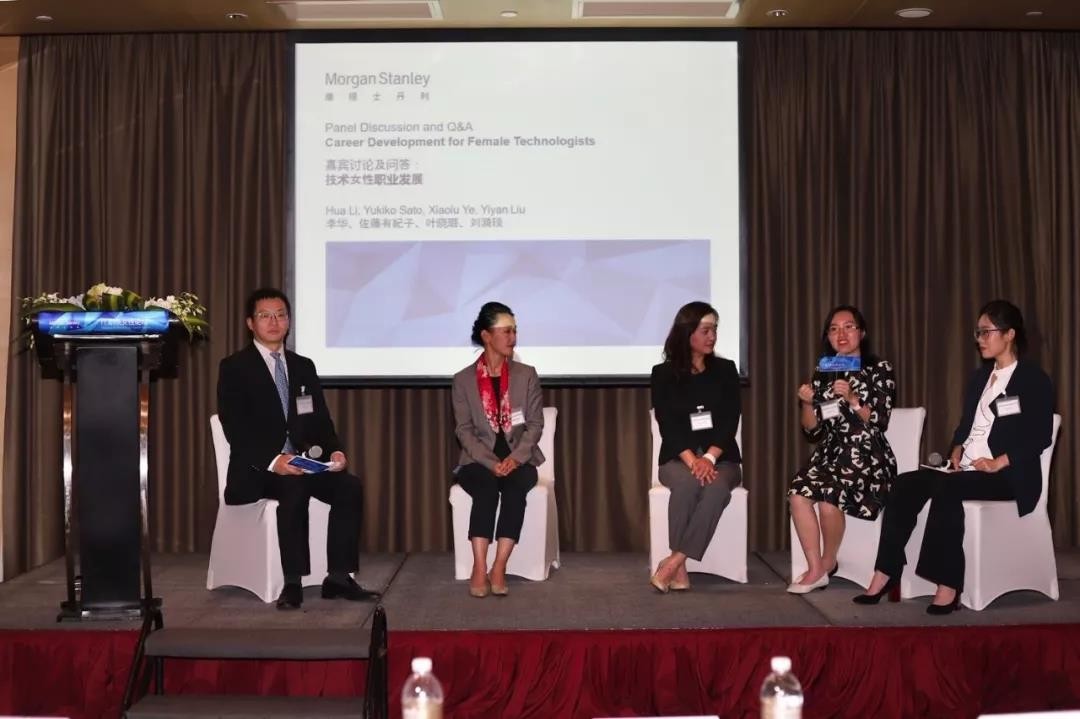 此次活动不仅与观众们交流并分享了C++之父与摩根士丹利顶尖女性领导者们在当前主流技术趋势下的工作重心和实践经验,也探讨了技术革新背景下,女性从业者在职业生涯发展中面临的机遇与挑战。
All these distinguished technology leaders shared about their industry focuses and best practices, as well as their views and opinions on the opportunities and challenges faced by female technologists.