Return to site
向STEM领域的超级妈妈们致敬01:访谈 Charon Morgan
Celebrating Moms Who Tech: Interview with Charon Morgan
今年的母亲节,Ladies Who Tech想向所有在STEM行业发展并有所建树的超级女性们致敬,向她们在家庭、工作、发展新技能与终身学习的行动致敬。
这些杰出女性不仅是她们孩子心中优秀的榜样,同时在职场中以身作则,在担任高级职位的同时倡导在自己所在的领域中提升女性同伴的地位。
Ladies Who Tech邀请您在接下来的几周中关注本系列访谈,希望您能够从中汲取灵感并受益。访谈对象为在STEM行业(科学,技术,工程和数学领域)前沿的杰出女性。我们将分享她们的职业历程、她们在男性主导的行业中所面临的挑战、她们怎样对工作与家庭保持投入的坚定意志力、机构如何为有着母亲这一身份的员工提供支持(或反例),以及这些女性是如何推动了STEM领域中关于性别平等的讨论。
This Mother's Day, Ladies Who Tech is honouring the superwomen in STEM who are doing it all – raising families, working, upskilling and life-long learning – all the while knowing the rewards they reap outweigh the sacrifices they make.
Not only are these women excellent role models for their children, but they're also leading by example at the workplace, taking on senior-level positions while advocating for the advancement of fellow women in their field.
In the following weeks, we invite you to take inspiration from this series of interviews with incredible women who are at the forefront of STEM – science, technology, engineering and mathematics. We'll be sharing their career journeys, the challenges they faced in male-dominant industries, their willpower in maintaining a strong commitment to both their families and work, how institutions are providing support to mothers (or the lack of it), and how these women have pushed the conversation on gender equality in STEM disciplines.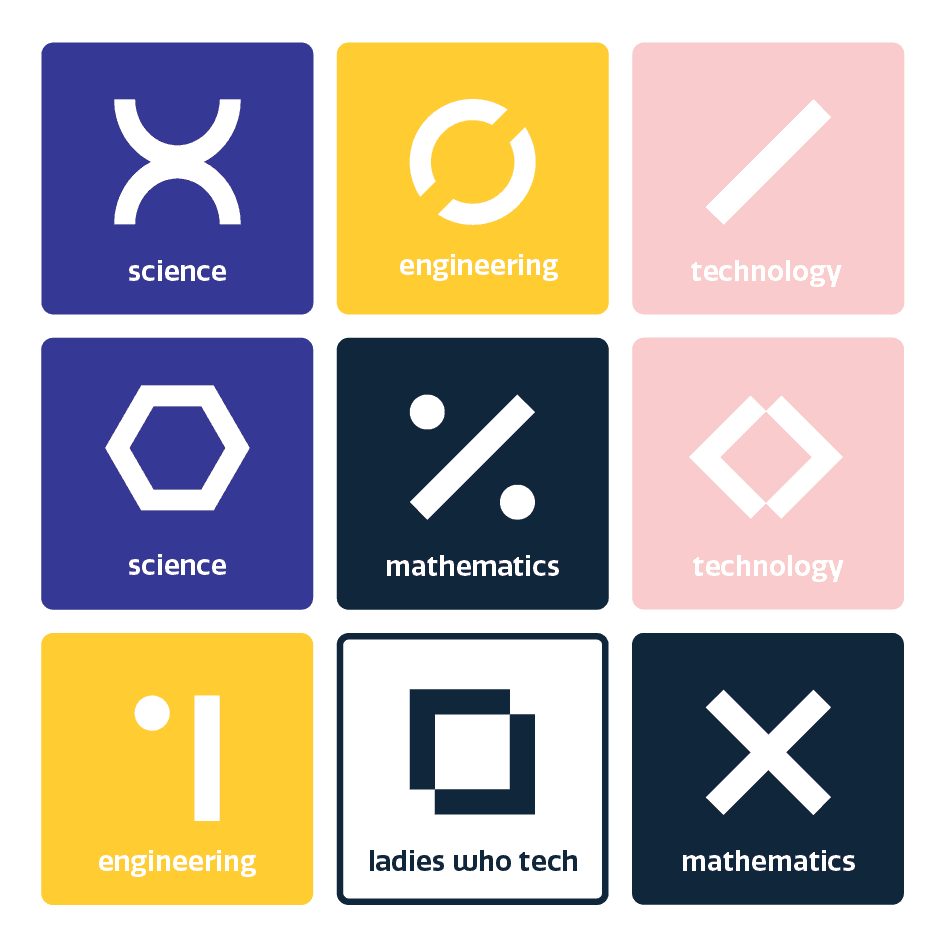 "其实我原本是法律系的"'I actually enrolled in law school'
Charon Morgan 是一名工程师,同时也是三个孩子的母亲。她最大的儿子 Parker 已经20岁了,双胞胎 Conner 和 Carson 刚满18。她在通用汽车公司工作了超过22年,担任过15个职位,其中包括全球工程总监,领导全球所有通用汽车产品的燃料和柴油系统的设计和开发。
同时,她也是Ladies Who Tech顾问委员会的成员。她在上个月被任命为伊顿工程副总裁,领导Crouse-Hinds,B-Line和石油和天然气部门,目前正从密歇根州搬到纽约 。
但是,我们很难想象 Charon 这样开创性的工程事业从来不是在计划当中的——其实当年她在大学期间攻读的是法律学位。直到有一天,她看到她的朋友因为他电机工程的作业而苦苦挣扎。
Charon 告诉Ladies Who Tech:"当时的我对工程学科根本不了解,但我还是帮助到了他。那时起,我意识到原来我很擅长这个领域!"
她解释道:"以前我会和父亲在车库用工具修补汽车,这使我从小对机械有着热诚。"那次帮朋友解决工程方面的难题再次激起了她对该领域的兴趣。于是,她立刻换了一个专业。
 Charon Morgan is an engineer and the proud mother of three boys – her eldest son Parker is 20 and her twins Conner and Carson are 18. She had been with General Motors for more than 22 years, serving more than 15 roles including Global Director of Engineering leading the design and development for fuel and diesel systems for all GM products world-wide.
She is also an Advisory Board Member at Ladies Who Tech and is currently in the process of moving to New York from Michigan after being appointed Vice President of Engineering at Eaton leading the Crouse-Hinds, B-Line, and Oil and Gas Divisions last month.
However, Charon's trailblazing career in engineering almost never happened. She was actually pursuing a law degree in college when, one day, she saw her friend struggling with his electrical engineering homework. 
"I haven't the slightest idea what engineering was but I helped him out. Then, I realized I was actually good at it!" Charon told Ladies Who Tech.
"I've always worked on cars in the garage with my dad and tinkering with tools, which had already made me mechanically inclined," she explained. The engineering homework re-piqued her interest in the field and she switched majors right away. 
"Three years later, I graduated and never looked back," she said. "This is me now."
职场上唯一的女工程师 Being the only woman in the office
"三年后,我毕业了,且从未后悔过。"她说道,"这成就了现在的我"。
根据《哈佛商业评论》(Harvard Business Review)的一份报告,工程是STEM中男性主导最严重的领域,女性仅占美国工程劳动力的13%。尽管近年来取得了一些进展,但该领域中妇女与在职母亲的人数仍然不足。
Charon 表示:"在早期的时候,在会议里,我永远是20位与会者中唯一的女性。"有一次,当她参观通用汽车在中国的铝制轮毂供应商之一的制造园区时,她被公然告知,"没有女人在这里工作"。
直到今天,当我们听到来自女工程师的故事时,这些故事往往并不是完全聚焦于她们解决复杂问题时的突破,字里行间仍然涉及她们如何克服仍未解决的工作场所文化中的疏离、刻板印象与性别歧视。 
根据《哈佛商业评论》的另一份报告,在典型的职场环境中,女性确实采取了各种策略来避免这种偏见并维护其信誉。例如,母亲往往不会在办公室展示家庭照片,她们会有意识地避免分享太多自己生活中照料家庭的相关信息。 
不幸的是,正如 Charon 的个人经历所展现的那样,这些所谓"策略"都无法使STEM领域中的女性逃离性别偏见的"猎物"这一身份。几年前,她曾担任通用汽车工程总监并领导其上海高级技术中心。
"那一天,我与一位新加入公司的员工在办公室进行了一对一的交流。经过十分钟的讨论后,他停了下来,看着我,说:'我简直不敢相信他们竟然让女人来主导工程。'" 
Charon 说:"我当时很震惊,但却感到很有趣。" 她补充道:"通常人们都是在背后发表这样的评论,而不是当着我的面。但是这个人很坦率,能够直接对我说说出这一想法。因此,我没有放过询问他的机会,我真的很想听听他的解释。"
 "他回答说,'这状况完全违背了我对这个行业的认知。显然,您非常聪明,这是毋庸置疑且被认可的,但这不是常态。'"
"然后我告诉他,'对,我知道。但这恰恰就是为什么我们必须改变这样的状况。'" Charon 说。
这位男士很幸运,Charon 并没有和他交恶,还保持了联系。她解释说:"我认为这是一个很好的机会,让我深入了解那些难以接受女工程师担任领导的人的想法。"
Engineering is the most male-dominated field in STEM, according to a Harvard Business Review report, with women making up only 13 per cent of the engineering workforce in the US. Despite some progress in recent years, there is still a glaring under-representation of women and working mothers in the sector.
"In my earlier years, I was used to being the only woman in a meeting of 20 people," Charon said. In one instance, she was blatantly told "there are no women working here" when touring the manufacturing campus of one of GM's suppliers of aluminum wheels in China.
Till this day, the stories we hear about female engineers aren't just about their breakthroughs in complex problem-solving, but also about overcoming a workplace culture of alienation, stereotypes and sexism that remain unaddressed.
In a typical workplace, women do deploy a variety of strategies to avoid such bias and to safeguard their credibility, according to another Harvard Business Review report. For example, mothers tend not to display family photos at the office or minimize the information they share about their caregiving responsibilities.
Unfortunately, none of these "strategies" would have made them less of a target of gender bias in STEM, as Charon's numerous personal accounts have demonstrated. One such encounter occurred several years ago when she was the Director of Engineering at GM and headed its advanced technology centre in Shanghai. 
"I was in my office having a one-on-one with someone who had just joined the company. After 10 minutes of discussion, he stopped, looked at me and said, 'I just can't believe they let a woman run engineering.'"
"I was shocked, yet intrigued," Charon said. "Usually when people make comments like that, they wouldn't have wanted me to hear them. But this man was candid enough to say it to my face. So, I didn't let it go – I was genuinely interested in hearing his explanation."
"He replied, 'Well, it's just so different than what I've seen in the industry. Obviously, you're very smart and you've got the right credentials, but it's just not the norm.'"
"And I told him, "Well, I know. That's why we have to fix it,'" Charon said.
Lucky for the guy, she didn't hold it against him and they stayed connected. "I just thought it was an opportunity to learn and get inside the head of somebody who thinks female engineers in leadership roles are not as acceptable," she explained.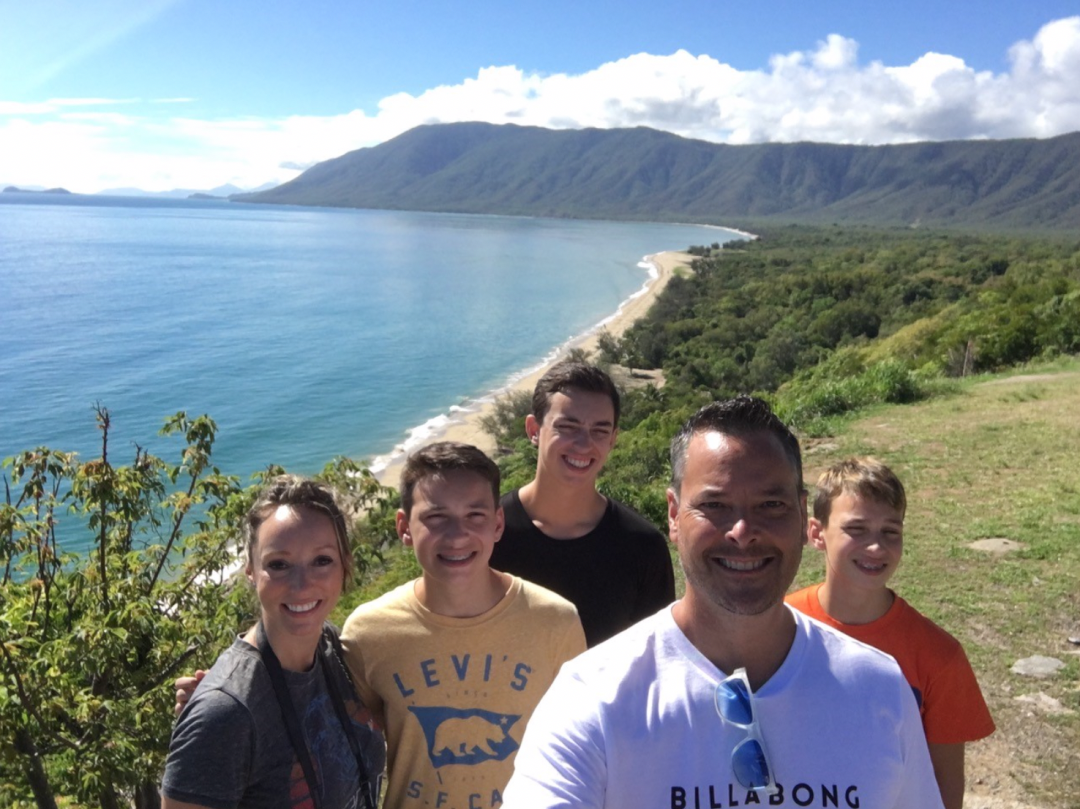 来自丈夫、家人的支持 Having the best support system
尽管许多新妈妈被普遍观念所影响,认为家庭责任感与职业生涯就像鱼和熊掌一样不可兼得,但 Charon 感到非常幸运,因为她并没有受到因为孩子出生而不得不离开工作的压力。
她说,"我得到了来自丈夫、他父母和家人的大力支持。我学会了寻求帮助,并在这个看似两难的困境中获得了两全其美的解决方案。恰到好处的支持可以让你突破这个困境。" 
密歇根大学社会学家 Erin Cech 领导的一项为期八年的研究表明,在美国,几乎有一半在STEM领域全职工作的女性在生完第一个孩子后便离开了这个行业,或转为兼职 。
近年来,不少企业在努力采取重要的步骤来承认并适应在职母亲们工作所面临的挑战。例如,2016年开始的通用汽车的Take 2计划为试图重新进入职场的工程师提供技术培训、支持、重新定向和指导。大多数申请人是曾辞掉工作来照顾孩子的母亲。
Charon 表示,作为在通用汽车任职的新妈妈,她从未感到任何束缚,但她曾希望这家汽车巨头企业能够在办公室实施更为全面的支持系统。
她说:"倘若工作场所中能够设有日托设施,这将会是巨大的帮助。托儿所的费用非常昂贵,而作为一名母亲,我经常在担心孩子是否得到了妥善的照料。这可能是最让我压力最大的事情。我希望能够在专注工作的同时也知道孩子是安全的。"
While many new mothers are led to believe that family commitment and their career is an either-or choice, Charon was grateful that she never experienced the pressure of leaving her role after the birth of her son. 
"I had a fantastic support system from my husband, his parents and my family. I learned to ask for help and I got the best of both worlds. If you've got the right support network, you can have it all," she said.
Almost half of women in the US with full-time jobs in STEM fields leave the sector or go part-time after having their first child, according to an eight-year-long study led by Erin Cech, a sociologist at the University of Michigan.
Companies have been taking small but necessary steps to acknowledge and accommodate the challenges faced by working mothers with children. For example, GM's Take 2 program, which began in 2016, offers technical training, support, reorientation, and mentoring for engineers who are trying to re-enter the workforce. Most applicants were mothers who had left their jobs to take care of their children.
While Charon said she had never felt any constraints as a new mother at GM, she agreed that the automotive giant could have implemented more comprehensive support systems in the office.
"Having a daycare facility on site would have been a huge help," she said. "Daycare is very, very expensive and for me, as a mother, wondering if my children were being well taken care of was perhaps the most stressful thing. You wanted to be able to focus at work while knowing that your children are in safe hands."
解决STEM领域的性别失衡 Closing the gender gap in STEM
Charon 认为,必须从根本上解决该行业的性别失衡,通过持续的努力激发妇女从年轻起就对工程学产生兴趣,而机构必须主动创建更具包容性的文化。
她说:"许多企业只是为了让公司有女性(权益)倡导团体这样一个名头而去设立, 但其实他们要做的是确保这些团体的领导者具有想要改变现状的激情、信念和责任感。"
自2007年以来,Charon 一直大力倡导STEM教育改革,创建课程并在美国和中国的大学中授课。她经常参加技术会议并受邀在会议中演讲,其中包括杰出的美国汽车工程师协会。她在那里参加了"A World in Motion",该计划将STEM学科带入了从幼儿园到八年级的学生们的世界。
 "随着年龄的增长,很多女孩们即使很擅长STEM科目,她们往往也会与这些行业渐行渐远 —— 因为她们面临自我怀疑、不安全感且缺乏榜样来激发她们对学科的追求。" Charon 说。
 她说:"如果女性是占世界人口的一半,为什么我们没有按比例的出现在领导角色和董事会上呢?这就是我想要解决和改变的事情。"
女性并不被她们的职位名称所定义,Charon 认为。她建议所有STEM领域中的母亲不要踌躇,不要禁锢自己的无限潜力。
她说:"做你自己,并学会展现自己的人性一面其实很重要。它会让别人更容易与你建立联系。认清自己的热诚,去追求自己的目标。天空无极限。不要让任何人告诉你'你不能'。"
Ladies Who Tech相信教育是赋权女性的引擎,也是女性未来独立的基础。我们希望,通过研讨会、年度大会与各种活动将妇女纳入STEM话题中,企业与组织将受到鼓舞进而制定更多包括妇女与母亲在内的变革政策。让我们在这个充满着爱的日子里,以及生活中的每一天,向了不起的母亲们表示敬意,为她们的力量、勇气和耐心喝彩!
Gender disparity in the sector must be tackled at the roots, Charon believes, and sustained efforts must be made to inspire women to take an interest in engineering from a young age while institutions must take the initiative in creating a more inclusive culture.
"A lot of companies have women's advocacy groups just for the sake of having them. They need to ensure the champions of these groups have the passion and faith, and most of all, the accountability to move the needle," she said.
Since 2007, Charon has been a strong advocate for STEM education reform, creating curriculums and giving lectures in universities across the US and China. She's often invited to speak at technical conferences and sit on boards, including the distinguished Society of Automotive Engineers, where she was involved in A World in Motion, a program that brings STEM subjects to children in kindergarten through eighth grade.
"As they grow older, girls tend to veer away from STEM subjects – even if they're good at it –  as they face self-doubts, insecurities and a lack of role models to inspire them to pursue an interest in the discipline," Charon said.
"If we are 50 per cent of the world's population, why are we not proportionally showing up at leadership roles and on boards? That's something that I seek to address and change," she said.
Women aren't defined by their job titles, Charon said, advising her fellow mothers in STEM to not hold themselves back from reaching their full potential in every aspect of their lives.
"Being yourself and showing that you are vulnerable is important," she said. "Being open about yourself enables people to connect with you. Know what you love, go for it and the sky's the limit. Don't let anybody tell you, you can't."
At Ladies Who Tech, we believe education is an engine to women's empowerment and the foundation for a future of independence. We hope that through connecting women in STEM through workshops, conventions and events, companies and organizations will leave inspired to enact changes that are more inclusive of women and mothers. Once again, a big salute to our incredible mothers for their strength, courage and patience on this special day, and everyday!