Return to site
Recap | Ladies Who Tech in Action x Fosun Sports: eSports
据Business Insider,自此至2023年,蓬勃发展的电子竞技行业(下简称电竞)预计每年将以约9%的速度增长。电竞标志着体育运动进入了一个全新的领域,甚至连奥运会都在向其抛出"橄榄枝。有趣的是,电竞是少数几个男女混合的运动项目之一——女性可以与男性运动员竞争的运动。
The booming eSports industry is projected to grow about 9% per year between now and 2023 (Business Insider). It has created a completely new space for sports practice and has recently been recognized by the Olympics Committee. Interestingly, it is one of the few sports where teams can be of mixed gender and women can compete with and against male players.
话虽如此,但这也是一个女性人数严重不足的科技行业。尽管业余玩家中几乎一半是女性,但在职业游戏玩家中女性占比却很少。
That said, it is yet another tech industry with a stark underrepresentation of women. While almost half of all casual gamers are women, there are fewer professional gamers.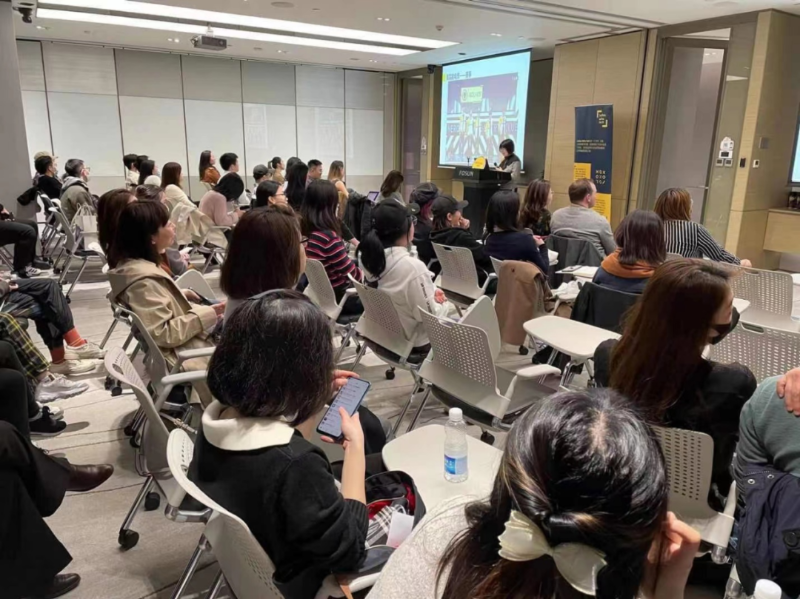 一种缩小该性别差距的方法是与电子竞技领域的成功女性展开对话。因此,Ladies Who Tech与复星体育合作,于3月25日邀请了三位优秀的女性演讲者在上海就电竞领域进行讨论。
One of the ways to begin closing this gap is to start a conversation by and with the successful women in eSports. That's why Ladies Who Tech partnered with Fosun Sports, inviting three incredible female speakers to discuss the industry in Shanghai on March 25.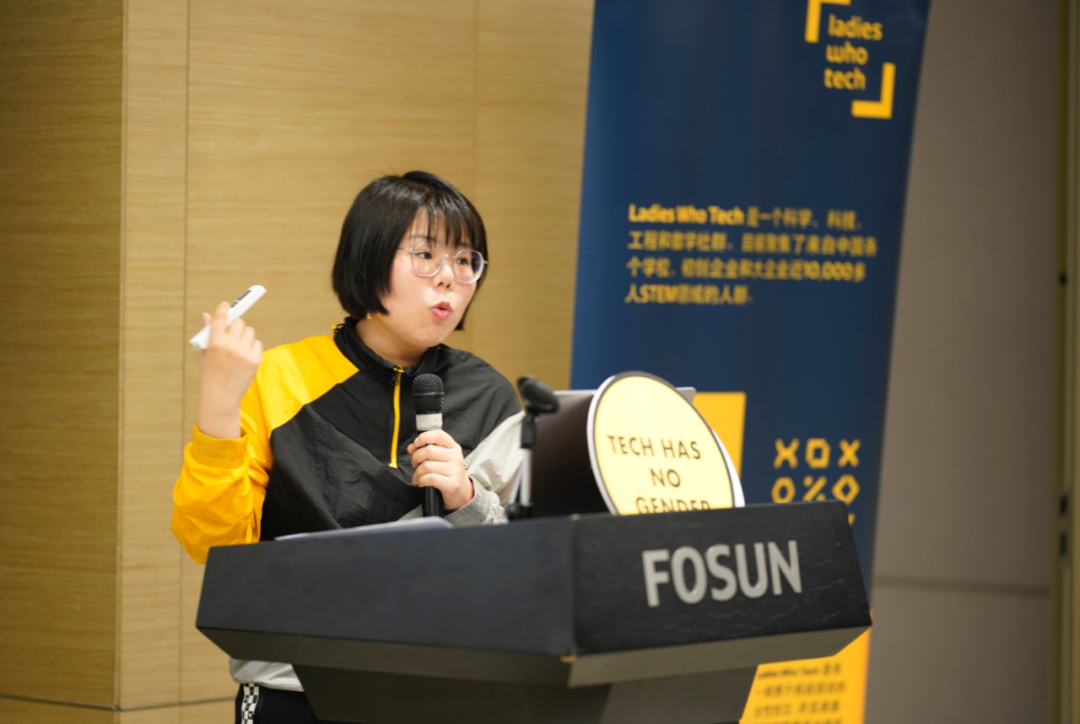 狼队电竞副总经理藤菲菲首先向大家展示了电子竞技行业的前沿趋势和广阔机遇。
The event kicked off with Claire Teng, Deputy GM of Wolverhampton Wanderers FC, showcasing the current trends and incredible opportunities in the eSports industry.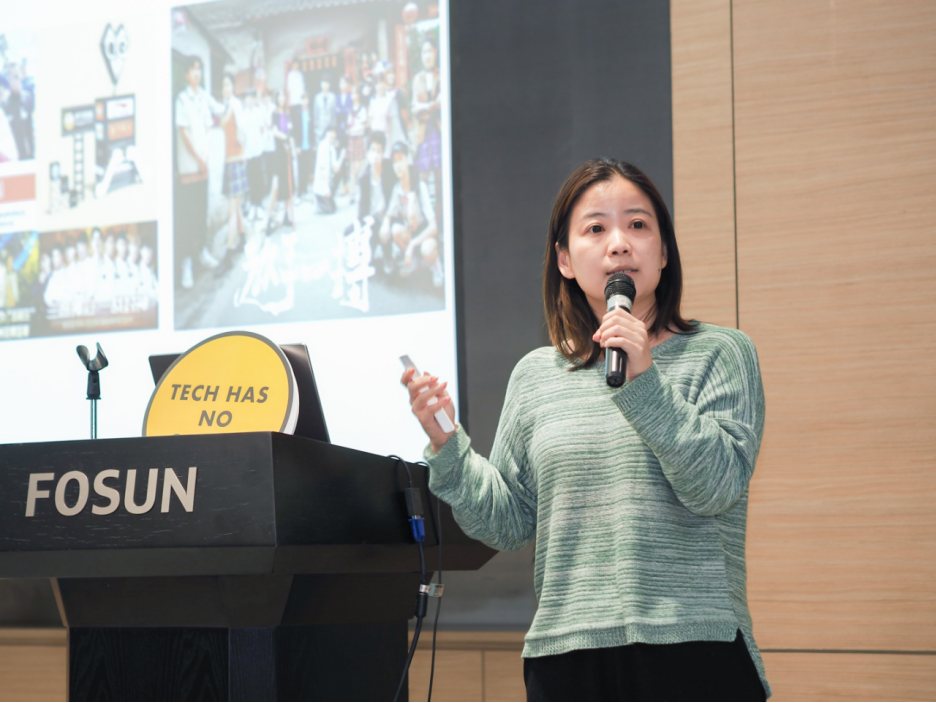 火豹电竞总监张旭强调了组建一个只有5名女玩家的球队是多么困难。
Linda Zhang, CEO of Fire e-sports highlighted how difficult it is to assemble an all-female team of even 5 players.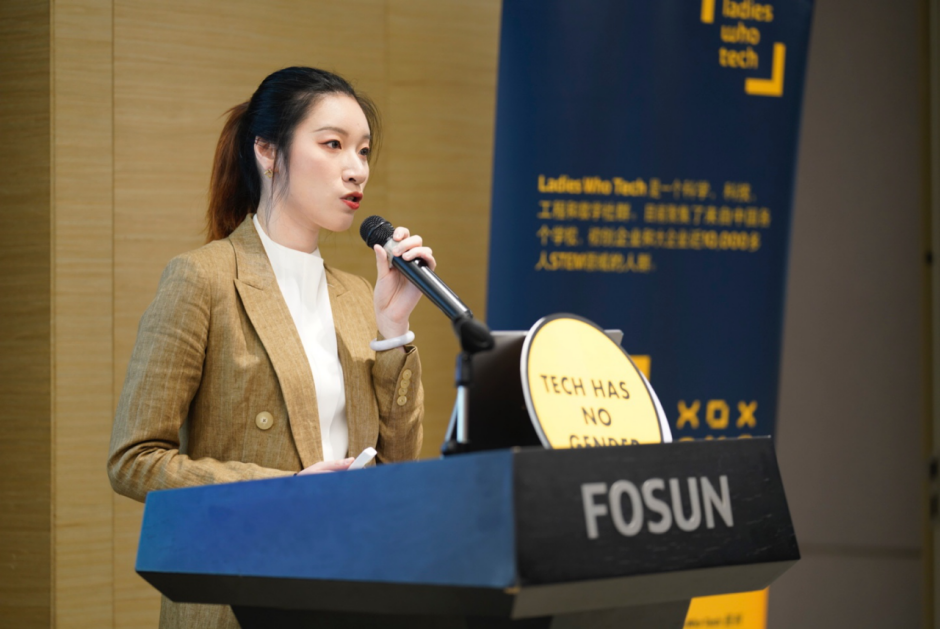 在电竞行业的代表性不足并非女性遇到的唯一问题。KA女子电竞俱乐部负责人周婕指出:"电竞领域的女性在职业道路和歧视方面正面临着更多挑战。"歧视、骚扰、普遍不被接受等是电竞行业女性所面临的常见问题。
The underrepresentation is not the only issue. "Women in eSports are facing more challenges in their career path as well as discrimination," – noted Zhou Jie, Principle of KA Girl E-Sports Club. Discrimination, harassment, push-back, and a general lack of acceptance are common issues that women in the industry face.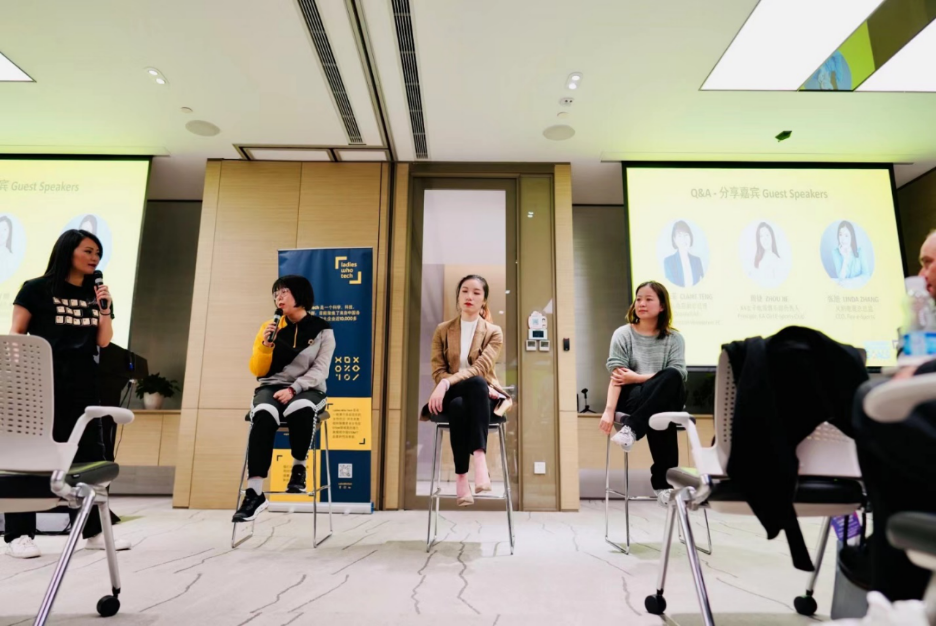 随后,我们的行业榜样讨论了电竞领域中性别差距带来的挑战以及潜在的解决方案。
Later, our role models discussed the challenges and potential solutions to the gender gap in the industry.
在张旭演讲的尾声,她鼓励那些对电竞充满热情的女性在挑战中实现自己的梦想——"只有当你献身于自己的真爱,你才能充满激情和毅力来面对所有挑战。"
Linda Zhang finished her talk by encouraging women who feel passionate about a career in eSports to pursue their dream in spite of the challenges — "Only when you dedicate yourself to what you truly love, can you have the passion and persistence to face all of the possible challenges."
所以,加油吧女士们!
So, jiayou ladies!